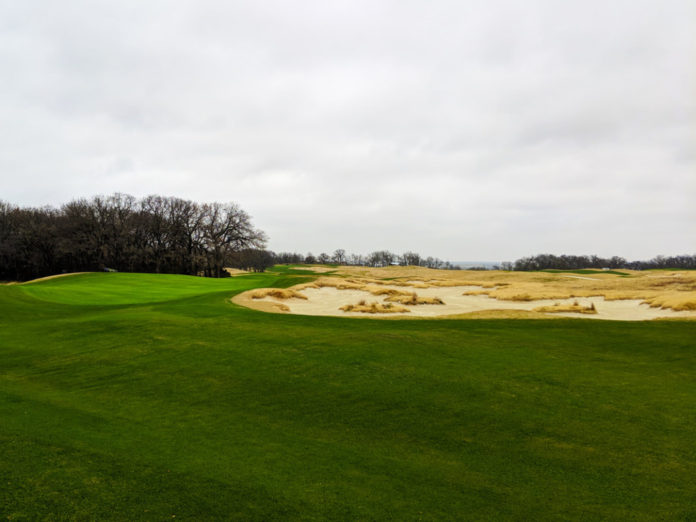 The Jesuit golf team competed in its first tournament of the season on September 11-12. At the TCA Invitational, the Gold team earned a seventh-place finish while the Blue team placed eleventh, in two 18-hole golf rounds. Due to the COVID-19 pandemic, the last time the Jesuit golf team competed was March 3, 2019, after the playoffs were canceled last year.
At the tournament, the Jesuit Gold team finished with a total team score of 591 (298/293). Sophomore Ben DeLaRosa '23 led the charge with a 140 total score (71/69), four shots below par. Sophomore AJ Adams '23 followed with a 145 total score (78/67), one shot above par.
The Jesuit blue team finished the tournament with a total team score of 623 (323/300). Senior James Farmer '20 shot a total score of 149 (78/71). Senior Max Reimer '20 followed with a total score of 150 (81/69).
As DeLaRosa reflected, "I thought the first tournament went well. We played good – not great. It is refreshing to play in a high school tournament again since the playoffs got canceled last year and we haven't played in six months. We are working hard as a team, and we are definitely seeing a lot of improvement. This is a good start to the season, and we are excited for the rest of the season."
"Our scores on the second day really showed our team's true potential," added Adams. "I'm excited to see our true potential show up in more tournaments this year."
Coach Marino expressed similar sentiments, stating "I thought the team's performance was good for the first tournament of the year. I was happy to see high school golf being played again since our last tournament was March 3rd. It was great to see four under-par rounds and three rounds in the 60's from the team in the second round. We have a lot to be confident about and a lot to work on after this tournament."
Stay tuned to The Roundup for more on the Jesuit golf team.