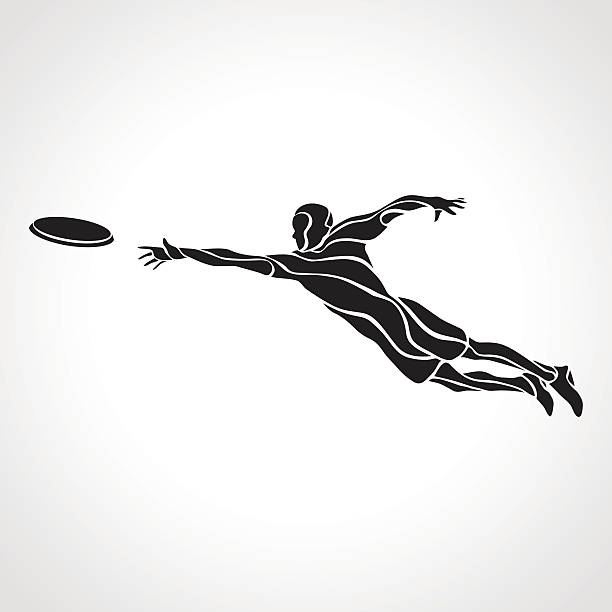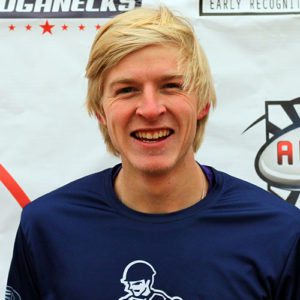 Jesuit Dallas is known for their athletics but there is a pro athlete at Jesuit that just might be flying under your radar.
Griffin Miller is one of our current ASCs and he plays Ultimate Frisbee for the Dallas Roughnecks and after finding this out about him I just had to know more.
Q: When did you start playing Frisbee and and when did you start to play more competitively?
A: I started playing when I was at Spring Hill College and I was throwing around a Frisbee for fun and some guys from the school's Ultimate Frisbee Team invited me to come tryout.
Q: What is your favorite part about playing Frisbee?
A: I really love the community and all the people that surround the game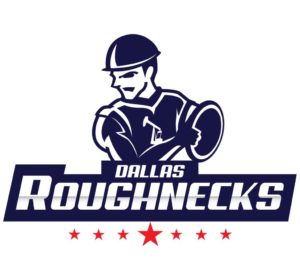 Q: What different types of positions are there, and which ones do you play?
A: There are 2 positions, handlers and cutters, handlers are the main throwers and can throw the Frisbee around 80 yards and cutters who are like the wide receivers of Frisbee. I mostly play as a cutter but I am occasionally a handlers because you have to be able to play both positions.
Q: How long are games in Ultimate Frisbee?
A: The games consists of 12 minute quarters. Games are structured weirdly because in most levels the game ends after a team scores 13-15 points and a halftime happens when half the needed points are score by one team.
Q: Does your schedule interfere with your Jesuit schedule, and when you travel, how do does the team travel?
A: No, we play only on the weekends and we either play at our home field of the Five Star Complex in the Colony or we travel to places like California and Tennessee and we fly as a team to far places like Tennessee.
Q: When and how often do y'all practice?
A: We practice on Wednesday nights in the Colony.
Q: As a pro athlete, when and how much do you get paid?
A: I don't get paid a lot but, I get paid per game.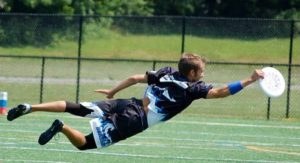 Q: Were you very athletic when you were at Jesuit?
A: I played soccer until Sophomore year and then helped out the athletic trainers.
Q: Was there an Ultimate Frisbee Team when you went to Jesuit?
A: No, I don't believe so and if there was I was not apart of it.
Q: What is your favorite part about interacting with Jesuit students
A: I love meeting with students and helping the senior with senior projects and the whole college process.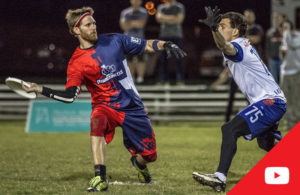 Q: Lastly, what can you tell me about the Ultimate Frisbee club?
A: Well, it is a really fun environment when you can bond with some of your Jesuit brothers and also it is coed with Ursuline and come by my office if you want more info.
For those in the Ultimate Frisbee club, professional athlete and Jesuit alum Griffin Miller represents the dream.  Stay tuned for the latest Jesuit profiles and ultimate frisbee news.