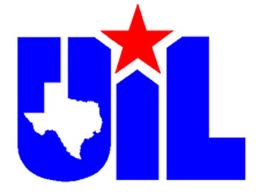 On the morning of Saturday, March 24 while most high school students were still sleeping or watching the morning edition of SportsCenter, a certain Jesuit team was participating in a UIL district meet at Conrad High School against notable rival opponents such as Lake Highlands and Richardson Berkner; however, this competition wasn't on a field, or in a gym, or even on a track. This competition was in the classroom. The Jesuit Academics team competed in and, in some aspects, dominated the District 9-5A end of the year academics meet.
To see how Jesuit fared overall and for the complete standings, visit: http://utdirect.utexas.edu/uil/mlcr_pub_meet_summ.WBX?s_year=2012&s_conference=5A&s_level_id=D&s_level_nbr=%209&s_meet_abbr=SPM
For the Ready Writing Contest, a student is given two hours to write expository compositions. According to the UIL Academics website, "Expository writing explains, proves, or explores a topic in a balanced way, allowing the argument and the evidence given to be the deciding factor in the paper."
Coached by English teacher Mrs. Mary Beth Farrell, Michael Gregory'12 proved his superior writing capabilities with his performance in this event, taking home the first place prize and qualifying for the regional meet. Gregory, who last year also qualified for regionals when he received third place in the contest, could not be reached for comment but is undoubtedly very satisfied with this achievement. Shane McGoldrick'13 and Chris Axmann'12 also competed for Jesuit in Ready Writing and Gregory placed ninth in Spelling and Vocabulary, as well.
Andrew Frank'13, in his first year with Jesuit Academics, participated in the Current Issues and Events Contests. Quickly showing he belonged, Frank won second place and, along with Gregory, qualified for the finals. The Current Issues and Events Contest focuses on a basic knowledge of current state, national and world events and issues. Already a natural who "didn't study or anything like that," Frank said, "I was really excited, and it's great to represent Jesuit at regionals. I hope I can do well. I figure if I study hard and do some extra preparation I might be lucky enough to place high enough to go to state, which would be really cool."
The Jesuit Math team, led by math teacher Ms. Joyce Dominguez and captain Brendan O'Brien'12, proved immensely successful during the meet. Math was subdivided into three categories: Calculator Applications, Number Sense, and General Mathematics. For Calculator Applications, which involves anything from addition to logarithms and calculus, twenty seven contestants participated and two of the four Jesuit contestants finished in the top ten. Earning fourth place honors as a team, the group was led by Will Harris'12—who finished seventh—and Nathan Krog'13—who finished tenth—as well as Cameron Kerl'13 and Erik Furton'14.
In the Number Sense Contest, which involves a ten-minute, 80 question mental math test covering all high school mathematics courses, all four Jesuit contestants finished in the top fifteen, with Todd Lim'13 finishing the highest at sixth place. The group of Lin, Grant Uy'14, Connor Bush'12, and Daniel Jang'12 ended the contest in second place as a team. Connor Bush said, "Although we all would have liked to have done better individually so that we could go to regionals, I am very happy that we were able to show our collective mental strength and get second place as a group."
To get a complete overview of all the competitions, visit: http://www.uiltexas.org/files/academics/academics-brief-overview.pdf
The General Mathematics competition, led by Harris and Jang, who finished fifth and seventh respectively, as well as Brendan Celli'12 and Quinn Wolf '12 once again placed second overall as a team.  Brendan O'Brien '12, who was unable to participate in any of the contests because of a conflicting schedule, said, "I believe our two second place and our fourth place finishes are something for the UIL math team to be proud of and build upon. I am proud of all members of the UIL math team; they really exceeded expectation," adding his applause for all the seniors who overcame "severe cases of senioritis" to wake up in the morning and go to the competition.
Although the Jesuit Academics Team did very well in the competitions in which it competed, it did not score so well overall because it only had students competing in half of the competitions that were offered. This is due to a lack of students participating on the Team. Mrs. Farrell would like to see the number of students involved with the Team increase. "My hope is that eventually we will have more kids come out next year to be a part of these competitions. It's a great chance for kids to show their intellect in certain areas and to have fun doing it."
If you are interested in joining the Jesuit Academics Team for next year, talk to Mrs. Farrell, Ms. Dominguez, English teacher Ms. Celeste DesOrmeaux, or Spanish teacher Mr. Greg Nielson, or just take the online survey that is on the front page of Moodle.