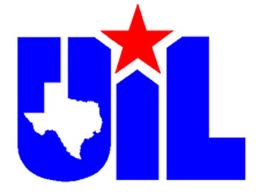 Jesuit prides itself on maintaining a level of excellence in all fields of competition.  Most of the time, this means that Ranger athletes give it their all on the field or court. But last week, Jesuit's competitive advantage was not found on an athletic field; rather, Jesuit competitors made it happen on college classroom desks.
On April 21 and 22, two Jesuit students, Michael Gregory '12 and Andrew Frank '13, competed in the UIL Academics Regional Meet at Baylor University in Waco, Texas. Michael Gregory competed in the Ready Writing contest while Andrew Frank competed in the Current Issues and Events test.
These two students earned entry based on their respective performances in the District 9-5A meet.  For more, visit: https://www.jesuitroundup.org/?p=7939
In the Ready Writing contest, a competitor has two hours to write expository compositions about varying topics. Writers are expected to "explain, prove, or explore [their topic] in a balanced way, allowing the argument and the evidence given to be the deciding factor in the paper," according to the UIL website.
Gregory, who garnered first place in the District 9-5A meet in March, competed passionately, but did not place high enough to move on to state.  "Although Gregory did not advance to state," said Mary Beth Farrell, a Jesuit English teacher and the Ready Writing coach "making it to regionals is awesome. We can expect big things out of him in the future."
The Current Issues and Events contest asks a myriad of questions about, as the name suggests, state, national and world happenings going on now. Frank, who placed second in his first attempt at UIL Academics at the district meet, "thought [he] could do really well."
Since he "had crammed about a hundred New York Times articles the night before at the hotel," Frank figured there wasn't a lot he didn't know.  Eying qualification for state competition in 2013, Andrew answered 29 out of 40 multiple-choice questions correctly, leaving him out of the Top Eight, so the scorers did not look at his essay.  However, Frank thinks that if he "can get a couple more of the Texas questions right [next year] I can make it in the top eight and I'll do well."
Congratulations to Michael Gregory, Andrew Frank, and the entire Jesuit Academics team on their accomplishments this year.  For information on joining the team next year, contact teachers Mary Beth Farrell, Joyce Dominguez, Celeste DesOrmeaux, or Gregory Nielson.