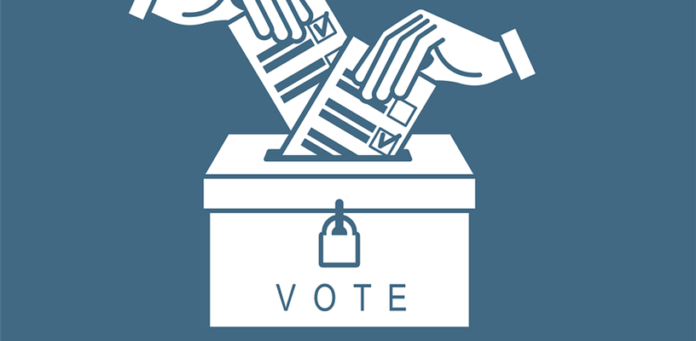 Wednesday, November 9, 2016: the day millions of Americans woke up to their Twitter feeds, news providers, neighbors, and parents bombarding them with the news that Donald Trump would be the 45th president of the United States. Millions of Americans invested the past 18 months of their lives following the election, and it had now all culminated with this (good/bad) news.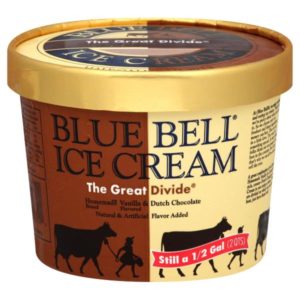 Over the course of the election, and even afterward, America, like Bluebell ice cream, remained in a great divide. To date, there is still incredible political spite against opposing sides of the aisle, a full year and a half after the election.

I'm thankful that Jesuit's political climate is nothing like that of the United States. While the stakes of our student council elections are just as high as those of the US presidential election, the student body has united under their elected officers and embraces the promising new leadership team for the 2018-2019 school year.
The student council officer elections took place on 3/27. Open to all rising sophomores, juniors, and seniors, each of the candidates runs for president of their class against the other candidates from their grade level. The candidate from each grade who receives the most votes is elected as President, the runner-up as Vice President, and the third as Class Representative. Below are the results from this year's election:
Senior Class Officers

P
resident Jacob Jackson
"I'm so grateful to be able to serve the Jesuit community this year. The potential of this council is incredible across the board, and all I can say is we have great things in the making."

Vice-President Will Woodard
"I really like how the council is so involved in service. I want to work toward having more interaction with Cristo Rey High School in Dallas and maybe hosting a service project together sometime in the near future."

Representative Buck Popolo 
"I am so excited about this year's council and the guys that are on it. I think it's going to be a very productive year and we are off to a great start, so hopefully, there are great things coming!"
Junior Class Officers
President Will Florer
"I was a little surprised with how elections turned out this year but I'm grateful to be serving on Student Council once again. All four of us made the team this year, so hopefully, we have an efficient and successful term coming up"
Vice President Diego Sierra
"As a first-year member of the council, I'm really excited to work with guys that have been doing this for years. We have such a diverse group of hardworking guys that want to make Jesuit the best place it can be: what's not to love?"
Representative Silas Hartman
"We have a fresh group of people who will bring really good ideas to the table. Even though we have only been a Council for a few weeks, we've already made progress this year and hope to continue to improve Jesuit."
Representative Will Nickols
"Right now, we just approved funding for special games as well as for two memorial benches in the bridge for Guy Delaney. We're also working to get the Moodle Page Suggestion Box back up and running."
Freshman Class Officers
President Luis Osorio
"As president of the upcoming sophomore class, I feel that I give a voice and a platform where all my classmates can get their points or concerns across. My vision for the upcoming council is to improve the school in whatever way possible. It's difficult to improve a school that's already so great overall."
Vice President Graham Bowers
"Student Council is a great opportunity to take on a responsibility in order to progress the Jesuit values and develop a more effective student life. I'm really excited about this year's council members. So far we've worked very productively as a team and set goals for the upcoming year."
Representative Camden Roy
"Even though I've only been on the council for a couple of weeks, I've already learned a ton from the upperclassman. They've done a great job, and I'm hopeful the class of 2021 can keep that legacy going."
The student body clearly did a fine job electing their representatives for the 2018-2019 school year. They've already been doing a great job staying classy and holding the doors open at prayer services. Collaborating with student body President Mr. Marco Marrero and his sidekick, Mr. Reagan Earnst, the council is bound for greatness. Stay tuned to the Roundup for more exciting Student Council news.