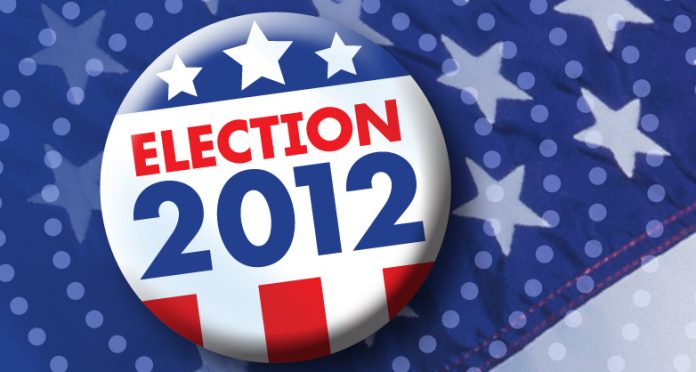 And the winner is…….Michael Scott. As the Presidential election came to a close, the peaking interest in the Jesuit community, specifically the freshmen, is about their new class president, Michael Scott, elected October 30, 2012.
The freshmen presidential candidates had to go through several steps in order to run in the election. First, each had to fill out an application and submit their applications to Mr. Colin Hanley, the student council moderator.
"They had to read the terms and conditions about Student Council and get 50 signatures from their peers," said English teacher and student council head Mr. Hanley. "This is important to become the president of your class because you need the populous to know you, understand your ideas, and ultimately like you."
Secondly, they had to complete multiple essays, which explained "their ideas to help Student Council and their leadership experience and skill." Leadership is important in a presidential election. "You need that intangible in order to lead the community," responded former freshmen president Zander Erturkuner '15. They had to verbally explain their ideas in an interview with Mr. Hanley.
After this, it was almost free reign for campaigning. Instead of commercials you see for the American President, they used posters and word of mouth. Mr. Hanley explained that the most creative poster was Gregory Saini's. "His poster was filled with glitter and paint," said the newly elected freshmen class President Michael Scott.
Finally comes the moment of truth- the voting process. Freshmen voters migrated to the area outside the cafeteria to bubble in their scantron ballot.
In order to count the person's vote, current Student Council members and teachers sat at the table and checked students' names as they handed them the ballot. "All this was run by the parliamentarian Ben Carver with also the help of Mr. Austin Ryan and Mr. Steve Rowley," stated Mr. Hanley.
"I had the lead in helping with the election and I got other Student Council guys to help," said Ben Carver '12. "We had over 200 freshman votes," which represents one of the greatest voter-turnouts Jesuit has ever had, a good sign for this young freshmen class.
The responsibilities of the president only begin with their election. "We give them some introductory tasks to get them used to being in Student Council, like getting five suggestions of other classmates to help improve the students of Jesuit," said Ben. "Each player will have a part in the job." Over the years, the Student Council representatives will take on more and more responsibilities as they move higher up the Student Council ladder.
Some of the benefits of becoming the freshmen class president include organizing events and getting involved in different activities. Some could also say that it helps to improve college résumés. However, to Ben Carver it is all about "expressing yourself and to explore the role of government which you could pursue later on. It is a reward in and of itself." Michael Scott said, "It should be fun. I think it is a worthwhile experience especially since I have two year of middle school student council."