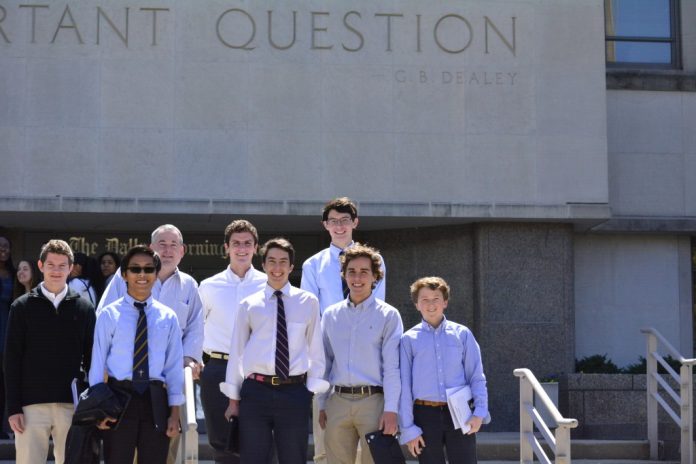 The 24th annual Dallas Morning News High School Journalism Day and Competition was held this last Thursday, March 26. The competition boasted hundreds of impressive young writers and high schools which all deserved to be recognized.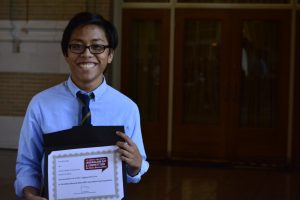 The finalists from Jesuit were Michael Lanham '15 for his piece "Earsing Completes Ice Bucket Challenge, Inspired by Father Fitzgerald, S.J." in the Best News Reporting Category, Jon Birondo's '15 article "Flying Lotus Explores the Mysteries of Death, and Beyond, on You're Dead" was a finalist for the Best Review category, and the entire Roundup Page was a finalist in the best website category.
The nominations were enough of an honor for these two students, but Jesuits very own, Jon Birondo was chosen as the sole winner for Best Review. His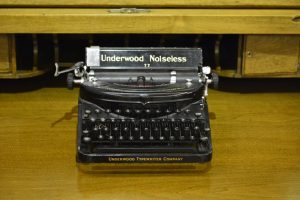 piece was chosen over four other finalists and dozens of other nominees. Birondo said "this award meant a lot to [him]", but "[he] honestly just reviews albums to get [his] opinions out." Birondo modestly describes, he "doesn't write to win awards, [he] writes to speak [his] mind." Birondo most importantly would like to thank the Dallas Morning News for "reiterating [his] perception of [himself] as a strong writer."
One of the key components in Birondo's Review that he explained as one of the reasons he believes his article stood out from the others is he "did a ton of research before listening t the album." This is great advice to future writers because it allows for a more analysis of the material being reviewed or expanded on in the article.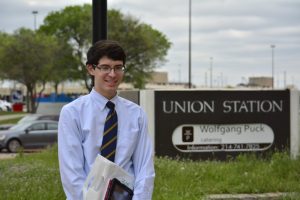 Birondo's piece truly was magnificently written and put together quite tremendously, and it deserves all of the accolades it has received. His references and extensive review of the album lets the reader get a true taste of what to expect from Flying Lotus in their alum. Birondo's piece can be found at the end of this piece.
Another impressive recognition at the award ceremony was the Roundup website itself receiving silver status in the website category. Roundup administrator Dr. Degen, said, "The silver status is a great testament to the work of Mr. Nava", and "our site is dynamic, original and not merely a pre-created template." The hard work of the teachers who assist in The Roundup and the writers who make up all the stories was recognized with this award, and it truly shows hard work does pay off.
Degen also said the award is even more tremendous because in all categories we compete against schools who have formal newspaper curricular programs; that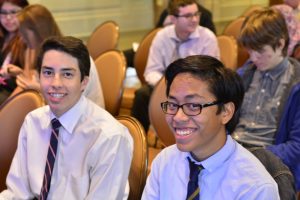 means, newspaper staff are enrolled in class every day, receiving instruction from qualified journalism teacher." The Roundup finds itself at a disadvantage, but the awards given prove it can compete with the best of high school newspapers. Most of the writers for the Roundup are self-taught which makes the nominations of Birondo and Lanham that much more noteworthy.
Editor-In-Chief Dom Iannelli '15 was very proud of the writers for continuing to be writing so well and receiving recognition for their work. He said, "There's not too much I see that needs to be improved", but "we might look at our graphics and try to improve them for simplicity and ease of use. Also, we'll try to work on acquiring better pictures from events."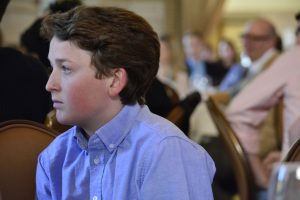 Personally, I thought that the Dallas Morning News High School Journalism Day and Competition was a delightful experience, and it was awesome to see my fellow writers be honored for their tremendous achievements. I firmly believe that Jesuit will come back with even more awards and honors at next year's 25th annual High School Journalism Day and Competition. I would like to congratulate Jon Birondo, Michael Lanham, and all the writers and staff members who make up the Roundup for as seen through the awards and nominations it was a truly great year filled with a vast amount of skillful works.
Jon Birondo's 1st place article: click here 
Michael Lanham's finalist article: click here