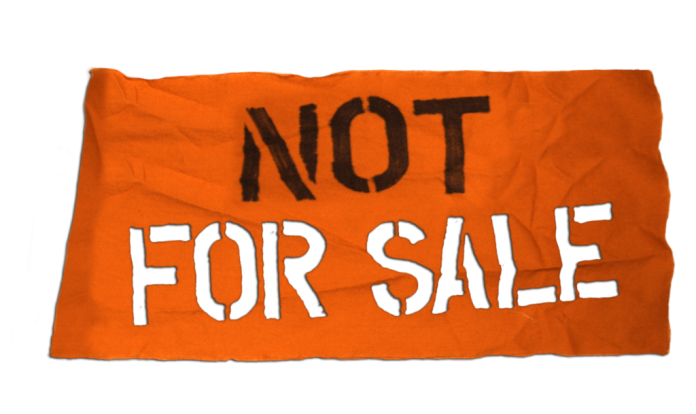 "You can't look around your house without finding an item made by a trafficked human," states Christian Roberts '14, member of the Not for Sale Club. Indeed, it is estimated that 14,500 to 17,500 persons are brought into the United States each year for labor or sexual exploitation. In fact, in a 2-mile radius around Jesuit is the biggest human trafficking area in the state of Texas.
Human trafficking is the recruitment, harboring, transporting, or procurement of a person for labor or services for the purpose of involuntary servitude, slavery, or forced commercial sex acts. This is an issue that affects numerous teens and adults daily, near and far, as they are forced into labor without pay. Not only are they separated from their families and friends, affected babies, teens, and adults are stripped of their dignity and, at many times, their will to live. Although such an inhumane operation takes place every day, Jesuit, along with many other organizations, does what it can to put a halt to this selling of innocent humans through its annual Not for Sale donation drive.
Jesuit's Not for Sale (NFS) drive began on Monday, March 4th and continues to this Friday, March 22nd. In this drive, NFS, led by Katherine Guinn, history and debate teacher, is teaming up with the Mosaic Family Services organization to collect a variety of school supplies and domestic goods to provide to the men and women escaping the human trafficking system.
Throughout these weeks, members of the Not for Sale Club have visited each junior homeroom collecting items such as markers, sweatshirts, toilet paper, hand towels, bath soap, and other necessities. These items are then delivered to the Mosaic Family Services where they are distributed to survivors of human trafficking. With these items collected, NFS and the juniors of Jesuit hope to "get the victims of human trafficking back on their feet and into a fresh new start," says Zack Stavrou '14.
Not only is the NFS offering an opportunity to donate, but it is also showing the documentary Sex+Money: A National Search for Human Worth throughout the week of March 4th during junior lunch hours to open the eyes of the Jesuit junior class and to help them realize the severity of the human trafficking system. When asked how one can help at home, Stavrou replied that "the best way [for Jesuit students] to help is to bring awareness to this issue and push [each other] to donate domestic goods to Mosaic Family Services and assist them in their drives."
The drive continues until Friday, March 22nd when the items will be gathered and sent to Mosaic Family Services where they will be distributed to the various victims of the human trafficking system spread throughout the Dallas-Fort Worth Metroplex.
Through such actions, Mosaic provides emergency shelter, case management, counseling, interpretation and translation, and legal assistance to victims of human trafficking. Additionally, Mosaic, through the help of its numerous non-profit volunteers,provides education, trainings, and multilingual informational materials to the immigrant communities at risk for trafficking as well as to law enforcement, other service providers, and community groups to increase awareness and understanding of this often invisible human rights abuse.
Therefore, with the help of Mosaic Family Services, the Jesuit Not For Sale Club looks towards this Junior Drive to bring awareness and hope to the victims of human trafficking, so please show your support for Jesuit and, most importantly, those victimized by human trafficking and bring the supplies asked for in your homeroom!