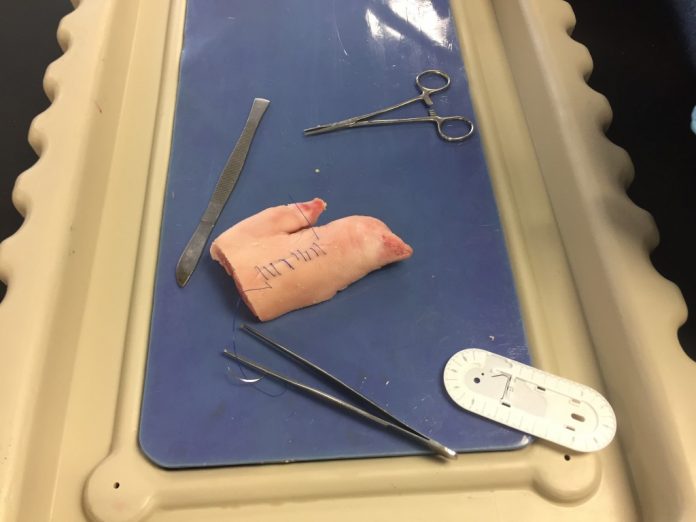 The Jesuit freshman student walks into the brightly lit room, slowly approaching the black tables, on top of which lies a dead cat. Nervous, the student grabs the sterile white gloves, mentally preparing for the upcoming experiment. Suddenly, the teacher walks into the room, commanding her students to stand in front of their workstations. The freshman walks up behind his desk, staring at the deceased cat, ready to embark on the journey into the world of anatomy.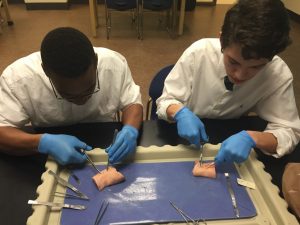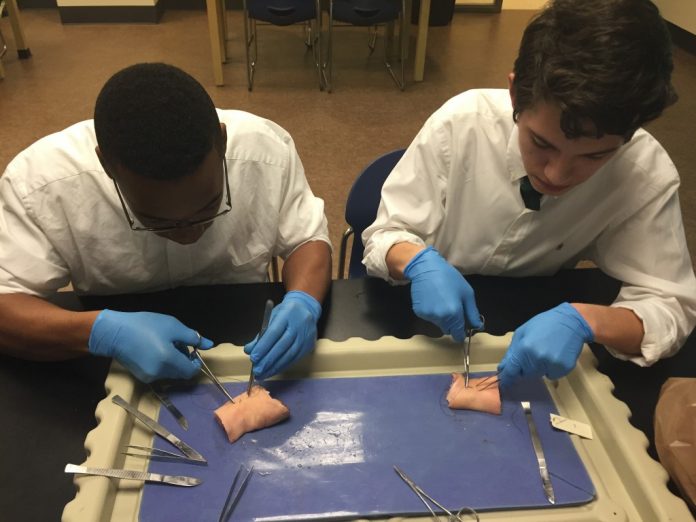 This was the scene on March 22, as the Medical Society freshmen began their annual cat dissections. Each year, the freshmen in the club are given the amazing opportunity of getting their first real introduction into the medical field. This ten-week opportunity comes in the form of the cat dissections. Cat dissections are a unique opportunity, available only to the students at Jesuit. Most schools simply do not have the resources or time to give such an opportunity to their freshmen, but the Jesuit Medical Society is different. The Medical Society offers labs to each grade, beginning with the freshman cat dissection and working up to the opportunity that seniors have to shadow doctors.
The cat dissection lab freshman year arouses much enthusiasm and happiness among students who remember doing the lab.  Joe Carver '17 told The Roundup, "I remember doing the cat dissection lab really well. It was extremely cool because it was the first real in-depth look I got at the Medical Society, and I have been extremely involved ever since." The enthusiasm of the current freshman involved in the lab can be seen by Faiz Shallwani who said, "The cat dissections will be a great opportunity for me to become more involved at Jesuit through the medical society. They also give me a chance to learn about medicine and parts of the body outside of biology class."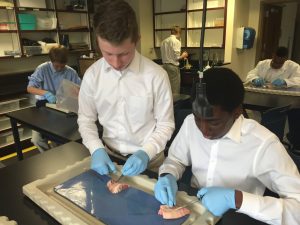 Make sure to stay tuned to The Roundup for more in depth coverage of the Medical Society soon to come.