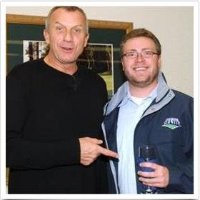 After attending a mere two entrepreneurship meetings, Alex Rivera '20 decided he knew enough about business to make it big in the real world. He dropped out of Jesuit and decided to take his lemonade stand to the next level. A week later, he was $324 in debt with his mother and struggling to stay afloat in the cut-throat lemonade industry. He knew all he needed was some more capital to turn his business around and posted his lemonade business to AngelList.com. Alex didn't understand why no one wanted to invest in his stand and began to doubt himself as an entrepreneur. He was ready to pack up his stand and return back to his life as a super soph when he experienced the divine intervention of an angel. An angel restored his hope as an entrepreneur and finally invested in his stand, an angel by the name of Mr. Todd Krumholz '99.
While this story was not particularly inspired by true events, Mr. Krumholz did enlighten Alex and the rest of the entrepreneurship last Tuesday at their monthly speaker's forum. Krumholz presented his path to founding his successful athlete procurement and representation agency, JTK Talent, and his experience as an investor in start-up companies.
Krumholz as an Investor
AngelList is just one of the platforms through which Krumholz invests and advises startups like Alex's lemonade stand. From companies based in Austin and Dallas to Chicago and Silicon Valley, Krumholz offers the best counsel for a wide-eyed entrepreneur: experience.
Krumholz explained, "As far as investments, I was first approached by Chat Sports to be an advisor. I started there and it was a great experience. Since then it has grown to my wife and I being a part of several great startups. Obviously, you have to have a great product, but it is the fact the founder is 100% on board that makes a success. I also look at companies that may have a need for some guidance in the sports space down the road, and hopefully, I can provide some value to them there!"
Krumholz as a Student
After graduating from Jesuit in 1999, Krumholz attended the McCombs School of Business at the University of Texas at Austin. After receiving his bachelor's degree in business administration, he decided to continue his education at the Marquette University Law School, specializing in Sports Law.
Krumholz's Early Professional Career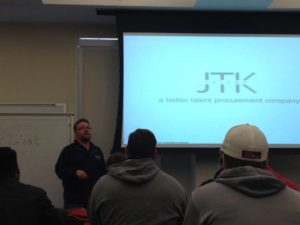 He began his career in athlete endorsement, appearances, and signings on behalf of Genesco Sports Enterprises from 2007-2013.
Krumholz explained, "I was doing similar work at an agency and decided that it was now or never to try and go out on my own. I focus on athlete procurement for corporate clients, so basically hiring athletes for endorsements and appearances. I assist my clients by knowing the landscape, costs, and what they should be paying for a particular athlete."
Krumholz after Founding of JTK Talent, LLC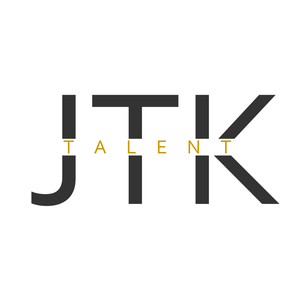 Krumholz currently operates JTK Talent LLC independently and has grown tremendously since its formation.
"We have exceeded what I even thought we could do. I've partnered with several other agencies, most of them local to Dallas, to help grow the business as well.  What I do is very much a niche, so I play well with others in the space.  I'm not trying to steal their clients; I just want to help the end result be successful."
Mr. Krumholz is the second of several speaker's forums the club is hosting throughout the Spring semester. These speakers, like Mr. Krumholz, share their experience across a variety of fields and present the practical application of ideas presented in the club. Check the Entrepreneurship Club's Moodle page or contact President Matthew Freeman for more info on club details going forward.