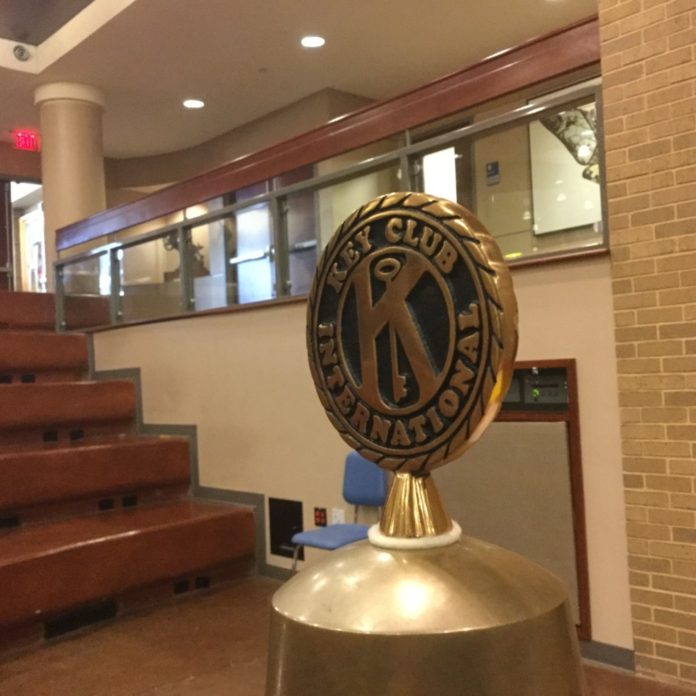 Service. It's one of the biggest themes at Jesuit. From the required service for graduation, the service grant for paying tuition, to the Alumni Service Corps, Jesuit strives for great service to the public.
For Juniors, who need to earn 40 hours by the end of the year, there are three national service clubs offered here at Jesuit; one is the Key Club. The Key Club is moderated by Mr.  Ornelas and Mr. Vu, but it is led by the youth in it.
What is Key Club?
Specifically, the Key Club, in the words of Mr. Ornelas, is: "a leadership, fellowship, service organization for high school students. The mission statement is that Key Club is an international, student-led organization that provides its members with opportunities to provide service, build character and develop leadership. Our motto is: 'Caring is our way of life,' and the Pledge of members is: 'I pledge, on my honor, to uphold the Objects of Key Club International; to build my home, school, and community; to serve my nation and God, and combat all forces which tend to undermine these institutions.' Its mission has been to serve the Dallas community and people in need."
As mentioned before, the Key Club is a youth-run organization; this year's elections haven't happened yet, but the elected leaders will be Juniors and Seniors that were nominated and voted on by other members in the Key Club.
What does Key Club do?
Again, this question is answered by Mr. Ornelas:
"Usually, all service is done on Saturday's but there could be opportunities to sign up for other events during the weekday.  Currently, this year Key Club has adopted 'Manna for Others: St. Mary of Carmel.'  This is a breakfast program that serves the community of St. Mary of Carmel and West Dallas. We have also helped out at Austin Street Center. In the past we have had projects for Habitat for Humanity, donation drives, March for Dimes, marathons and 5ks."
"Service and leadership are integral to Key Club. Junior and Senior members who are a part of this international organization have many great opportunities to connect with the greater Dallas area as they are serving alongside their brothers."
The Key Club can be a great chance to help out the community, band together as brothers, and get those pesky service hours done that always tend to loom over your shoulder at the end of the year.
Stay tuned to The Roundup for more Key Club and other important and current news.