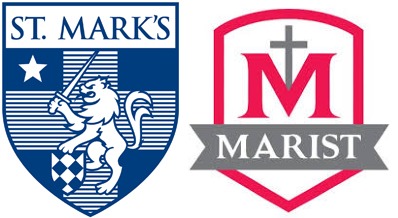 The eight-month long debate season finished in late April, concluding a hugely successful season for the Jesuit Debate team.  The season ending tournaments, the National Debate Coaches Association (NDCA) National Championships held at Marist in Atlanta, and the Novice Round Up at St. Marks represent the culmination of hundreds of hours of prep and work done to compete at some of the hardest competitions of the year.
NDCA
The NDCA National Championships was a 94-team tournament from thirteen of the most competitive states in the country that required an exclusive point-based qualifying system to even attend.  Jesuit brought three varsity teams of juniors: Ethan Jackson and Giovannie Ferrer-Falto, Jack Moore and Riler Holcombe, and Jack Griffiths and Chris Tran.  The teams earned preliminary records of 2-4, 3-3, and 4-2 respectively.  Tran and Griffiths debated in the runoff round as the 32nd seed, losing to Peninsula high school in California.
Griffiths '19 said, "it was the hardest tournament of the season, but it provided the most rewarding debates I've had as well.  Getting to debate arguably two top-5 teams…helped me understand that I could handle the tough competition."
"The team list was more highly concentrated with good teams than other tournaments, making the tournament harder than any other tournament of the year," commented Jackson '19.
St. Mark's Novice Round Up
The Jesuit novices also competed locally at a beginners-only tournament, concluding their first year of debate.  Jesuit brought four teams, the most successful of which was Justin Burns '21 and Jack Martin '21.  They breezed through their prelimination rounds, earning a perfect record going into the elimination rounds.  In the quarterfinals, they advanced over Crossings Christians High School in Oklahoma City, but dropped in the semifinals to the Liberal Arts and Science Academy school from Austin.
Burns '21 said, "I think the tournament had a lot of really good teams.  The tournament felt like it was all or nothing for a lot of the teams there."
Looking Forward
Jesuit Debaters will be attending camps at university campuses over the summer, from two weeks for some to seven weeks for others, hoping to improve for the next year.
Burns commented on the optimism for next year:
"We're going to have a lot of really good teams next year, so I think we have a great chance to win some tournaments."
Stay tuned to The Roundup for the latest Jesuit debate news.