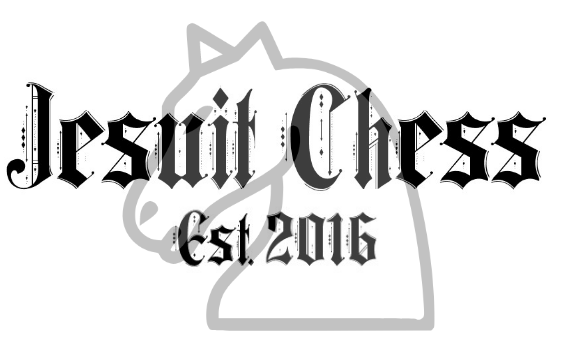 Do you want to know who is the king of strategic thinking? Do you have a desire to square off against an opponent in a battle of minds? Do you seek to know with definitive proof who rules Jesuit chess? Do you want to do all of that while supporting a good cause? Then check out the Jesuit Chess Royale.
The Jesuit Chess Royale is a tournament hosted by the Jesuit Chess Club and run by Reed Zimmermann '19 and Kota Ueshima '19, a tournament where a match is played every two weeks between opponents in a bracket-style competition.
Chess has long been a standing tradition at Jesuit.  In recalling his Jesuit past,  Mr. Nava remembers chess as a common pastime of the students " I was a student here (and) we played chess a lot." Zimmermann and Ueshima, the creators of the chess club, have revived that tradition.  "For Kota and Reed, it's all about promoting the game." According to Zimmermann "Chess club is pretty new. Kota and I started it two years ago. We wanted to have more school-wide events, so we started with the Jesuit Open last spring."
The Royale started on the September 18th and will continue through the rest of the semester, leading up to the championship game to decide the winner of the Royale "with bragging rights." The current tournament leader is Ueshima.  There is a $10 entrance fee.  Proceeds from the tournament will support hurricane relief for the families of Cristo Rey. "With Hurricane Harvey hitting Houston, we wanted to make sure it would also be a fundraiser as well as a competition," stated Ueshima. 
So if you're interested in the Jesuit Chess, want to help with charity, or just want to have some fun, check out the Chess Royale. As Zimmermann says,  the main purpose of the Chess Royale is "a fall event that would bring the school together, and we could all have fun."