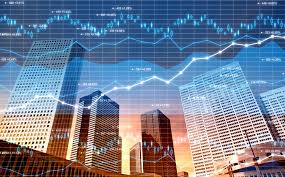 What is investment banking? According to investopedia.com, an investment banker is "an individual who often works as part of a financial institution and is primarily concerned with raising capital for corporations, governments, or other entities." For years, Jesuit sends hundreds of students to college with hopes of making it to Wall Street. Despite so many young men pursuing a career in investments, there has never been a club to attract and inspire such students. That is, until now.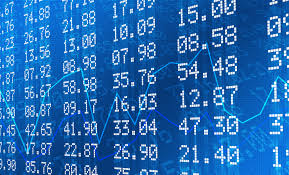 This year, three Juniors have decided to co-found Jesuit's first Investment Club. Resulting in students with the opportunity to learn more about the exciting and popular world of banking.
With the exciting news of this new club, I asked their co-founders to answer a couple of questions. These focus on what exactly will happen in the investment club. 1) Why did you choose to create the investment club? 2)What are you going to do in the investment club?  3)What do you hope to learn/get out of making this club? 4) Who do you hope will consider joining this club?
Meet the Three Cofounders:
                       
-Conlan Diamond                           -Quin Diamond                              -Jack DeGroote
Interviews:
Conlan Diamond
In my talks with Conlan Diamond, he mentioned he wanted to help found this club because "[he is] interested in the stock market and investment banking and its application to real life, careers, and the economy. [He] found a passion in learning more about these topics and want to share this interest with other students who are intrigued by finance and the economy." He also stated that in his new club, "We are going to focus on two aspects: the stock market and investment banking. In discussing the stock market, we will meticulously analyze the trends of the market and use these trends to make educated guesses of future patterns. We will also analyze the effect that COVID-19 has had on the stock market. In addition, we will examine topics relating to investment banking: why do firms pursue strategic M&A activity? What are the different ways to evaluate a company? Why do some companies raise debt, not equity?" He hopes to be able to "inspire other Jesuit students to learn more about the stock markets and investment banking in order to open their eyes to its future applications in the real world." In his conclusion, he encourages "that students interested in the stock market, finance, and economics will join this club, as well as people open to growth that want to learn about something outside of the curriculum of Jesuit." will consider joining the club!
Quinn Diamond
Talking to Quin, he said "We chose to create the investment club because we enjoy investing in the stock market and researching stocks. We wanted to form a group of like-minded students where we can discuss finance and investing." In stating the club's purpose, he said that "The club will explore stocks and their connection with the economy. We will discuss the financial implications of business strategies." He hopes that through the club, "that together we can all deepen our knowledge of the investment and finance industry and further understand the impacts on business and the economy. We think it is prudent to explore different industries to help decide what to major in at college and what career options there are in finance and investing." He mentioned that he and his other co-founders are looking for "students who are interested or want to learn more about the financial industry will join the club."
Jack Degroote
Finally, after talking with Jack, he expressed to me that "[he] chose to create [the club] because [he] has an interest in the financial world and [he] wanted to help expose others to the ways to get involved in investing." He hopes that "everyone who joins the club has an opportunity to experience the financial world to potentially assist them to make future college and career decisions."
Personally, I think investment banking is a career I might choose to pursue in my future. It's great that three guys found a way to give the school an opportunity to explore the world of investing. They also mentioned to me a hope in inviting some employees in investment banking to lecture some club meetings. Hopefully this gives the members another way to see if banking is right for them. I don't know about y'all, but I think that sounds amazing…. sign me up guys!
Make sure to tune into the Roundup for more club spotlights like this one!