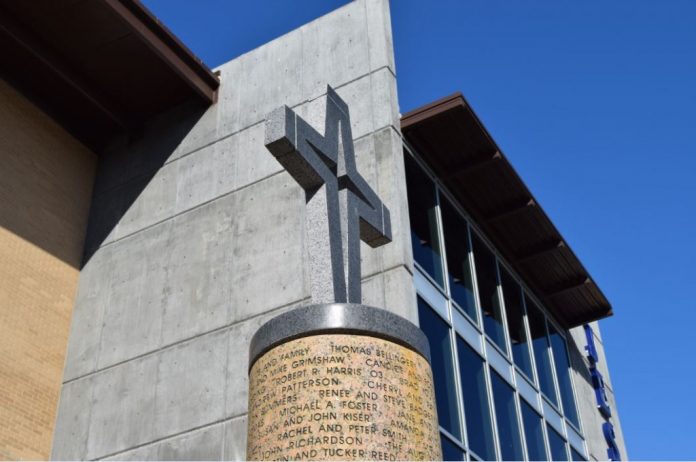 They were sinking buckets for charity. Playing in a basketball tournament is always fun, but the club "Brothers for Others" decided to combine fun with charity to raise money for one of the many organizations that they serve.
On January 23, the "Brothers for Others" club hosted their annual 3v3 basketball tournament. Teams enter the competition with an entry fee that goes straight to the Down Syndrome Guild of Dallas, and they compete for gift cards and bragging rights. However, all of the competitors leave the tournament with the knowledge that they are supporting a great cause. The tournament successfully raised 212 dollars for the organization.
"Brothers for Others" has definitely made a huge difference in their years of activity. Led by Mrs. Blackford, the club has hosted a charity basketball tournament for four years now. When asked about the tournament, Mrs. Blackford noted that "Although we would've liked to have more teams, we were still excited to raise money for special needs youth." The optimistic attitude and dedication of Mrs. Blackford clearly portrays the dedication of the club and its work.
While having a great time in the tournament, the competitors were proud to have provided a donation to a great charity that funds research for Down syndrome. Bill Cox, '17, told us that "I always look forward to playing basketball against my Jesuit peers, and I also look forward to the feeling that I receive because of my participation in the tournament. I know that my money goes to a good cause, and I really enjoy the work that the members of "Brothers for Others" do.  Runner up in the tournament, John Nuchereno '17, added, "The tournament was a lot of fun and the games were fast-paced and competitive.  I am glad to know that my donation will assist in the research for Down syndrome, and I would highly recommend others to participate in this tournament next year."
The "Brothers for Others" do much more than host charity basketball tournaments. The club works with the Notre Dame School of Dallas, helps around the school, and hangs out with the students who suffer from disabilities. They frequently work with and assist other Dallas charities such as Autism Speaks and the Down Syndrome Guild of Dallas. They attempt to spread knowledge of disabilities such as Autism and Down syndrome, and they support the idea that those who struggle from disabilities are very similar to the students at Jesuit.
Easily one of the most recognizable and known clubs at Jesuit, "Brothers for Others" clearly demonstrates the true sense of Jesuit's motto of "Men for Others" with their service in the community and their generous donations to local charities. Their dedication and love of service serves as a great model of the Jesuit student and inspires the rest of Jesuit to give back to their community.