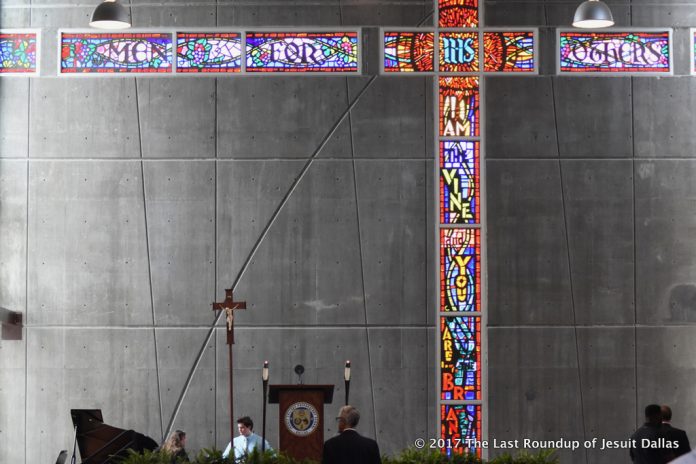 This year has been unforgettable. Sure, the year didn't go exactly as planned, but it is imperative that we make the most of it. This year, Campus Ministry at Jesuit looks a little different than it did in previous years.
Daily Mass
Campus Ministry is offering daily mass on Monday, Tuesday, Thursday, and Friday for everyone that would like to attend in the chapel. The mass is during Alpha period in the morning, starting between 8:10-8:15 am. Contact Deacon Knight in the English department or Mrs. Crowder in the Campus Ministry office if you have any questions.
Rosary
Campus Ministry is also looking to add a weekly Rosary like it did in previous years. However, it will look a little different this year. Deacon Knight's current plan is to have a weekly Rosary prayed every Wednesday for those that would like to attend. There will be an in-person option as well as an option to join via Teams since all underclassmen will be e-learning on Wednesdays. For more information on the Rosary, please reach out to Deacon Knight.
Deacon Knight stated that he "think[s] that this year we will have to have grace and patience as we work to get as many ministry opportunities out there for you all." Dcn. Knight also added that "fluidity and adaptation will be paramount" this year in order to be successful. Furthermore, this year will definitely be a year of change, change that Campus Ministry looks to embrace and move forward with.
Stay tuned to The Roundup for more news on Campus Ministry at Jesuit.
Go Rangers!