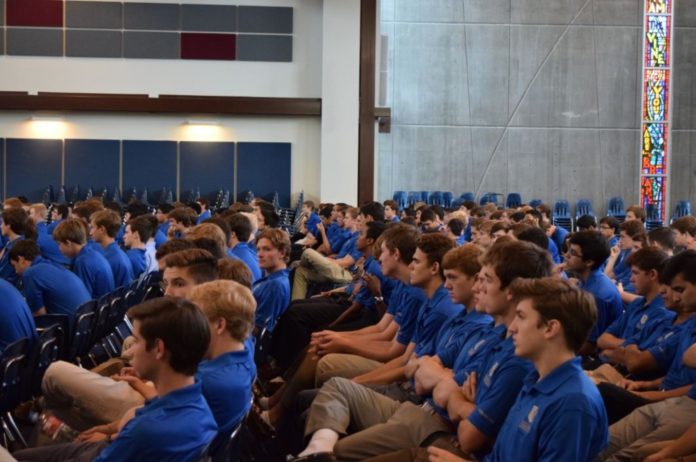 As the seniors began their final year experience, their first big event popped up, with many having already heard of it. The storied "Community Days" was upon us, but many felt left in the dark not knowing anything about it. I personally thought it was a three-day experience of doing community service, going to new sites every day to help them out. Everyone had their own thoughts and predictions.
Talking with multiple senior administrators, they all told me the same thing, "Be patient and go in with an open mind," but I am not the one to sit around and wait.
I sat down and talked with Dr. Knize, the Director of Student Development. I began by asking about a general summary of the three days and he commented, "It is a unique, three days away from school with no outside distractions. The entire class has the opportunity to focus on leadership and community building for their class."
This intrigued me, which I then followed with a question about why there is very little information given about the event. "It could be the first or last time the grade groups as a whole, the first because we do collective class activities like never before, or the last because it is a big event, three whole days with 280 students and 40 faculty members, this will be your last time experiencing this at Jesuit."
In light of Dr. Knize's response, I was excited to experience the days with an open mind.
Community Days turned out to be the exact opposite as I had expected. No community service, just class bonding time.   The time we spent together bonded us as a senior class, especially the reflection time in my opinion. Talking with our groups, we learned about fellow classmates that we had never met before. I met multiple new classmates whom I can now call friends through this special couple of days.
Reflecting on the experience, I realized that Community Days was worth the month of anticipation and wonder. It brought a surreal experience to myself, almost as if our whole class was truly united as brothers. This is what Jesuit is about, bringing people together and forming men for others. Who knew three days with your class could be a life-changing experience.