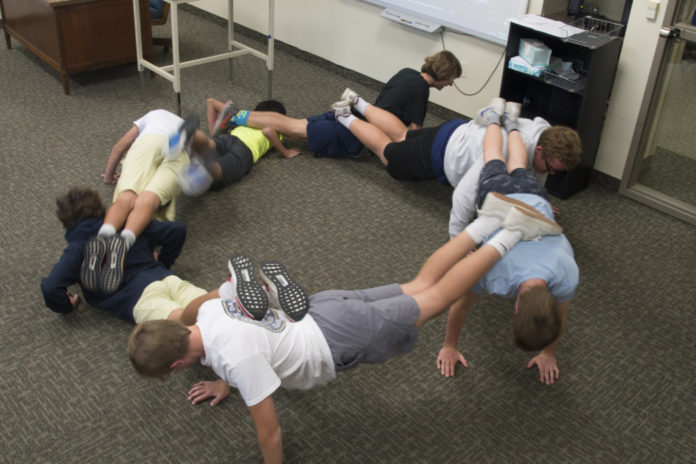 All images courtesy of Joe Zagielski '21 of The Last Roundup
On Monday, October 7, the freshmen showed up to school ready to build new friendships. Each member of the class of 2023 was put into a group at the beginning of the day. Each of these groups was assigned a trained senior leader to guide team and faith-building exercises throughout the day.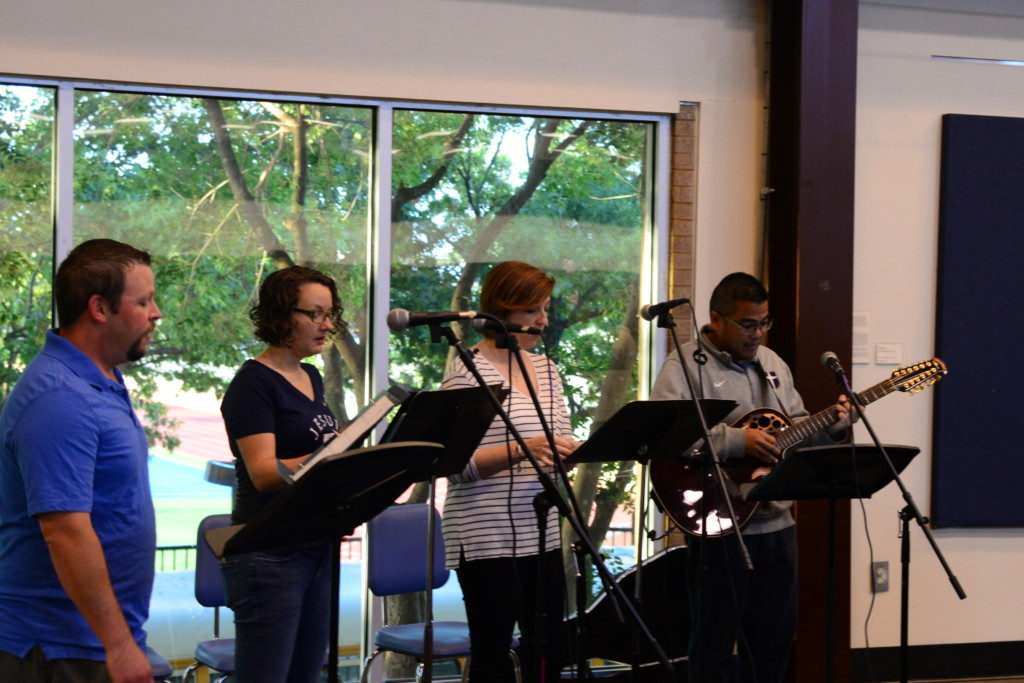 Activities
Each group was put in a classroom where they participated in group activities. Students got to know each other and created new bonds. Speaking on the in-classroom activities, Landon Cowan '23 said, "the group activities and the icebreakers [were] nice because I got to get to know the people in my group more." Regarding an activity where students stood with their hands connected and had to untangle to end up in a circle, Hayden French '23 said it "was pretty fun", allowing them to bond while trying to reach a common goal. The retreat allows freshmen to build on existing bonds while making new friends that they might have otherwise not gotten to know.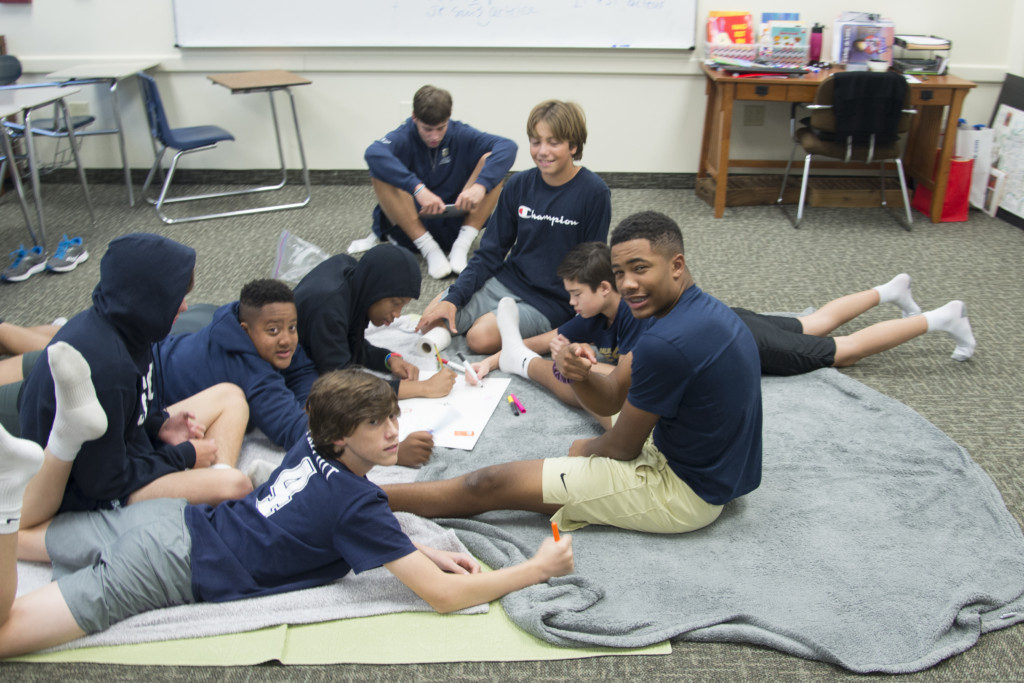 The freshmen also participated in group sports. Donald Lambrecht '23 said he enjoyed "the basketball game" the most because "the people [he] was in a group with didn't know each that well" so the basketball game allowed them to bond and "work on our teamwork." Tres Gordon '23 enjoyed playing soccer with his classmates because it allowed him to get "to know them better." By participating in sports, the freshmen worked on their communication. They get to improve cooperation skills while also having fun and being active.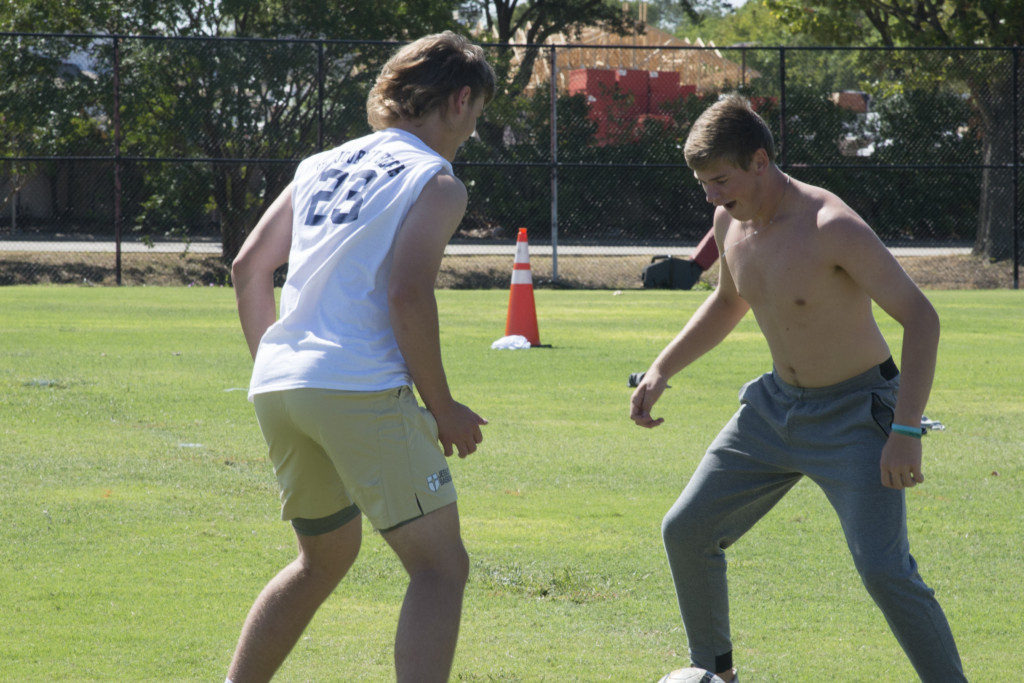 Freshman retreat day is also very faith-oriented. The students participate in a mass and reflect together on how God impacts their daily lives. In the classroom, students read and discussed scripture passages and also wrote letters to God.
Freshman Retreat Day allows the new Jesuit students to bond through group activities, sports, and faith. They are able to build brand new relationships and come to begin to understand how to be Men For Others. The first retreat kicks off their Jesuit journey and gives the students a solid base to build on over the next four years.