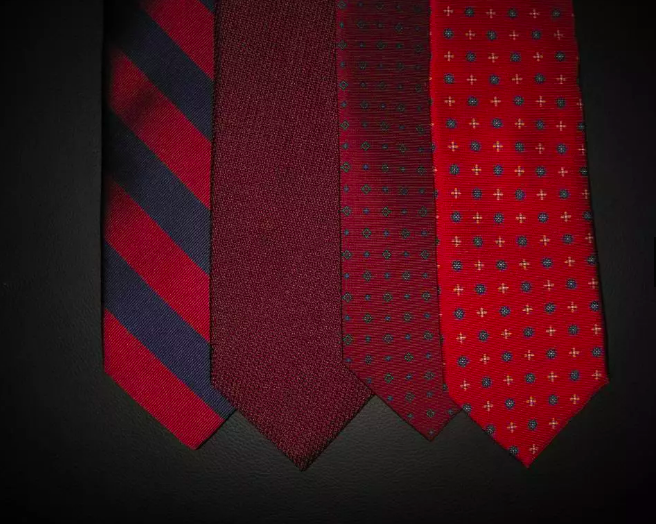 This past Friday, Jesuit students participated in the first school-wide mass of the academic year. Over 1,200 students and faculty were in attendance. Father Postell led the service as a guest Priest. Many wore red ties to signify the feast day.
Mrs. Gretchen Crowder, director of Campus Ministry, said, "I love how they even have, over the last couple years, coordinated all their ties, as a symbol of their recognition of the holy day or feast we are celebrating that particular day."
The sea of red was very apparent as all four grade levels poured into the Terry Center.
Another tradition was visible as the freshmen took their seats on the bleachers. Name tags and khakis on, they were about to experience one of the longest masses of the year. After everyone had taken their seats, the service began.
The Men's Chorus executed their inaugural performance of the year. Praising their talents, Ms. Crowder said, "The choir is amazing. They have worked hard over the past few years to become a large group of young men dedicated to sharing their gift of singing with the Jesuit community. It is never easy to get up in front of a large group of people, and many of them cycle through as cantors throughout the year."
I sat down with Father Postell to discuss his homily and his experiences as a priest.
"The Mass of the Holy Spirit is a tradition that is over 500 years old. It is served annually at all Jesuit schools," the returning priest said. He also mentioned that Jesuit has some of the most well-behaved students that he has encountered in his ministry.
The largest crowd that he has ever served Mass for was more than four thousand students from 4 different schools. Describing the way he formulates his homilies, Father Postell says, "I get my ideas from Scripture, the news and social media. For this specific service, I decided to gear it towards my audience, high schoolers, and talk about social media."
Jesuit student Thomas Savage, '22, said that "The mass was exquisite and a truly enlightening experience." The school hopes that every Jesuit student appreciates the true value of an opportunity to worship with the community, especially during the school day.
Mrs. Crowder added, "The Mass of the Holy Spirit is a wonderful way for the community to come together as one to start the year; it is one of the few masses where we are almost altogether. Later on in the year, field trips, retreats, and illnesses mean that various members of our community are absent. For the Mass of the Holy Spirit, however, the Terry Center is full with the spirit that each of you brings to the community."
For those interested in playing a more active role in schoolwide faith life, please contact Mrs. Crowder (gcrowder@jesuitcp.org) for more information about Jesuit Campus Ministry.
Stay tuned to The Roundup for the latest Campus Ministry news!