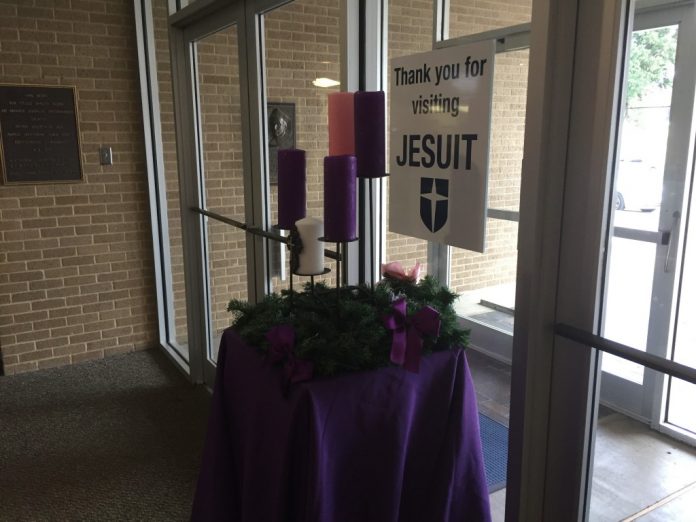 It's one of the most celebrated Christmas traditions: lighting the Advent wreath. This Christmas season, Jesuit students and faculty partake in this tradition at the front of the school every Monday morning.
On Sunday before the first Monday of the season, the Advent wreath was blessed to begin the celebration.  This process is continued every Monday morning before school with an opening prayer, followed by a reflection, an intercession, and finally a closing prayer.
"The students enjoy it," Mr. Knight of the English department stated, the enjoyment evident since the students will occasionally read the prayers. "This is a waiting time for something greater," Mr. Knight also commented, reminding us why we celebrate the Advent wreath in the first place.
Ms. Crowder of Campus Ministry shared the same views as Mr. Knight, stating that "a good number of students and faculty show up" and that "this serves as a nice reminder of Advent."
The lighting of the Advent wreath is always a great reminder of what Christmas really means, something that is commonly taken for granted. While presents are great, Christmas is truly about celebrating the love of God, something that as a Jesuit community we always celebrate together.