As the second semester begins, we return back to a new Jesuit: new schedules, new classes… and new rules? This semester, a homeroom will now have to clean the cafeteria after breakfast. So, is this a rule to appreciate or disdain?
The Good
The student-operated cleaning crew can be seen as an asset to Jesuit, as Deo Shaji '22 said, "students should clean the cafeteria because it helps the janitors out." Helping the janitors out is very good because they will be able to rest a little since most of the morning cafeteria cleaning has been done.
Deo also said, "It helps create a sense of brotherhood and it creates a sense of community."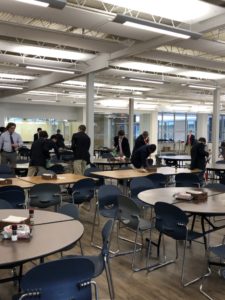 The Bad
Having people cleaning the mess after others brings disadvantages. One of the disadvantages is a loss of motivation. As a Jesuit freshman stated, "I don't think there will be any motivation in having homerooms clean the cafeteria, and there is no motivation to clean up after yourself if you will never be held accountable for the cleanliness of your table".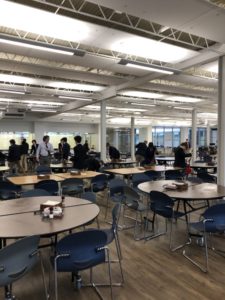 The Verdict
Of course, with every first comes errors. A suggested change was more of a just system. As Gavin Nourallah '22 said, "I think they should enforce kids who make the mess to pick it up," making it more just so that the people who caused their mess are responsible for cleaning it. Others also say that there could be a better use of the time. As a fellow student said, " I feel like our tuition money could be allocated to clean the cafeteria. I feel like that time can be used for other, more productive activities."
Many have mixed feelings with this new rule. Some say it's very helpful to Jesuit. Others view it as a disadvantage against each other. There is still time to see how this new rule will unfold, whether it will become helpful or harmful.