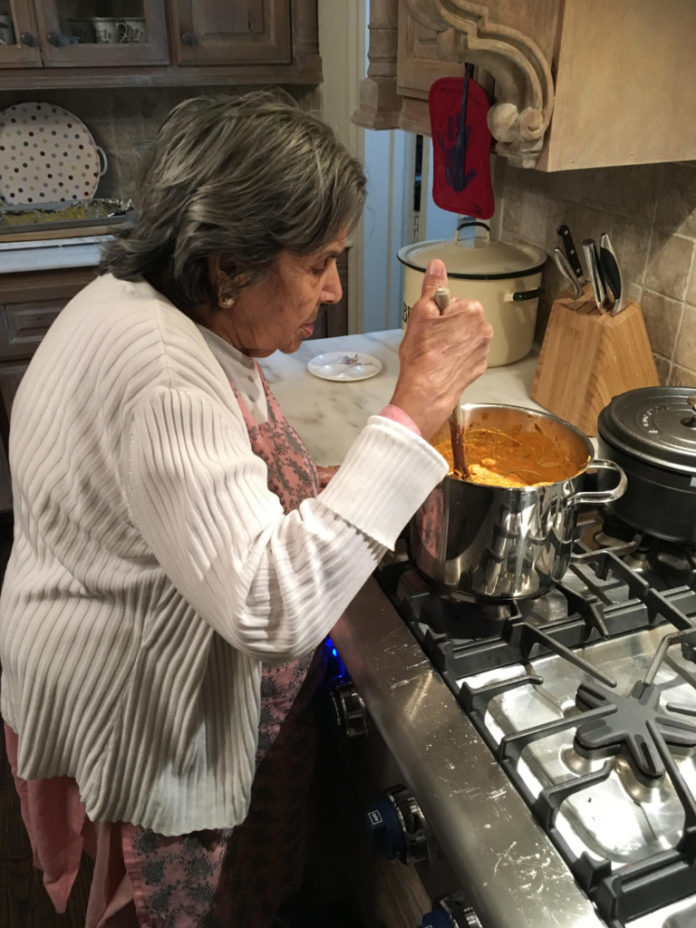 Tasting the creamy sauce, Rajeev Shiwach '19 deems that the chicken tikka masala needs more flavor. He asks his grandmother to add some more salt and spices into the dish as he garnishes the chicken with fresh cilantro. Shiwach is not just making this Indian dish for fun; rather, he is working on his US History project, in which he has to prepare an ethnic dish from another culture. This was the students' unit project in which they were discussing immigration into the United States during the Early 1900's.
The Project
Mrs. Costello's US History class has been studying the immigration of people into the United States during the 20th Century, and this ethnic food preparation was one option students had to understand the amazing assortment of cultures that poured into the borders of America.
"I wanted my students to understand the diversity of not only our nation from colonization to the present but even the diversity that we have here at Jesuit currently," commented Mrs. Costello.
Celebrating Heritage Through Food
Many of the students who participated in this project enjoyed it a lot.
"I learned where my family's heritage originated from and learned the history of many foods we eat during the holidays," remarked Bryce Rozas '19.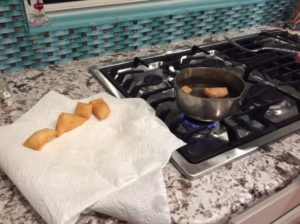 Rozas created some beignets, a common French pastry.
"I thought this assignment was a very fun and interactive project with my family, discussing the history of our family with my parents, and engaging in the cooking of one dish of our choice that is unique to my family with the help my parents and even grandparents."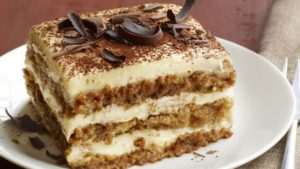 Christopher Flabiano '19 prepared tiramisu for his project. Because of his Italian heritage, Flabiano made a typical Italian dessert.
"I learned more about my heritage because I was required to ask questions to my parents about our family. This helped me learn about people in my family that I never knew existed."
In the end, Flabiano enjoyed the experience. "I really liked the project because it was more of an interactive project rather than a research project. It was fun to cook and learn more about my family heritage."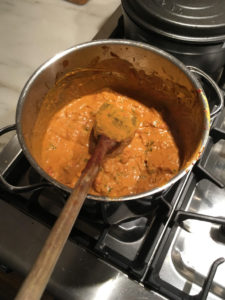 Rajeev Shiwach '19 was another junior who participated in the project. He created chicken tikka masala for his meal because of his Indian roots, and he even got his grandmother to help him.
"I learned how diverse my classmates are and how we all have different backgrounds. I also learned how delicious foods from different cultures are."
Shiwach was also pleased with the assignment. "I really liked the project because it seemed that everyone enjoyed each other's food and learning about their cultures.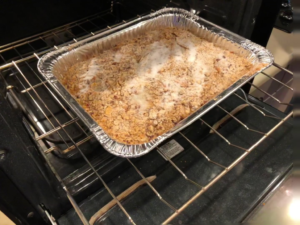 Austin Montpas '19 also participated in the project, and he baked a French apple crisp due to his French-Canadian heritage.
Montpas learned a lot more about his family through this experience.
"I learned more about my family background and how the recipe was passed down my family through 3 generations."
Like the other juniors, Montpas appreciated the project:
"I liked the project because it opened up my eyes to the heritage of my family and how a simple recipe can have such an impact on a family for over 90 years."
A Rewarding Experience
Mrs. Costello also remarked on how she believed the project went.
"I felt that all three options were an amazing success! Not only did my students have fun while they worked on the assignment, they also learned quite a bit about themselves in learning about their family history.  Many of the guys heard stories about family traditions and family members that they never knew before. They all became more aware of their own rich traditions as well as being able to spend some quality time talking or cooking with their families."
Mrs. Costello concluded by saying that "I'm very proud of my four classes!  They were presented with an assignment that was very different and they really rose to the occasion. They presented me with wonderful food, intriguing interviews, creative diaries, and as a teacher you can't ask for much more than that!"
Check back to The Roundup for more interesting information about school news!