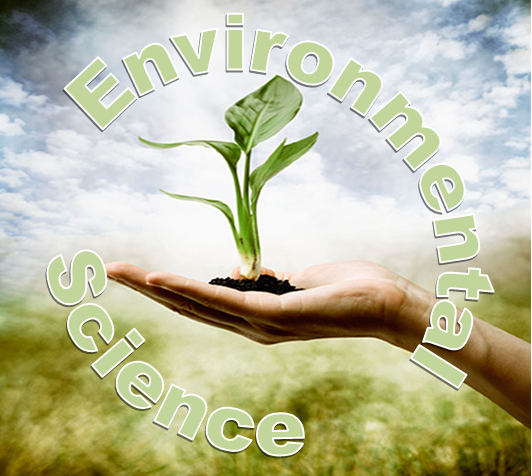 Every year, Jesuit welcomes certain new things to its halls. From new teachers to new buildings to new classes, Jesuit does not stay idle during the summer while the students are away. This year was no different as Jesuit welcomed many new additions to the campus, but one of particular note was the new course AP Environmental Science.
AP Environmental Science joins the list of AP science classes offered at Jesuit, namely Chemistry, Physics, and Biology. This course, however, allows seniors to take an AP course in an area they have previously never studied, rather AP Biology or AP Chemistry, which build on the introductory courses taken freshmen or sophomore year respectively.
One of the best ways to truly get a feel for the new course is through the course description located in the Jesuit course catalog, which states: "The Advanced Placement Environmental Science course is designed to aid students in exploring the interrelationships of the natural world.  The course requires students to identify and analyze natural and anthropogenic (human-made) environmental problems as well as solutions for evaluating those problems.  Environmental science is interdisciplinary; including topics from geology, biology, environmental studies, environmental science, chemistry and geography."
The new class has already garnered a lot of attention among students. The class boasting a large enrollment for the new year, many students are extremely excited for it, including Heath Vankirk '17 who noted, "I'm extremely enthusiastic for this class. Environmental science is something I've always been interested in, so this is my first real chance to get an inside look at the field." His animation was echoed by fellow senior Wyatt Hasson who told The Roundup, "I'm excited by what this class has to offer. I chose it because it was an AP course in an area of science I haven't really gotten to explore; so I have very high hopes."
The course will be taught by faculty member Michelle Smith who's ecstatic about leading the class, saying, "I am looking forward to teaching the course.  This course is different from other courses taught in the science department because it is the only environmental course offered." Ms. Smith elaborated on the course's value and her expectations for the upcoming year, commenting, "It provides a perspective that will have a somewhat interdisciplinary approach and will offer service learning opportunities to the students.  I expect that the students will be actively engaged in the content and I hope that their experiences in class will reach the broader Jesuit community and aid us as a community in reexamining our care and concern for the environment."
Make sure to tune into The Roundup as we continue to follow the course as it begins in the Fall!