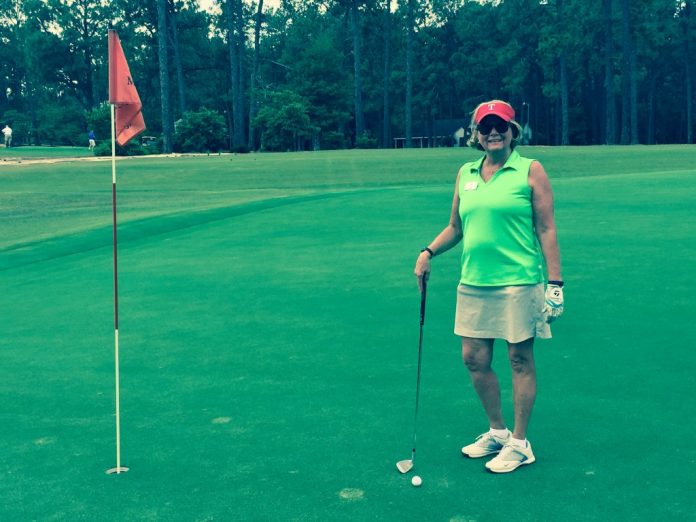 The mission of the Personal Enrichment Grant (PEG) Program is to assist professional educators in their quest to refresh, renew, and explore their professional and/or individual interests and passions.
Personal Enrichment Grants offer the opportunity for an educational experience to Jesuit faculty members. PEGs offer enrichment in three different categories: growth in the ministry of education, training in a particular skill, and spiritual or personal growth.
Teachers who have worked at Jesuit for at least three years can apply for a grant of up to $3,500 to attend a trip, either domestic or abroad. They have the ability to use their grant during various school breaks throughout the year, making summer break an optimal time.
This past summer, many teachers, such as Ms. Jones, Mrs. Blackford, and Mr. and Mrs. Segal, took advantage of this exceptional and unique program to enrich themselves in differing ways. While each received a Personal Enrichment Grant, their experiences differed immensely, both in the location and the ultimate goal of their experience.
Mrs. Blackford, co-chair of the math department, applied for and received a grant to attend The Pine Needles Golf Academy for a week in Southern Pines, North Carolina. Although she has been active her whole life, Mrs. Blackford has only recently taken up golf within the past year. She was set back in her quest to improve her game because of a broken foot in the fall and the biting cold of winter. She acknowledged that "lessons from the club professionals are difficult to sandwich into the busy life of a full-time teacher, but [she] was determined to improve" her golf game. She even wove her mathematical mindset into the experience and explained, "the mathematician in me especially delights in the problem-solving [golf] requires," such as deciding which club to use based off the distance from the hole. Even though she admitted, "golf is not a terribly 'active' sport," she enjoys walking the course, aiding her health and well-being.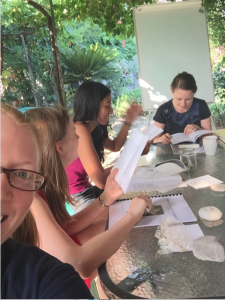 Ms. Jones, a Latin teacher, had an equally fulfilling, yet very different adventure during her trip to Greece, wishing to study Ancient Greek, a language that she hadn't studied in fifteen years. Seeing the Personal Enrichment Program as an "opportunity [she] could not pass up," Ms. Jones applied as soon as she discovered the program. Once chosen for a grant, she traveled to a small, coastal town in the Peloponnesus part of Greece, where she studied Ancient Greece for an hour in the morning and in the evening with graduate students, undergraduate students, and other teachers. She pronounced that she and other students read the Euthuphron, which is Plato's writing of a Socrates' dialogue. Since she hadn't studied the language for such a long period of time, Ms. Jones considered herself the "remedial student" in class and saw this as an opportunity to understand "how best to help that student in [her] class that's in that [remedial] position." An enthusiast of all things from the history of Ancient Greece, she was ecstatic to be able to visit the Parthenon and Delphi on her trip. When asked about her experience, Ms. Jones stressed, "[The trip] was a vacation because I got to see a new place, but it was hard work."
Mr. and Mrs. Segal together traveled to Ireland on a journey for an experience of personal enrichment much unlike those of Mrs. Blackford and Ms. Jones. Mrs. Segal discussed that they discovered their shared ancestry in Ireland during their engagement and explained, "We thought it would be a really cool idea, now that we are creating our own, new family, to trace where our two families come from." Tracing their heritage, the two journeyed to Ireland and each of the counties in which their ancestors lived. Mrs. Segal described "the pace of life in Ireland," much different than the pace in America, people working fewer hours and life being less hectic, as one of the more memorable aspects of the trip. "[The culture] that is much more focused around family and friends and enjoying life and living life to its fullest" helped put things in perspective for Mr. and Mrs. Segal. They spent much of their time simply exploring the natural beauty of Ireland, hiking and walking through quaint Irish towns. Their experience in various counties throughout Ireland allowed the two to grow closer with each other and their families.
Even though its participants experience vastly different trips across the world, the Personal Enrichment Program provides a growth and development for all those accepted into it, making it a fantastic and deserving opportunity for the amazing teachers at Jesuit.