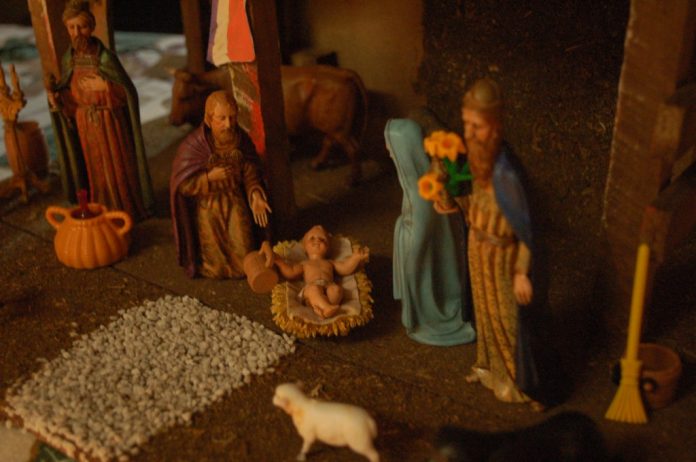 If you have walked past the Foreign Language commons during the past week, you will have seen the beautiful display the French Honors society set up to prepare the Jesuit campus for the Christmas season.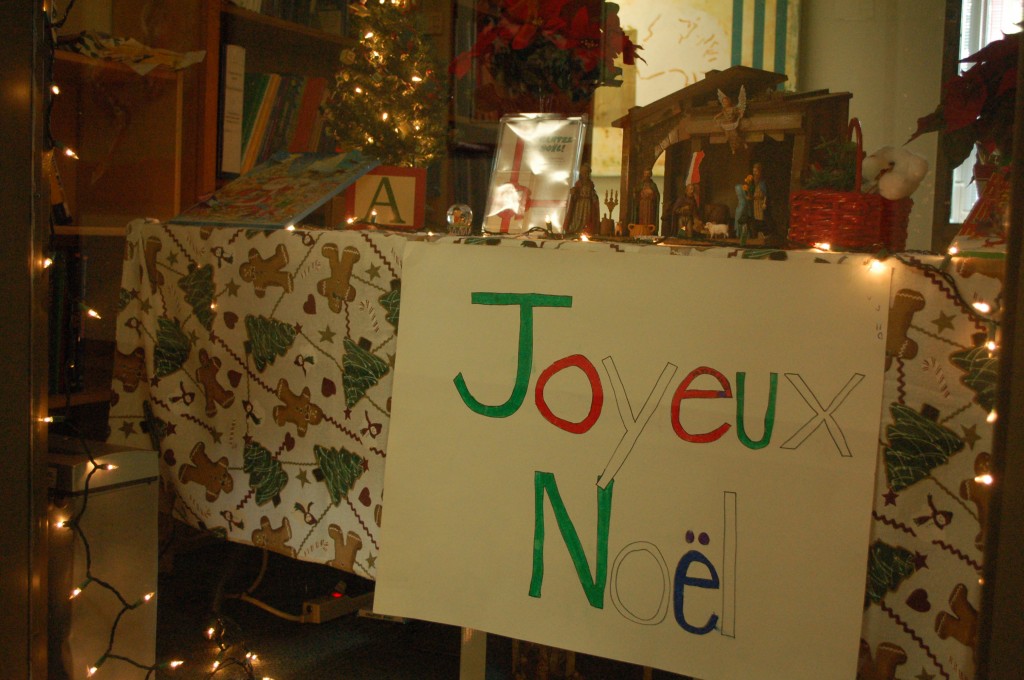 On the display are various symbols which represent traditional French Christmas traditions. The poinsettias are a worldwide symbol of Christmas. On the display is also a small nativity scene to remind the whole school that Christmas is not simply for presents and secular celebrations but also for a celebration of the birth of Jesus Christ. Christmas lights adorn the window to light up the Jesuit campus during this stressful time preparing for December assessments.
The Christmas calendar is a traditional French symbol of the weeks leading up to Christmas. French children can open a new box every day and be rewarded with a small piece of candy until Christmas when they receive larger presents. Also the French Christmas music playing on loop in the commons helps to cheer up the Foreign Language teachers and provides the student body with a fun way to relax.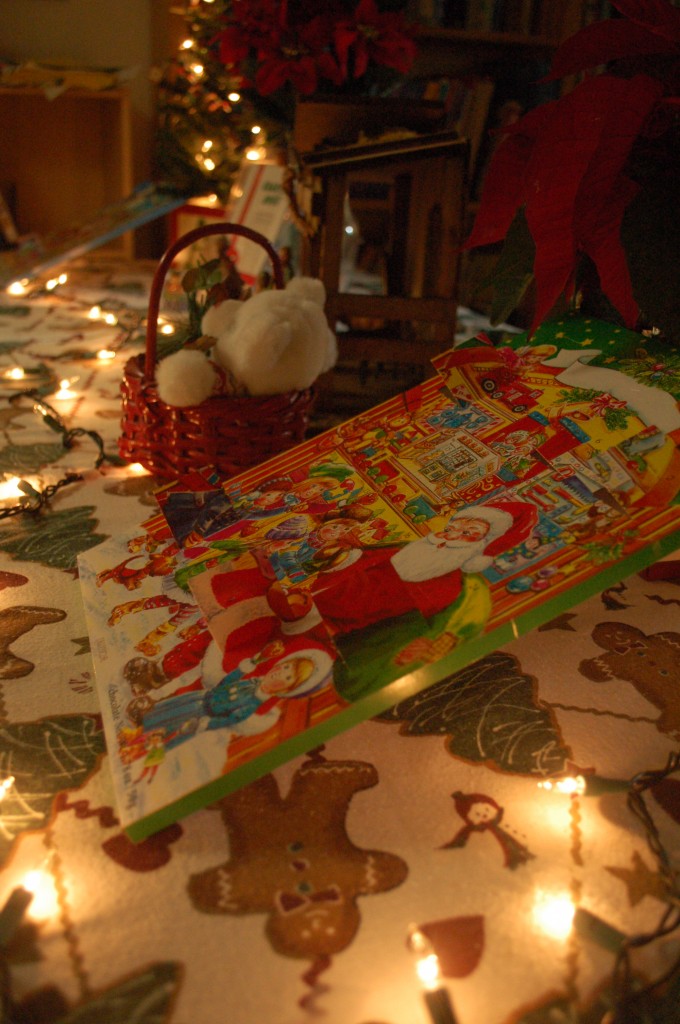 During set-up, Junior Akos Furton brought in another traditional symbol of the French Christmas celebration, Buche de Noel, translated as the Christmas Yule log, a sweet chocolaty treat consisting of rolled up dough with alternating layers of whipped cream topped with chocolate powder. According to Junior Alex Petsos, his favorite part of the exhibit is definitely the "calendars, because every morning I can come in and get a bit of chocolate." So next time you walk by the Foreign Language commons, stop by, listen to the Christmas music, and appreciate the hard work that the French Honors Society put into lightening the mood during the weeks leading up to Christmas.
Photography by Jack White '13