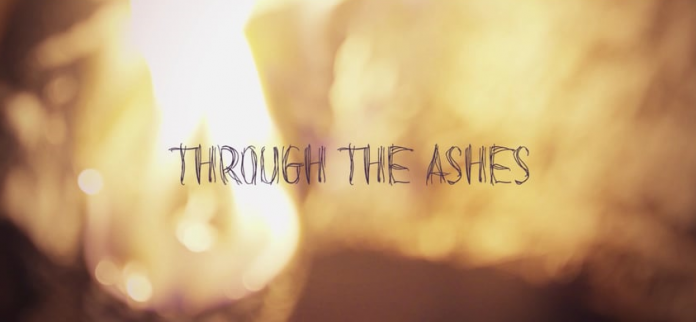 Stars light up the sky, but the trees cast darkness down on two friends. Softly, flies and bugs can be heard buzzing about the air, though not loudly enough to overshadow the hum of the night. A quiet campfire discussion in the ominous forest is followed by panic. This is Through the Ashes.
On October 23, 2016, it was announced that Through the Ashes, an original film directed by Jesuit's own Spencer Vilicic '17, won first place against multiple other high schools at the ESD Film Festival.
The victory turned out to be a pleasant surprise from director Vilicic, who said, "I was surprised and happy because I didn't know that the film was even in the Festival until the week of." His thoughts were echoed by the composer of the film's original soundtrack, Martin Flores '17: "I was really surprised… I had missed the text from Spencer." He continued, "I woke up the next day and Dr. Kirby had sent out an email about it." Vilicic explained that his goal with the film was "to create a story that confused the audience and had a circular feel to it." The captivating short film interests with it's dynamic setting and creative film making, leaving the viewer wondering what really happened.
When asked about the process of creating the film, Vilicic responded, "It's important to stay three steps ahead of everyone else if you're in charge, so I was always trying to think of what needed to happen or what we had to prevent from going wrong. This kept everyone working efficiently and the set safe." Overall, he spoke positively of both the film and the process.
I got the chance to interview Martin Flores, the film's score writer. Part of the interview is below.
Q: "How long did it take you to make the score for Through The Ashes?"
A: "It took about two months from when Spencer pitched the idea to me."
Q: "Did you enjoy making the score?"
A: "Oh yeah…I think that every person should have a hobby that that is significant to them… It is film scoring and music production for me."
The film was a big success in winning the ESD Film Festival, reflected not only in the amazing story but also among the names behind the camera. If you would like to watch the film click here or click the link at the top. The success of the film certainly reflects the creator's hard work, and The Roundup commends the men on a job well done.