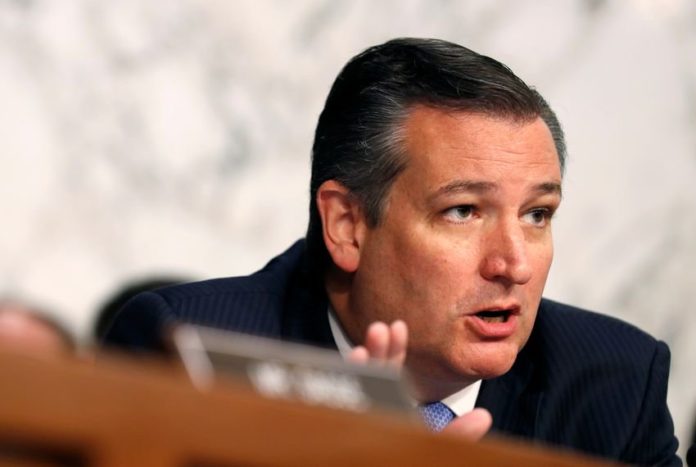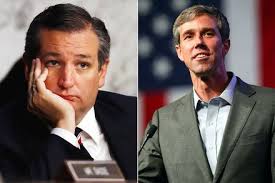 The 2018 midterms appear to be one of the most hotly contested in modern American history. With controversial (to say the least) President Trump firmly in the reigns of the Republican Party, the Democratic base appears poised to strike a major blow against him. Trump has alienated much of his own party, causing vaunted figures such as  Jeff Flake, Trey Gowdy, Paul Ryan, and others to not seek re-election even though they are still in their political primes. He can ill afford to see one of his close allies, Ted Cruz, lose in a Republican stronghold such as Texas, but Beto O'Rourke, a congressman from El Paso, is a credible threat to his reign. How did Cruz, once in a seemingly invincible spot as a Republican senator from Texas, get to the point where one bad day could lead to his premature departure from the halls of Congress?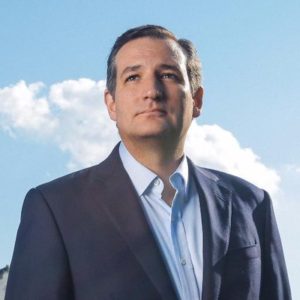 Mr. Cruz has been one of the most outspoken Republicans throughout his 6-year tenure in the Senate, most notably punctuated by his support of Congress's decision to shut down the government in 2013. He consistently agitated against then President Obama and helped block his various actions. His bombastic and argumentative style ticked off fellow Republicans and Democrats, but the base began to love him for his fiery temperament.
His rising profile in the Republican political sphere led him to run a presidential campaign in 2016, in which he was initially considered to be too radical. What he could not predict was that Donald Trump, a hitherto political meme, would annihilate the field and run away with the Republican nomination. Trump accused Cruz's father of murdering JFK, called his wife ugly, and nicknamed him "Lyin Ted." Cruz wound up a distant second at the convention and delivered an extremely tepid non-endorsement of Trump though he was the prime-time speaker. Their relation was icy at best, perhaps best characterized by this picture of Cruz making phone calls for the future president.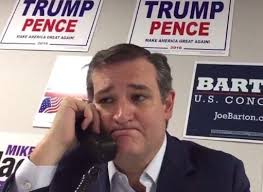 Today though, Mr. Cruz might be the most loyal Republican senator to the beleaguered President. In a state such as Texas, one might expect that to be boon, but with a qualified candidate such as O'Rourke, it may be the anchor that weighs down his political ship. Trump's tendencies to tweet controversial statements at all times of day have caused the entire Republican Party massive headaches. Ironically, Democratic operatives are utilizing an old Trump tweet from the primary to hit back at Cruz, and are putting it on a truck to advertise it across the state.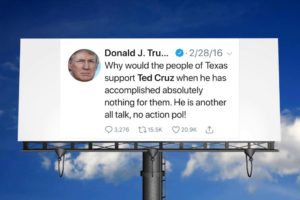 Mr. Trump's Russia investigation has also put Mr. Cruz in a precarious position, as the Democratic Texan base is predicted to show up in a way it never has to impeach the President.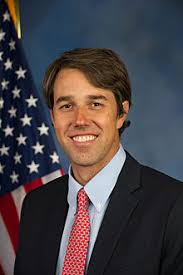 His opponent, Mr. O'Rourke, has reportedly scared the Cruz camp, and every new poll suggests that the gap is slimming daily. Five debates had been scheduled, but with O'Rourke apparently ducking the first one, it is unclear how many, if any, will take place between the two. While debating should be a strength of the former Harvard Law grad, he appeared nervous and out of control when juxtaposed with the bombastic Trump. If Mr. Cruz gets annihilated in the debates much as he did with Trump, then the election will be nearly lost. He has always been docked points for his lack of charisma and charm, which is exposed when his opponent's greatest strength is his personality. However, Mr. Cruz's command of knowledge and debate gave him a good showing against Vermont Senator Bernie Sanders in their 2017 debate on healthcare.
Mr. Cruz has a bevy of resources and political experience, so it is very possible that he can right his sails and cruise to victory. His presidential campaign from 2016 imparted valuable lessons, and most importantly, a rich PAC which can provide funds for advertisements.  For all the talk of demographics changing Texas, the state is fundamentally a Republican one, which may be the difference. With Governor Greg Abbott leading Lupe Valdez by roughly 13% points, the RNC will be focusing all of their firepower on holding off the surging O'Rourke. Other Republican officials can also make a case for their compatriot, and if they can drag out voters, Cruz may receive a bump. While it may not be the most ideal situation, the current senator is still favored to win. Though his lead is slight, it will probably prove enough to give him another 6 years in the Senate, much to the chagrin of his many opponents.