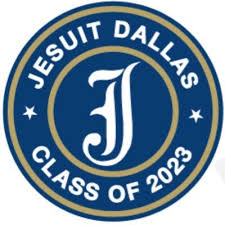 It's that time of year again. Freshman student council elections are on the horizon, and it's time to get to know the 2019-2020 candidates.
Candidate 1: Jose Alvarado

"The things I understand about the Student Council are that the council helps anyone in need of help that being students health, emotions, or with academics. Another thing that I understand with the council is that they come up with new ideas to help growth of the community and the brotherhood and plan community days. The other thing I understand is that the student council plans the important events like the homecoming, prom, and graduation. The last thing I understand for student council is that everybody as a team comes up with ideas to help the school and everyone helps each other to come up with new ideas and fixing or denying ideas that might not improve the school or community.
The ideas I can create if I had a better understanding of how the student council operates would be helpful. Although I am the type of person to make his own ideas , I passionately believe that everyone should contribute their own ideas to see what we can add to a plan to make it more  stable than before and that everyone contributes in and take away parts that might not help in a given situation. I could contribute to the student morale of my freshman class community and brotherhood, helping my companions, and trying to make our weaknesses into opportunities of continuous growth.The ideas that I can contribute to the council would help the community, and the highschool it self.
In my short experience and few chances that have presented themselves, I have responsibly taken each of the assigned duties and taken them with care. The participation of the Talented and Gifted program , in this program I had the chance to help other kids that had limitations in their abilities of learning. During my middle school years, I continued helping my peers and had the availability of representing my school in social events and academic events, during the social events, I participated in the "BE GOLDEN" event sponsored by the mayor of Dallas and the Diocese of Dallas.The activities indicated before had given me the chance to be able to establish  the opportunities of my growth and others.
In conclusion, I wish to have the opportunity to represent and serve my fellow freshman class. Firstly, there are many things that I understand of being part of the student council and I accept  those duties. Secondly, I am the person to let others have a say in the matter before I come to the best conclusion. Lastly, although I have not received many opportunities, I do love to help and lead others in the right directions. If I get voted for president I would lead us to finalize with success our high school year and carrying the principle "Men for Others" to a whole different level."
Candidate 2: Bo Jouette

"Over the years I have began to wonder what student council really meant. At first I believed it was just a popularity contest so that some people could show they were better than you, but last year I decided to run for student council at my old school. Over my time there I learned it wasn't just a popularity contest but that it was more about who knows what the kids at school want.
Last year was my first taste of student council and I loved it, it put me in a great leadership position, also this was new at my school so my team and I had to lay the groundwork, while it was hard and frustrating at some times because we really had no idea what we were doing, it was a great experience.
During this time my expectation of student council changed as well. I expected it to be light and fun but instead it was a little bit more on the tough side. I had to balance school, council and sports now, but it was all worth it because I got to give back to the school I loved and cared for and got to see it grow as a community as the older kids became friends with younger kids.
The last thing I need to talk about is the hardest and that is the changes I would make to Jesuit as a leader. I can't think of anything major off the top of my head, so maybe that is the answer. I would love to keep Jesuit as the warm and accepting place it was for me. I also would talk to kids and while accepting them to this great community I would listen to what they have to say."
Candidate 3: Neel Mathew

"Being on the student council would be a wonderful opportunity because of all the great things I could do for Jesuit listening to the needs of my classmates. Since being at Jesuit is about learning to serve others, I cannot think of a better way to learn how to do this than getting on student council.
Looking back at my experience serving on student council in middle school, I've gotten a small taste of what this feels like. From helping raise money for "Pennies from Heaven" to serving as a school mascot during open houses and pep rallies, I will never forget the experience. It helped me understand what it means to volunteer for things to help the school and others.
I hope to take this past experience and make it even greater during my time at Jesuit. Plus, I am confident that because I like making friends in all different types of groups and am comfortable talking to teachers and others at the school that I will be able to work with other members of the student council to achieve our goals.
One of the main things I would like to do when I'm on student council is figure out ways to get more people involved. I believe there are students at our school that might not volunteer for things because they worry about what others will think, or they feel like it will be a bunch of extra work. I want to see how we might be able to reach some of these students who are not as involved, so they can have the same positive experience as I am having at Jesuit. As an example, I could attend different club meetings and find volunteers for the different things student council is doing. In these same meetings I can also make sure students know about the kind of projects we are working on for the school. By including as many students as possible, we have a better chance of success since we are listening to each other more."
Candidate 4: Damon Menchaca

"One personal goal of mine is taking leadership to improve my school community, and be a role model towards my classmates. I believe Student Council can help me to be that role-model to my classmates daily, and can help me improve the Jesuit Community. My middle school (St. Thomas Aquinas) I participated in many school events at the school such as open houses, community services, and at masses through Student Council. I was elected as Student Council Vice President by my peers, and the administration at St. Thomas Aquinas because they believed that I could make a change. Running for Vice President was one of the best decisions I have ever made during my middle school career because it allowed to step outside of my comfort zone. I believe that through Jesuit Student Council that I can help improve upon the Class of 2023's struggles and downfalls.
Throughout my 8th grade year I was able to maintain a 97 grade average the whole year even though i was involved in many extracurriculars. I was involved in four different sports, national junior society, and lastly I had completed 75 hours of community service. One characteristic that I believe makes me capable of being a Student Council member is my organization skills. I am very good at planning and setting aside time for certain events and meetings. Another characteristic that I have obtained is leadership, and my old teachers would agree with me on this. I was a leader in and outside the classroom, whether it be on the court or during a class project."
Candidate 5: Tejas Murugesh
"I am aware that Student Council strives to make Jesuit a better place for everyone through various ways, including conducting events and ensuring that students are having a spectacular time. Student Council also gives students in all grades a chance at leadership. I believe I am a great candidate for Student Council, because I am kind, caring, and compassionate. I am a great communicator and think for the greater good for everyone. As a strong advocate of men for others, I seek to serve, so I may make my brothers' ideas and wishes come true. Additionally, I am also a Boy Scout and have served several leadership positions. Boy Scouts taught me an amazing form of leadership known as servant leadership. Servant leadership puts everyone else above themselves, and helps the community to grow and become better, instead of helping themselves first. I use servant leadership in all of the things I do, whether it may be group projects, planning for events, Scouts, school, and much more. Some ideas I plan on executing include putting a ping pong table, vending machines around the school, chocolate milk more often, and Apple Pay at the Ranger Connection. I will listen to the needs of my brothers, and address them so they may have their very best and most memorable time while at Jesuit.  In conclusion, I will strive to do my best to make Jesuit a stellar place for everyone as a family."
Candidate 6: John Rinsinger

"I was a member of student council for 3 years in middle school and I enjoyed making new friends while contributing and participating in class activities, such as the recycling team and winning the State Stock Market Game. I have participated in many sports and understand the meaning of working together to achieve goals.
At Jesuit, I see a great opportunity to not only make new friends but get involved in my class; my father, a Jesuit alumni, says being involved in my grade is the best way to go through Jesuit. My brother, a senior, also tells me that this is the perfect opportunity to show who I really am as a leader. I have only been at Jesuit for a short time, and it has already been really chaotic. I would like to help this class thrive to be respectful young adults that don't harm one another but build each other up.
Student council has always been super fun and important and I cannot wait to see what the Jesuit Student Council has to offer. A special part about Jesuit is that even though we all have our differences, we are part of one group and should be accepting of each other. I am well rounded and outgoing and would like to contribute to forming a close brotherhood for this grade as we become Men For Others."
Candidate 7: Louis Traister
"I understand that student council is the way a student body can bring change to the school. Those changes would come through suggestions of improvements or asking for funds for a club. Student council also plans and organizes events like homecoming, Ranger Day, and prom. Student council is also a way for each class to voice its own opinion on what they want from the school and what they need.
My ideas for student council would rely a lot of what the class of 2023 my freshman class tells me they may need for a better school experience. For student council I helped in a Make a Wish event and graduation. Those improvements could be as little as trying to get more chocolate milk at more breakfasts and lunches or as big as funds for a project or club. I feel as if any of my contributions would be very beneficial to this school and the community.
In the past I have been a leader in many ways. I participated in student council last year as a home-base representative. I was the captain of the Quiz Bowl team that reached nationals in Chicago. I an also a point guard for my AAU team meaning I know how to lead a team no matter what the subject matter. I have also participated in lots of service hours whether that be with my dad at Meals on Wheels, Making lunches with my mom and passing them out to the homeless, or helping at a farm that is designed to keep animals that help veterans with PTSD. For these reasons I feel that I'm very qualified to be a student council officer."
The freshman student council candidates will be holding a town hall meeting tomorrow after school in Hughes Hall to answer more questions posed by the student body. Elections will take place on _____. The candidate with the greatest number of votes will be named president, followed by vice president, and class representative.
Stay tuned to The Roundup for more Jesuit student council news!