Parents everywhere perhaps caution their kids from pursuing English degrees. Common criticisms include, "It's just not practical" or "It's a waste of money" or "It'll land you a job at the Wendy's down the street."
Jesuit alumnus Jeffrey Miller defies this perception. An English major himself, Miller recently won the $625,000 MacArthur 'Genius' Grant this past Wednesday, September 25, 2019.
About the MacArthur Fellows Program
Each year, the John D. and Catherine T. MacArthur Foundation awards between 20 and 30 individuals who have shown "extraordinary originality and dedication in their creative pursuits and a marked capacity for self direction" a grant of $625,000 paid in quarterly installments over five years.
At Jesuit
Miller entered Jesuit as a freshman in 1998. Playing basketball all four years, leading the senior retreat, performing in the school orchestra, starring as the lead in the musical How to Succeed in Business, Miller enjoyed an experience similar to many other Jesuit students. What separated Miller from his peers, however, was his passion for English.
Dr. Degen recalls an early impression of Miller, who asked him "Why didn't you include Tennyson's "Tiresias" in our poetry handbook?"
Degen remarked, "I just stared at him.  Maybe I really didn't hear him correctly, but what sixteen year old combs through the poetry manual and notices the absence of a rather unpopular nineteen century poem?  Since when are varsity basketball players reading Tennyson and Wilde in their spare time?"
Evidently Miller was reading the classics while winning the Davey O'Brien Award his senior year–a top scholar athlete in the DFW region.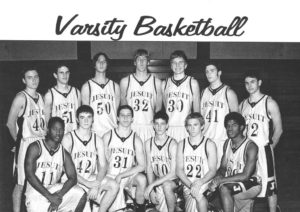 Beyond Jesuit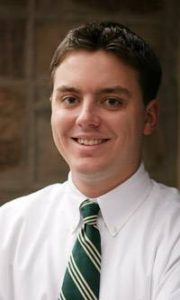 Miller's English zeal only flourished at Princeton University, where he graduated magna cum laude with an AB in English with a certificate in creative writing in 2006. He studied alongside novelists Edmund White, Chang-rae Lee, and Joyce Carol Oates, each of whom praised Miller's literary ingenuity. In an interview with Princeton News, White lauded Miller as "definitely in the top 2 percent of students I have taught over the years. He is a soft-spoken, thoughtful man of fine character. In class he was always responsive to other students' work and mostly supportive (except when criticism was more appropriate). Sometimes I felt he was co-teaching the class with me."
Lee similarly characterized Miller as an "impressive, multi-talented young man with a persistent and probing intellect, and possesses as well a deep artistic curiosity and wonderfully mature sense of enduring humanistic concerns like family, honor and love."
His literary brilliance paved the way for his selection as a Rhodes Scholar in 2005, a prestigious award that provides funding for two or three years of study at Oxford. Miller spent his first year at Oxford pursuing a master's degree in English Language and Literature (1550 to 1780), concentrating on the work of John Milton and other writers of the Restoration period. After earning a Masters with Distinction in 2007, he began working toward his doctorate in English Language and Literature, which he successfully completed in 2012.
Historic Discovery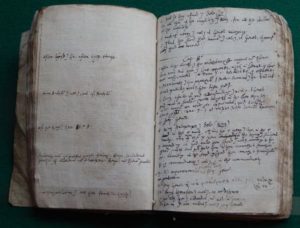 While doing research at Cambridge University Sidney Sussex College in 2015, Miller stumbled upon the earliest draft of the King James Bible, the most widely read work of English literature in history. Miller achieved international recognition for his discovery, experts commending his discovery as "perhaps the most significant archival find relating to the King James Bible in decades."
His discovery, along with his remarkable English background, merited Miller two fellowships from the National Endowment for the Humanities (NEH), financially supporting the study of his discovery and completion of a book-length critical edition of the early King James Bible.
Current Work
Miller currently works as an Associate Professor of English at Montclair State University, specializing "in the study of early modern literature, history, and theology, with a particular focus on the works of John Milton and his contemporaries. Other related concerns of [his] work include: literary theory, especially with respect to theories of formalism, historicism, and aestheticism; Genetic Criticism; early modern writing processes; the History of Reading; and the History of the Book." (Montclair State University)
He also nears completion of a monograph entitled "Signifying Shadows: Early Modern Typology, Milton, and the Writer's Mind at Work" and co-edits the "Table Talk" of John Selden (1584-1654), "one of the seventeenth century's most famous and enigmatic works, under contract with Oxford University Press." (Montclair State University)
And he's only 35 years old. Whatever groundbreaking discovery Miller's future beholds, his roots can always be traced back to Jesuit. Stay tuned to The Roundup for more Jesuit alumni profiles.