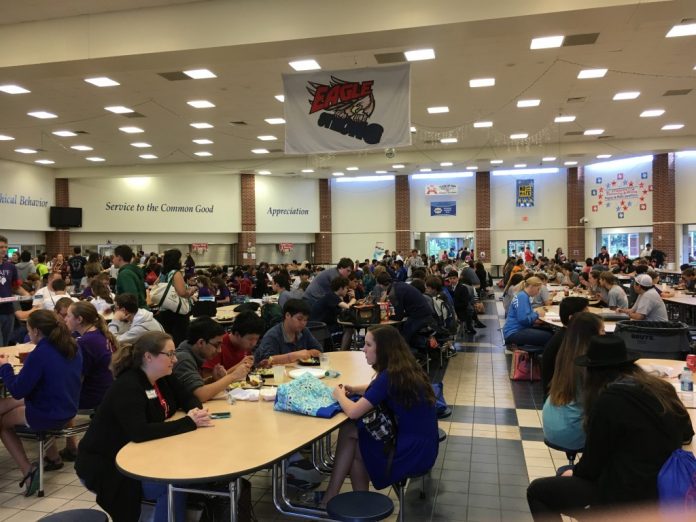 What comes to mind when you think of a Latin convention? Taped glasses? Pocket protectors? Or do you think of intense basketball competition or passionate political speeches? You might find that a convention like the one JCL recently attended defies your expectations.
44 members of Jesuit's Junior Classical League (JCL) trekked down to Humble, Texas where the awards they won were anything but. Among the victories at Atascocita High School were: an 8th place trophy in the Upper Division, 22 ribbons in total, and a Texas State Junior Classical League President nominee. "I think we had a pretty strong performance overall," said sophomore Jared Petroll. "It was very fun; we didn't just take tests." Indeed, JCL members played basketball, volleyball, frisbee, or just hung out.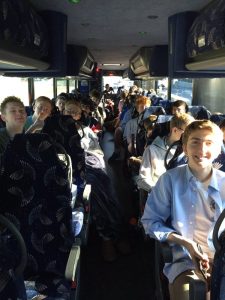 After leaving from Jesuit at 8:00 am on Friday, April 15th, the Latin students made it to Atascocita and immediately competed that evening. All the boys took the pentathlon test, which is composed of Latin or Greek language skills, mythology, history, culture, literature, and geography questions. Rutherford Allison '19 was the only Jesuit student to win first place on the test in his division, with many others taking second. (Your "place" depends on how many questions you answer correctly.)
Other competitions at the 2016 TSJCL convention included various categories of art and performance as well as a variety of academic tests. Sophomore Carson Ward's handmade Pegasus sculpture beat out other creations for first place, Gabriel Anguiano '18's research paper won him a first place ribbon, and sophomore Connor Thomas was on the winning Level II Open Certamen team. Certamen is a game much like quiz bowl except that questions only deal with Rome or Greece. A full list of ribbon winners from Jesuit can be found here.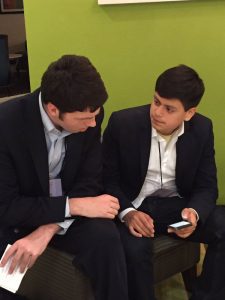 An important highlight of the convention was sophomore Giovanni Rivas' campaign for TSJCL President. Despite securing the nomination, Rivas faced a highly qualified opponent in Walton Schmidt. Having been an Area Chair on the TSJCL Board and Historian already, Schmidt came into the election with more experience than Rivas, who said, "I had to change my strategy." Rivas laughed, "I was rewriting my speech at 2 in the morning!" He also said that he had to take the "pathos" route and appeal to the feelings of the audience during his speech because Schmidt's record beat his own. "No matter what, Giovanni was always cool, calm, collected. He seemed better prepared than [Shmidt], but [Schmidt] beat him because of his qualifications," said Daniel Reed '18.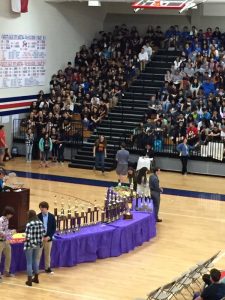 Rivas was not elected President, but he did run a good campaign. Fellow Jesuit students assisted him by persuading kids from other schools with cupcakes or telling everyone in line for food to "vote for Giovanni."
The next step for JCL is the national convention this summer in Indiana. The students who qualified for nationals based on their performance at state are all very excited for the opportunity.
Latin teachers and JCL moderators Mrs. Lisa Druebert and Mrs. Vanessa Jones would like to thank Mr. Andrew Dondis and Jonathan Harmon S.J., who helped chaperone at the 2-day event.