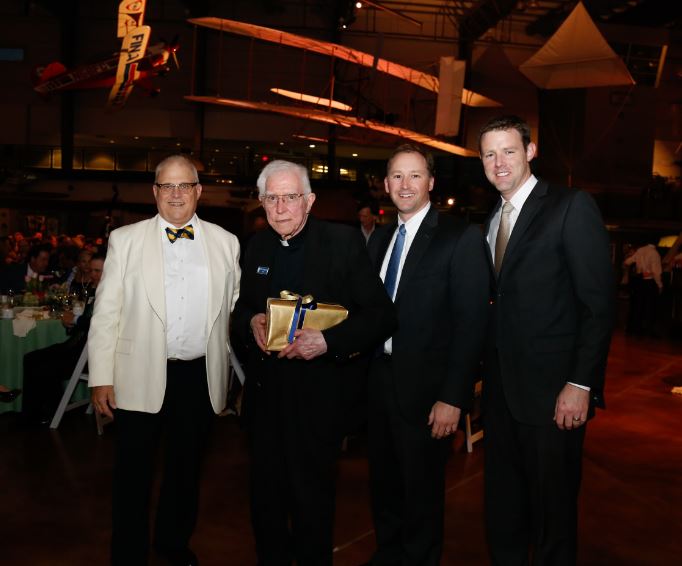 Jesuit's faculty is definitively one of the most crucial parts of Jesuit. The esteemed faculty is integral to the success of the school, which would certainly collapse without the remarkable efforts of teachers, coaches, and administrators.
To commend their hard work, Jesuit annually recognizes ten faculty members with ten different awards: the Jeremiah E. Lenihan Family Faculty Award, the Elaine Henrion Award, the Rev. Robert Tynan, S.J. Award, the Michael Grimshaw Family Award, the Cecil Green Award, the Audrey & James E. Jack Humanities Award, the Rev. Joseph Mulhern, S.J. Award, the Coach of the Year Award, the Rev. Patrick Koch, S.J. Award, and the Hal F. Tehan Award. The awards come from family endowments and foundations that have supported Jesuit throughout the years. The following ten deserving faculty members were recently commended with one of the ten honors.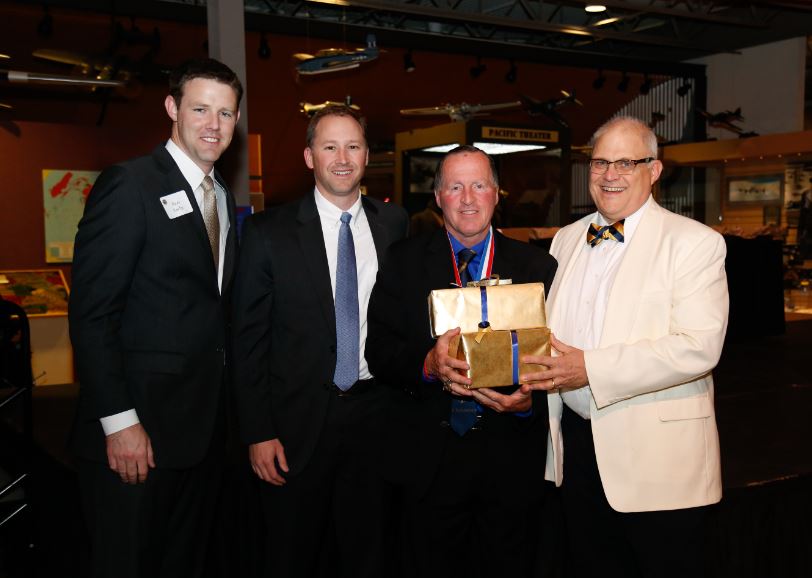 The first award, the Jeremiah E. Lenihan Family Faculty Award, is presented to the faculty member who embodies the cura personalis, care for the individual, in their work. The 2017 recipient of the award was Mr. Tim Murphy, a former Alumni Service Corps member and seventh year faculty member. Mr. Murphy has worked as a teacher, freshman counselor, and basketball coach and likes to "keep things conversational" with students. Mr. Murphy relished in receiving the award as he cherishes cura personalis as "something very special to [him], especially in counseling."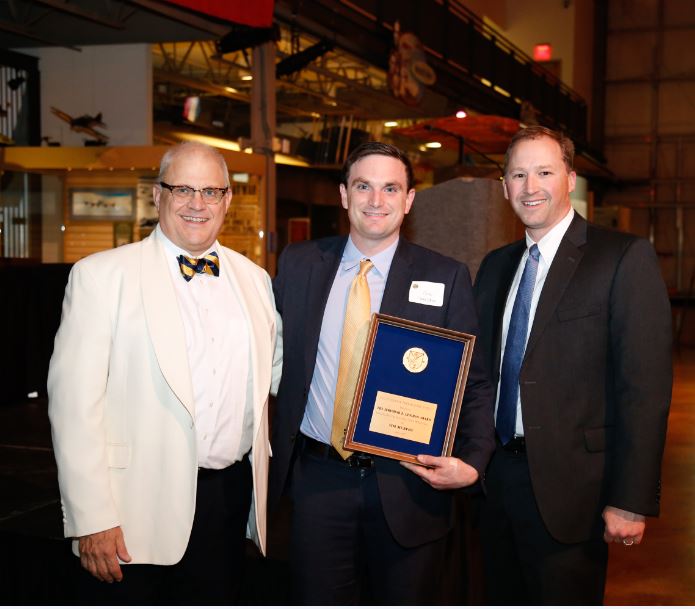 The Elaine Henrion Award, presented to Mr. Chris Knight, recognizes the faculty member who best animates Ignatian spirituality in their teaching by engaging students in ongoing learning of spirituality and faith. Mr. Knight, an English teacher heavily involved in Campus Ministry and candidate for the deaconate, tries to incorporate seeing God in all things as "more than just a phrase," rather instilling it as a lifestyle in his students. Beginning each class with prayer and weaving Scripture into literary discussion, Mr. Knight truly embraces Ignatian spirituality as a teacher.
The Rev. Robert Tynan, S.J. Award is presented to a faculty member who builds community and works cooperatively with colleagues and parents to achieve Jesuit's educational mission. This recognition was given to Mr. Tim Host, the current director of admissions and one of the freshman counselors. In his seventeenth year at Jesuit, Mr. Host has worked as an English teacher and senior counselor in addition to his current roles. Describing his own style as one of "collaboration with colleagues," Mr. Host bases his work in cooperation with and inspiration of others.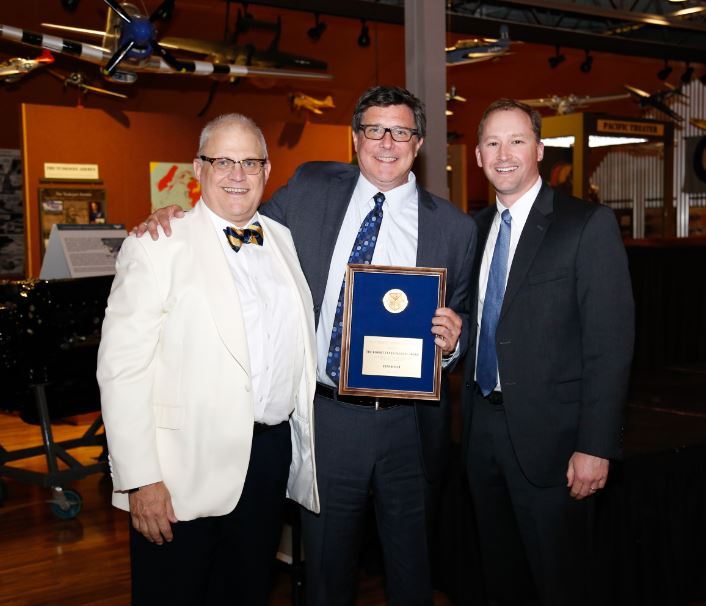 The fourth award, the Michael Grimshaw Family Award, recognizes an educator who fosters conditions of learning, action, reflection, and community well-being. The award was presented Chemistry and forensics teacher Mrs. Stephanie Boyle. As an educator in the science department, Mrs. Boyle hopes that her own "energy… gets [students] excited about the field of science" and creates an atmosphere of learning and discovery where her students can realize the far-reaching implications of science.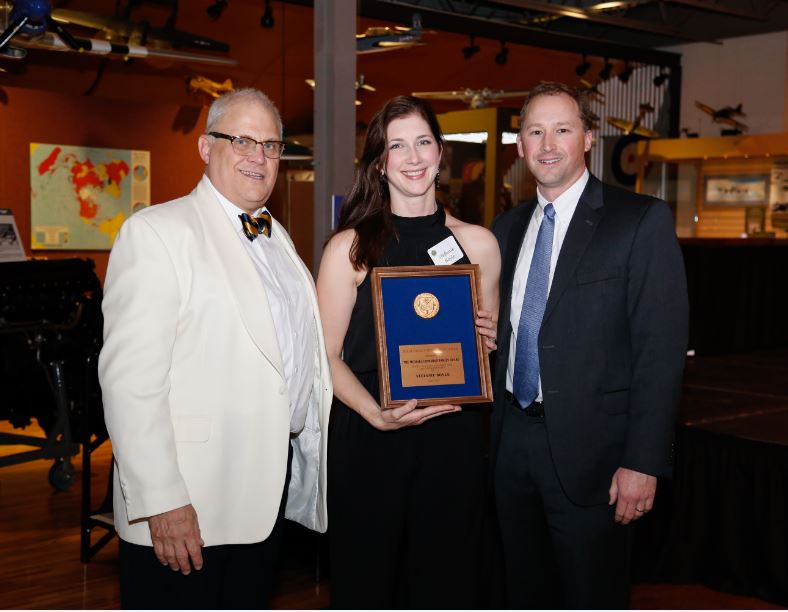 The Cecil Green Award is presented each year to a teacher who embraces development, feedback, and evaluation of programs in pursuit of the overall mission of Jesuit education. The recipient of this award was French teacher Mrs. Julie Richard. In her sixth year at Jesuit, Mrs. Richard teaches French 1, 2, 3, Honors 2, and Honors 3–nearly every level–and directs the annual French exchange program with students from Tolouse. Acting as a "teacher inside and outside the classroom," Mrs. Richard tries to "create an interactive environment for everyone" in class and attends many extracurricular activities to connect with students outside of school.
The Audrey & James E. Jack Humanities Award recognizes annually an educator who who works respectfully with colleagues and fosters an environment of collaboration and generosity. This award was merited by Mr. Joe Howard, a versatile instructor who teaches a variety of classes in the art department. Mr. Howard tries to incorporate "reflection… social justice, and political" issues in the art that his students produce with a goal to make art "accessible" to them. His teaching style encourages developing students' artistic sensibilities so that they can apply them outside of the classroom.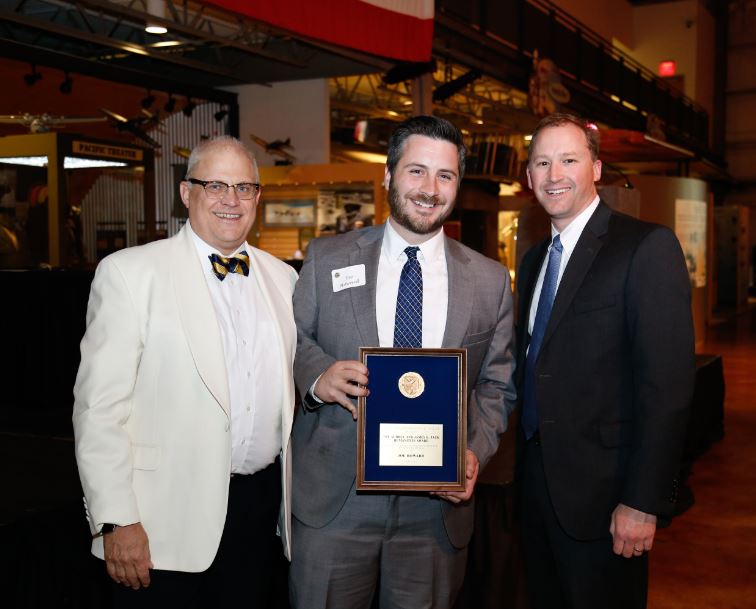 The seventh award, the Rev. Joseph Mulhern, S.J. Award, honors a faculty member whose availability and dedication work toward the Jesuit mission. Funded by the Don Hanratty Family, the award was given to Mr. John Skrhak. Mr. Skrhak has taught summer programming classes but works mainly in the IT department. As the assistant director of technology, Mr. Skrhak constantly ensures that Jesuit's technological colossus functions on a daily basis and describes himself as a "hustler" whose work ethic fits well in the Ignatian model of service. Mr. Skrhak's commitment to Jesuit and the community allows for the technology-dependent school to run smoothly.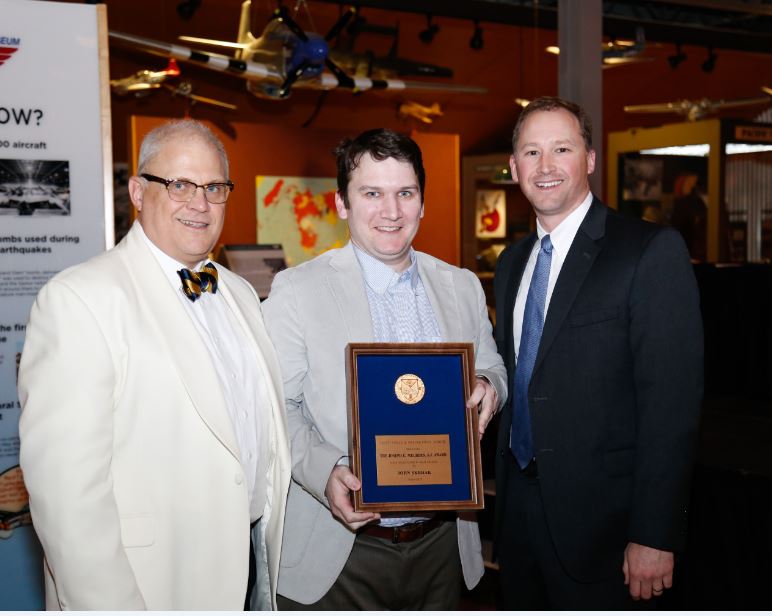 The recipient of the Coach of the Year Award, nominated by students, inspires students and strives to model Ignatian values outside the classroom. Thanks in large part to Jesuit students, Mr. Mike Grimes received this honor. In his fifth year as the freshman baseball coach, Coach Grimes tries to prepare his players mentally to "not be intimidated [and] embrace the challenges ahead of them" as they transition to the next level of competition. Coach Grimes encourages his players to grow on and off the field.
The Rev. Patrick Koch, S.J. Award recognizes the faculty member that personifies the Jesuit mission and embodies excellence. Funded by the Dr. and Mrs. J.D. O'Brien Endowment, the award was received by Mr. Peter Billingham. An institution at Jesuit, Mr. Billingham has worked as a technology director, a math teacher, and a club moderator for more than 35 years. Embracing Ignatian education, Mr. Billingham believes not "in teach[ing] the subject, [but] teach[ing] the student" and consistently forms favorable relationships with his students. A genuine love for math drove Mr. Billingham to step back into fully teaching Calculus and Honors Advanced Algebra 2, where he continues to positively form his students.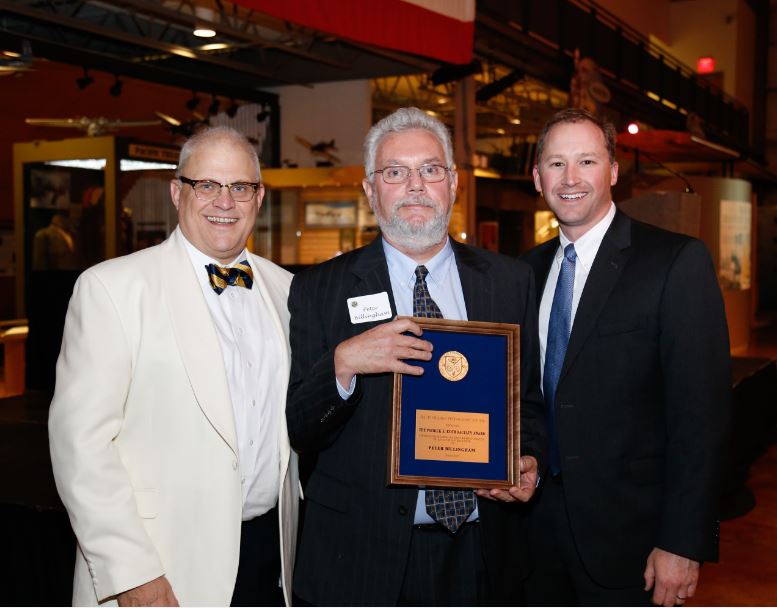 Finally, the Hal F. Tehan Family Award recognizes a faculty member who embodies the Ignatian Educator. This honor was bestowed upon physics teacher Mr. Max von Schlehenried.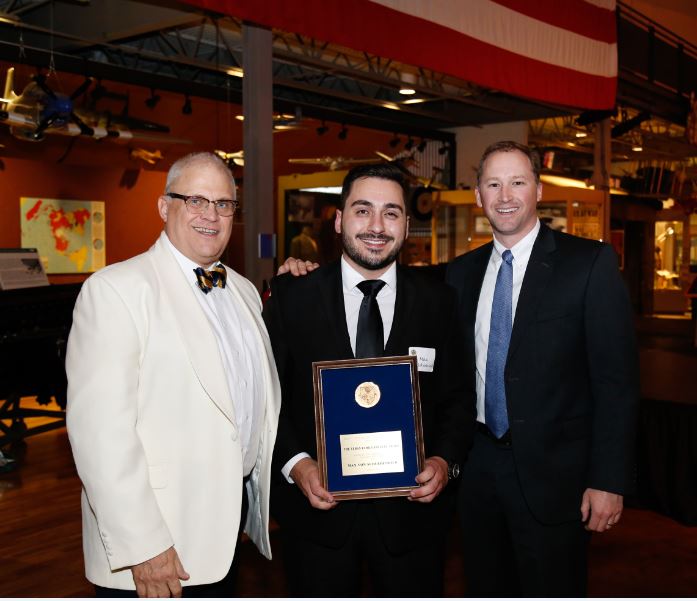 Commonly known in the halls of Jesuit as only Mr. Von, he cultivates an atmosphere of inquiry and investigation where students "can develop thinking skills of how to build a model" themselves rather than him simply telling them. Mr. Von's style of teaching encourages the student arrive at their own conclusion, which can be more helpful in the learning process.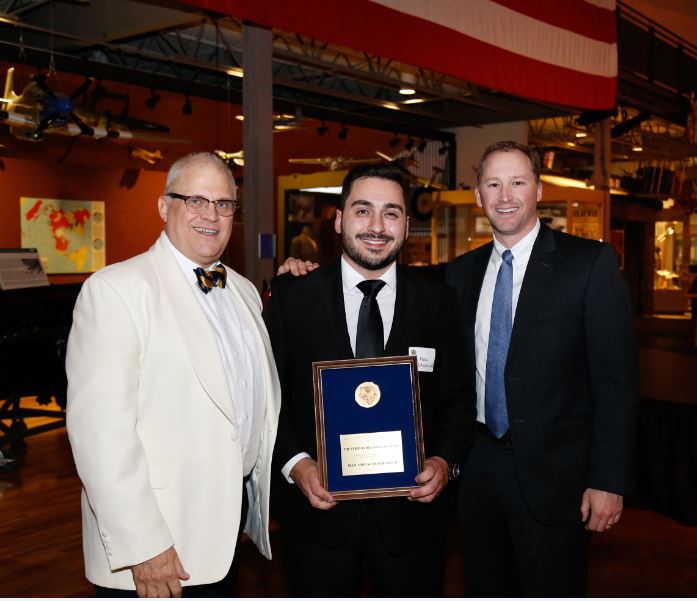 Congratulations to all the faculty and be sure to thank them for their hard work if you see them!