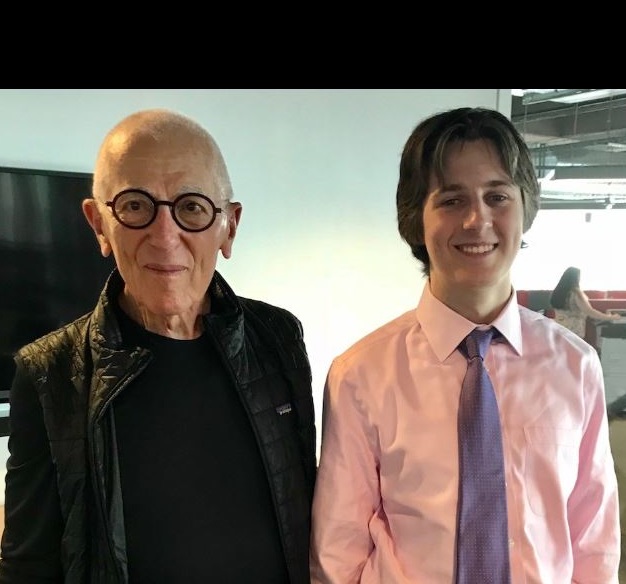 If I showed you a cartoon of cows holding signs that say "Eat Mor Chikin," what restaurant do you think about? Or if you heard the phrase "We'll leave the light on for you," what motel comes to mind? Have you ever stopped to wonder why you gravitate towards a particular product or service? We are all influenced by advertising. It permeates every aspect of our waking lives and is present everywhere: on YouTube, social media, radio, television, billboards, and even supermarket aisles.
Stan Richards is an icon in the modern day advertising world and some might consider a maverick. He's the founder of Dallas-based The Richards Group, the largest independent advertising agency in the country. And he plans to stay that way. I recently had the opportunity to sit down with the charismatic Richards, who at 86 continues to work full days and dream about advertising at night. He's deeply passionate about advertising, his company, and the dedicated employees who share his mission to be the best.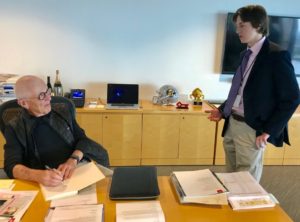 Mr. Richards signing his book "The Peaceable Kingdom."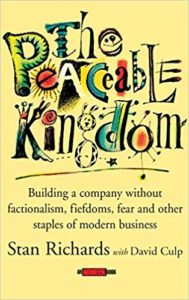 Early in your career, you drove from New York to Los Angeles for a new job with a brief stopover in Dallas. However, you remained here. What caused you to change plans and stay in Dallas?
It was a really interesting experience. I grew up in Florida, and I went to college in the Northeast. I was leaving New York with my heart set on going to LA to work for a design company. During my stopover in Dallas, I decided to try a couple of mock job interviews for practice. What I did not expect, however, was how kind and welcoming the people of Dallas are. People invited me over for dinner and invited me to go to church with them; it was really a form of Southern hospitality that made a deep impression on me. So I decided to stay.
Who were some of your mentors while growing up, and how did they influence you?
I only had one long-standing mentor. I was a basketball player in high school and college, and I greatly admired the iconic head coach of UCLA, John Wooden. They won 10 NCAA national basketball championships in a 12-year period. John Wooden didn't just turn out really good players, but really good men. While I never personally met him, he had a large impact on my life and the things I did.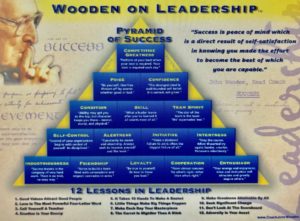 Could you tell me a little bit more about your personal life and interests?
My primary interest is my work. I love what I do, and thoroughly enjoy the people I work with. They're wonderful people, who care about their job and are passionate about their craft just as much as me. I'm doing what I love to do. I'd do it even if I wasn't being paid for it!
What makes a good advertisement pitch?
It takes a lot of work to make a certain brand seem appealing and interesting. It's best to think of something nobody's thought of before. There's a pretty simple process which I firmly believe in.  If the work is creative enough and people respond to it, then they'll do business with you.
If you didn't pursue a career in advertising, what career might you have chosen, and why?
Many years ago, I quit painting because I spent all my waking moments thinking about the advertising industry. If the advertising didn't work out for me, I probably would have gone on to be a singer, but that would have been a terrible mistake!
You're the largest independent advertising agency in the country. Why have your competitors joined larger advertising conglomerates, and why is remaining independent so important to you?
We've been quite an attractive acquisition target for other large agencies and companies. We've been offered lots and lots of money, but I don't care about that. What I care about is what we do here. I have the burden of the whole company looking over my shoulder. I can name 100 agencies that were bought out, but I can't name one that's gotten better. Since I know that agencies don't get better when they're bought, then why would I agree to be bought out?
Most students at Jesuit are quite familiar with our neighboring Chick-Fil-A, as the "go-to" restaurant near campus. What they probably don't know is The Richards Group created their hugely successful advertising billboard campaign: "Eat Mor Chikin". Can you elaborate on what it took to land that account, and how much of an impact it had on Chick-Fil-A?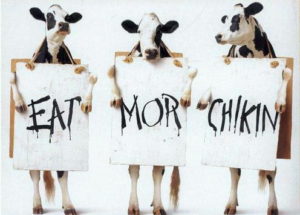 Chick-Fil-A interviewed us and wanted to see what ideas we might develop. I remember walking past the cubicle of a member of my creative team who had just doodled a cartoon on a small piece of paper of some three dimensional cows with the misspelled words "Eat Mor Chikin" (because cows can't spell!) I said, 'that's the basis for a major ad campaign!' The company had just moved from in-store malls to free-standing buildings.  At the time, Chick-Fil-A was so small, all they could afford was billboards. So that's where we started. We had to figure out what to put on a billboard that would be catchy and funny.
Do you foresee Amazon as competition for the advertising industry?
Amazon is competition for every retailer in America, however not as much for the advertising industry. One of our clients, Home Depot, constantly competes with Amazon. One of the questions I always asked Home Depot was, 'What's keeping you up at night?' The answer used to always be Lowe's — but more recently it's been Amazon.

What do you think advertising will look like in the future?
The advertising industry is always moving towards a more digital and technological base. Newspapers and magazines are especially having a hard time competing. I think the advertising industry will gravitate more towards streaming in the near future. Advertising isn't going to change, but the format and way it's delivered will change.
How do you get your message through all the other information we're constantly being bombarded with?
You have to be different. You have to find a way to target a specific audience and go against the flow. If you watched TV (and the commercials), and only one advertisement stood out to you, then that would be a successful advertisement.
How do you maintain an environment that fosters creativity ?
If I were a gallery painter, I would still get up at five in the morning and paint all day. The only limitation to creativity is fatigue. There are two main rules at the Richard's Group:
Get to work on time.

Keep track of your time on a timesheet every day.
What drives you to remain so passionate about advertising?
There's nothing that drives me, I just love what I do! I work with terrific people who work really hard and like what they're doing. I especially get a charge out of seeing what makes a compelling advertising campaign.
Can you tell me about any new ad campaigns that you're most excited about?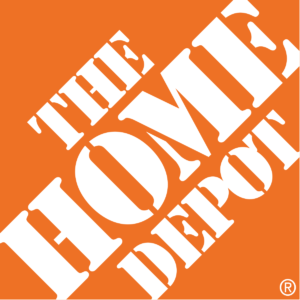 Right now most of our attention is convincing people that Home Depot isn't the same Home Depot they traditionally think about.  There's now a digital Home Depot in your smartphone.
What advice would you give to someone graduating from college or high school?
There are thousands of ways you can make a living, and you have to figure out the one you like most. But you have to try different things to gain experience. It can be a process of elimination until you gravitate towards something that resonates.
Does faith play a role in your life, and if so, could you elaborate?
I'm not a church-goer, but I'm a person of faith. I rely on my faith to help me make decisions.
What keeps you up at night?
Any number of things. I go to bed almost instantly, but then I wake up at night and everything that I have to do hits me.
What would you consider to be the greatest achievement and your legacy?
My greatest achievement is being a father to my two sons. Second to that is my company.