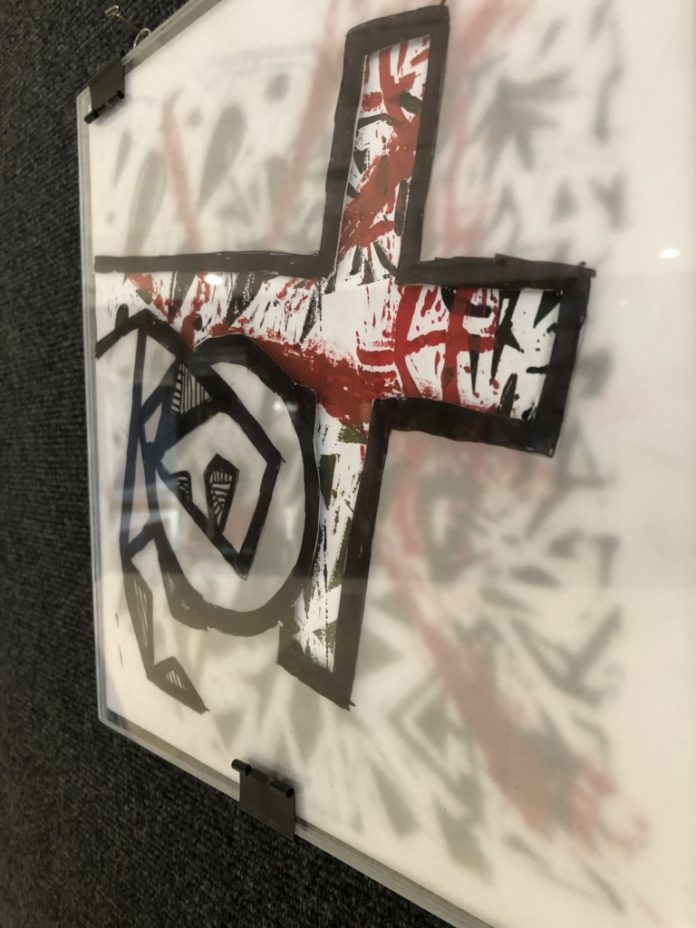 In preparation for Lent over the past couple of weeks, Mr. Williams and Mr. Howard's 2-D design class have been practicing block art and perfecting it to complete this project. This project consisted of students coming together and making artwork for all 14 stations of the cross.
This series of fourteen pictures or designs represent the successive incidents during Jesus' progress from his condemnation by Pilate to his crucifixion and burial. The first one being Jesus is condemned to death. Second, Jesus accepts the cross. Third, Jesus falls for the first time. Fourth, Jesus meets his Mother. Fifth, Simon of Cyrene helps Jesus to carry his cross. Sixth, Veronica wipes the face of Jesus. Seventh, Jesus falls the second time. Eighth, Jesus meets the women of Jerusalem. Ninth, Jesus falls a third time. Tenth, Jesus' clothes are taken away. Eleventh, Jesus is nailed to the cross. Twelfth, Jesus dies on the cross. Thirteenth, The body of Jesus is taken down from the cross. Fourteenth, Jesus is laid in the tomb.
The students from the 2-D design class worked very hard on these pieces and we greatly appreciate it, especially to Kamden Seely '22 and many other hard workers. Mr. Howard said "these students worked very hard to learn the block concept", the results were great and these pieces are phenomenal. Please go check out these awesome pieces in the Terry Center during Lent while they are still up.
Check back to the Roundup for more art news!