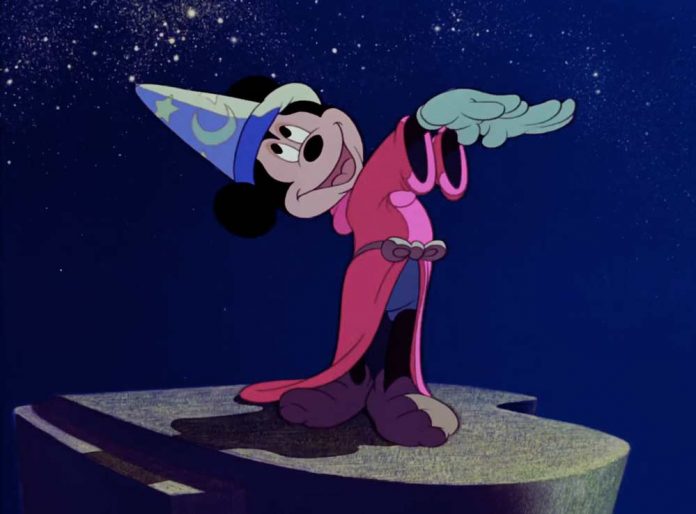 On Thursday March 23, 2017, The Jesuit Dallas Museum hosted its very first Disney-themed art exhibition, located in the traditional library. The exhibition includes art from classic Disney films such as Pinocchio, Peter Pan, and Snow White, all loaned from collector Barbara Hartger. The exhibition's opening night was a major success, catering to both adults who grew up watching the films as well as their children.
Hartger collects mainly Texas art, but has a rather impressive Disney collection, including concept drawings, production drawings, and cels, which are thin sheets of plastic material. Elizabeth Hunt Blanc, director of The Jesuit Dallas Museum, met Hartger through an organization known as Caseta, which is the Texas Art Collectors organization.
Hunt Blanc explained the art was different from anything Jesuit has ever had because it is "an opportunity for students to see work that is quite impossible to see anywhere else."
Plans for the exhibition began to unfold in May of 2016 as the board of the Jesuit Dallas Museum chose art pieces from Snow White (1937), Fantasia and Pinocchio (1940), Cinderella (1950), Peter Pan (1953), Sleeping Beauty (1959), and Jungle Book (1967).
"We also decided to feature some of the most important pieces in the front class cases," explained Hunt Blanc. The team was not only in charge of obtaining the art, but also making the hard decision of where to put it and how to make it most appealing to all age groups.
During its time at Jesuit, the art has been visited and seen by hundreds of people including friends of the loaner, senior citizen groups, students from neighboring schools, as well as Jesuit students. Hunt Blanc stated that the Jesuit Dallas Museum's committee "hopes to have many more people see the exhibition" before the exhibition ends on May 26, 2017. So if you haven't stopped by the exhibit to check out the Disney Art, head by before it's too late!