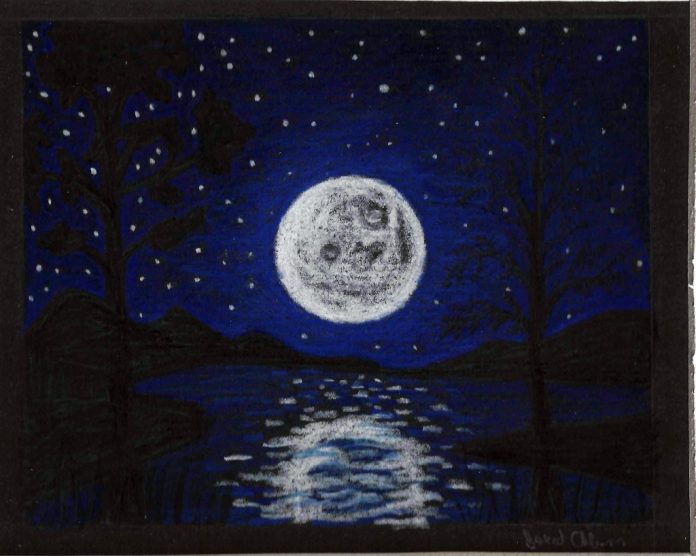 Since 2001, members of the Jesuit community have gathered together with the important goal of ensuring the immersion of the Jesuit students in the cultural aura of art. This gathering is called Artquest, and its mission is to raise money for the Jesuit Dallas Museum through the auctioning of paintings, jewelry, holiday decor as well as artistic items for the home.
All of the paintings are donated by various museum members, according to director Lynn Adamic. "The Museum has many generous benefactors and artists who support the Museum through their donations. These donations, as well as the money received from Artquest, go towards the Museum's operations and activities throughout the year, such as reframing pictures, covering expenses for classroom tours, and the Art League meeting which many guest artists attend." The highest selling piece at the auction this year was a line drawing of the Terry Center by Bill DeOre '65 and signed by the class of 2013.
The museum also encourages people to attend the events that have spawned from this auction. The Art Competition, which takes place in the spring, and the Juried Art Show, which occurs in the fall.
In the latest Art Competition, the winning piece, Untitled Pencil Sketch of the Moon at Night Reflecting on the Water by Jared Charlson '12 received the honor of the logo of the event and setting the theme for all of the paintings entered.
The Juried Art Show, which mainly consists of professional artists, had a winning piece by Gail Nogle titled Rustic Pillar at Old Red which was, as is customary of winning pieces of this show, entered into the Jesuit Dallas Museum and currently hangs in the main hallway near the administration office.
As a closing comment the Director of the Jesuit Dallas Museum, Lynn Adamic said "Michele Erturkuner, mother of Nick '12 and Zander '15, chaired the event.  She and her committee worked tirelessly to make this event a success and I would like to thank them for that. The committee and I would also like to thank everyone who supported the event through Underwriting, item donations, and attendance. We hope to see you all at our events and on our tours soon."
The Jesuit Dallas Museum also has a booth at the Jesuit Christmas Bazaar as well as many others which can be found at www.jesuitcp.org/museum.