Artist.  You can't spell artist without "i" and "start," appropriately so.  Physically starting the creative process of crafting art is the hardest part for an artist.  The vision. The preparation. The canvas.  These are all worthless without the first sketch, the first stroke, the first click, the starting points to creating masterpieces.  The only difference between a good artist and a great artist is the ability to answer the question; when will "i" "start?"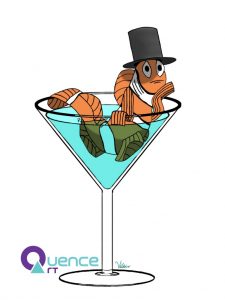 Art is everywhere in Jesuit.  Art lines the hallways, adorns the stain glass windows, and fills many cases throughout the school.  Jesuit is an art museum, open to curious critics looking to experience the beauty and craftsmanship of the pieces that cover the walls.  With this constant exposure to the majesty of the many masterpieces owned by the school, it's not surprising that many Jesuit students are gifted in creating and appreciating great works of craftsmanship.  The artists within Jesuit never go unnoticed because they are given the option, on multiple occasions, to display their own personal works.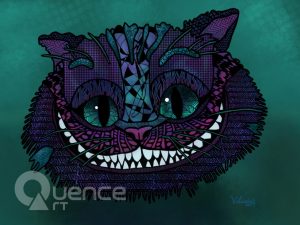 Now all of this talk about art may seem pretty one dimensional, but the depth involved in creating a true work of art is quite multifaceted.  The actual lengths to which artists will go to make wonderful works is only bound by their creativity and drive to express themselves.  A pronounced artist in the community, Spencer Vilicic '17, recounts his drive with, "So much of life is rigid and systematic. Being able to express ideas in a way that isn't controlled by anyone else is really liberating."  As a part of the Jesuit community, Spencer's skills manifest his unique individuality among his brothers.  Primarily through painting and drawing, Spencer's works have been on display multiple times inside and outside of Jesuit.  His work, although temporarily displayed at Jesuit and other venues, has contributed to the museum and the high artistic quality held in the pieces that hang in the school.  Through use of both the iPad and physical hard copies, Spencer's art can be observed in a convenient fashion, whether that be on the Internet or in the Terry Center.  This different approach to advertising only enhances the creative emotions of the the artist and the people influenced by his art.  Technology doesn't make the age-old problem of starting any easier though, but Spencer gets around this by thinking, "Whenever I start a piece, I always have an end goal in mind. A lot of artists will say that a piece is never finished, and while that is true, having a goal in mind helps to decide when to stop working. I can look back and criticize myself for what I could've done differently in a piece and fix it, but I think it's more constructive to keep creating."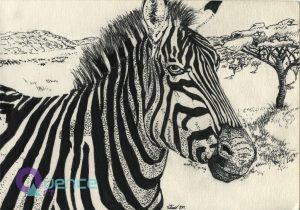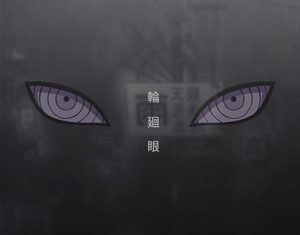 But, Spencer is not alone in his artistic endeavors.  Many other students have a true passion to create wonderful works, like Noah Jennings '17, who is also a bit unorthodox in his individual expression. Like Spencer, he uses the abilities of the iPad to create and show off his work.  Drawing a forest full of trees, with each tree detailed down to the smallest wrinkle in the bark, hump from a root, or branch for a leaf, or designing a scene from a popular anime series like Naruto, Noah produces a wide variety of art, most of it only viewable online.  In addition to his online art, Noah also made the Snapchat filters that are available when a person is on Jesuit's campus.  With this ever expanding online portfolio, Noah has a pretty substantial online presence in the surrounding Dallas art community.  Through the use of Twitter, Instagram, and an increasingly popular social art gallery/ community app called Behance, Noah can show off his product and connect with people who like and make similar works. His passion for art is very unique with him saying, "what drives me to continue to make art is that it never gets boring. There's always something new like a technique or a style that you can improve on.

It never ends so it's always interesting and cool to see how many styles you can master."  With his increasing digital collection of art growing, Noah has also started to market his products, working with production companies to print his work on t-shirts, hoodies, and other apparel.  Noah truly diversifies and unites the Jesuit community with his gifts to make masterful artwork.  Also, although it's early in the process, you might want to check out his stuff, it might just be the next big thing.  Social media and product information will be at the bottom.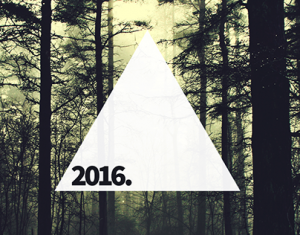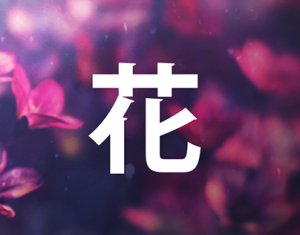 Last artist on the list this time, (but certainly no artist on the list is least) is Evan Hargrave '18.  Usually walking the line between school-appropriate hair and not, Evan probably has one of the longer hair cuts in the school, just as a point of reference.  You've probably seen him in the sophomore commons or in the band hall, as this guy is always doing something.  His line of work generally revolves around, but is not limited to, "2D art, mostly graphite or colored pencil," he remarked.  A truly independent artist, Evan draws when he can, making time for it after schoolwork, but also in the early hours of the morning.  Evan recounts his feelings about art, saying "My favorite thing about visual art is the process of creating. Even though it's hard to find time for it during the year, when you get into "the zone" and start creating a piece of art you enter a very peaceful zen-like state."  He also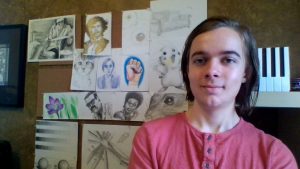 shares his real experience with drawing and his inspirations, noting, "Sometimes when I'm laying in bed at night or just sitting around, an idea might pop into my head, and then I think about it some more, and sometimes I end up drawing it. My inspiration for what I create is just all the different art that I see, of any medium."  With an inspiration in pretty anything, Evan also has some personal inspiration from "pop art, more so works like what Roy Lichtenstein or Andy Warhol did, but I also kinda like the weirdness of stuff like Rauschenberg," stated Evan.  He later continues with, "I also like the very clean graphite and prints of M. C. Escher which depict very surreal situations."  Explaing his own personal favorite, Evan shares, "My favorite style is probably the Roy Lichtenstein kind of Pop Art."  With approval and interest in this particular style, Evan suggests, "Look up "Weasels Ripped My Flesh" or "Roy Lichtenstein" to see what I'm talking about," showing his expertise as a true lover of art.  On top of making art, Evan has a passion for observing it and listening to it through music.  He counts this in, "I enjoy observing music. It is interesting to go to museums to see the art, and I pretty much like it all. I additionally like to look at the buildings themselves, as both my parents are architects and museums generally have really cool buildings."  This unique intellectual interest sets Evan apart from most artists.  His sporadic and sometimes random process of creating art diversifies and tests the boundaries of what he can and cannot do.  Influential in his contributions to the Jesuit community at least by his association with the school, I give you some of his wise words:  "Art is something that you get better at, as opposed to how lots of people say that a person is just talented at art. I think that while a person might have innately better motor skills [than another], the difference is that the aforementioned artist enjoys creating art, and thus gains experience."

Art is something that you don't know until see it, and artists are people that you won't know until you meet them, in person or through their works and creations.  There is an artist in every one of us, but you just have to decide, when will "i" "start?"
Links to online art:
Spencer's Links:
Twitter:
@_quence_art
Instagram:
https://t.co/neaHnx42lH