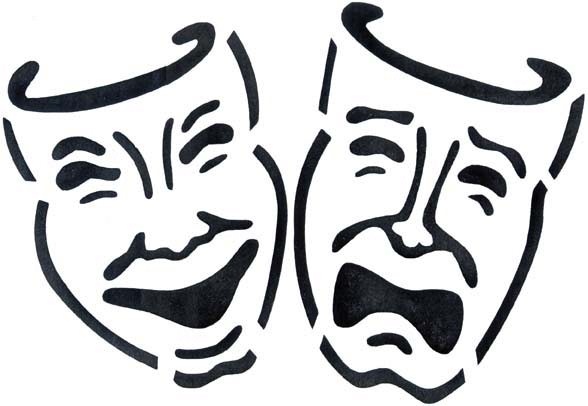 The fall drama at Jesuit is always an excellent pick, with this year's selection being no exception. Jesuit Theater will put on Tennessee Williams' A Streetcar Named Desire, an emotionally rigorous drama that touches on broad societal problems.
This drama, written in 1947 and set in 1920's New Orleans, presents the mental disintegration of a southern belle, Blanche, the victim of her own debauchery. The oft-melancholy play brings to light the harrowing issues of alcoholism, sexual abuse, and domestic dysfunction. Because of the subject matter, Jesuit Theater has teamed with the Diversity Program in the production, examining the intersection of sexism, violence, and moral decay in American culture.
"A Streetcar Named Desire is about realism," noted theater director David Myers.  "In order for this play to have its intended effect, the audience must believe that the emotions being displayed are real, coming from real people."
This play will have a very powerful effect on the audience due to its subject matter and realistic manner of execution.  Cultured theater aficionado Dr. Michael Degen believes that this play explores "the darkness of the human soul with visceral honesty."
Despite these mature themes and some coarse language, the show remains appropriate and engaging for all audiences.
The auditions for this drama, held August 31st, yielded a select group of students who will act in the play. This group of students includes actresses from W. T. White, Hockaday, and Ursuline, an impressive amount of school diversity that the theater program is happy to see.  Noah Barron '12, and Eric Bradley '13, got the role of the male lead Stanley in each cast.
Mr. Myers commented that both "gave compelling auditions with real emotional intensity" and "reflected the traits and mannerisms" in their auditions that the directors were looking for in the male lead.
Students selected for the play were divided into two casts, with Cast A composed mostly of students without scheduling issues and Cast B containing students with scheduling problems.
Cast A- Performances on Wednesday and Friday of production week–
Major:
Stanley — Noah Barron, '12
Blanche — Adrian Collins
Stella — Mary Frances Harris
Mitch — Shane McGoldrick, '13
Eunice — Sabrina Miranda
Minor Roles:
Steve — Kevin Kuhn, '12
Pablo — Matt Williams, '12
Newsboy — Andrew Corey, '14
Doctor — Ryan Diller, '13
Matron — Becca Byrne
Woman with flowers — Hannah Miller
Neighbor woman — McKenna Wierman
Cast B- Performances on Thursday and Saturday of production week —
Major Roles:
Stanley — Eric Bradley, '13
Blanche — Haleyna Kociuk-Garza
Stella — Macy Hernandez
Mitch — Forrest Smith, '12
Eunice — Natalia Gonzalez
Medium/Small Roles:
Steve — Michael Andro, '12
Pablo — Tyler Williams, '12
Newsboy — Brian Eisele, '14
Doctor — Alex Venegas, '13
Matron — Becca Byrne (same as Cast A)
Woman with flowers — Hannah Miller (same as Cast A)
Neighbor woman — McKenna Wierman (same as Cast A)
The performances of the play will take place on Wednesday through Saturday, November 9-12, at 5:00 p.m. Cast A will perform on Wednesday and Friday, while Cast B will perform on Thursday and Saturday. Tickets will be available at the door or online.
A Streetcar Named Desire isn't the only major event of the semester, however.  The winter Senior One Acts are preparing to set up shop, with auditions taking place Wednesday, September 21. These One Acts, 10 to 15 minute plays directed by Jesuit seniors, tap the creative skill of the seniors who direct them and of the Underclassmen who perform them. The One Acts will be performed from January 11-14, 2012.
Aside from the plays, the Theater program is involved in community service. Several seniors opted to join one of the two Jesuit Theater community service programs, the Jesuit Social Justice Drama Troupe and the Jesuit Theater Outreach Program, as a part of their senior community service.
The Jesuit Social Justice Drama Troupe is a collection of seniors who will perform on Wednesdays at 38 schools over the course of the year, using short plays to address problems young people face today, including negative pressure from the media and peers, teasing, and bullying. The troupe had its first day of preparation Wednesday the 7th of September, a first day that troupe member Michael Andro, '12, calls "very productive." The Drama Troupe grabbed a successful script from a past year's program and has been renovating it vigorously. "The level of cooperation is amazing," Andro notes, "I know we're going to have a lot to offer the schools we visit."
The Jesuit Theater Outreach Program is a program where Jesuit seniors help establish theater programs at four middle schools which do not have programs of their own. The Theater Outreach Program provides children the expertise of seniors like Omeed Azmoudeh in creating theater programs, which will perform One Acts at Jesuit for family and friends on December 2. Omeed notes that the biggest challenge of the Theater Outreach Program is introducing theater to kids who "haven't really been exposed to theater in their lives." However, he and the others know the great impact they will have on these schools for a long time by making the culture of theater "a part of the school's environment."
Jesuit Theater is up to great things, and I highly recommend bringing yourself and a friend to watch the performances this year.