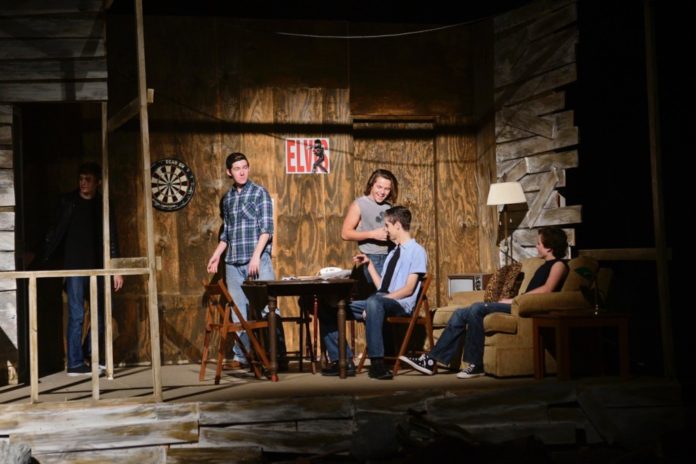 The theater goes from dark to dimly lit all while serene music plays in the background. Multiple characters, half with greased back hair, the other half wearing khakis and sweaters walk across the stage. Some do secret handshakes, others converse jovially. However, one thing can be agreed upon: this is the Jesuit Fall Theater Production.
In November on the weekends of the 4th-5th and 11th-12th the Jesuit Theater performed S. E. Hinton's coming of age novel, the Outsiders, a story about a young social outcast who takes on the world with his closest friends.
Luckily, I was fortunate enough to be able to ask a few of the cast members some questions about the play.
"It was a great experience. Getting to know the cast was awesome," said Rudder Allison '19, a newcomer to the Jesuit Theater. "This was my first performance and it was great being able to join the theater community and experience how open they were."
It is good to see new people join the cast group and how friendly Theater kids truly are.
While practicing for the play can be rigorous and time-consuming, it brings lots of excitement. Andrew Brannon '19 agreed, stating that "it was incredible. The cast had a lot of chemistry and made everything super fun."
In addition, I was able to witness the play on its second week myself. Personally, I can say that it was one of my favorite Jesuit productions to date.
I would highly recommend going to see the Jesuit Theater cast perform in the upcoming One Acts early next year. If you are also interested in trying out for the Jesuit Spring Production, go pass by the Theater Commons and talk to head director Mr. Acevedo to find out more!