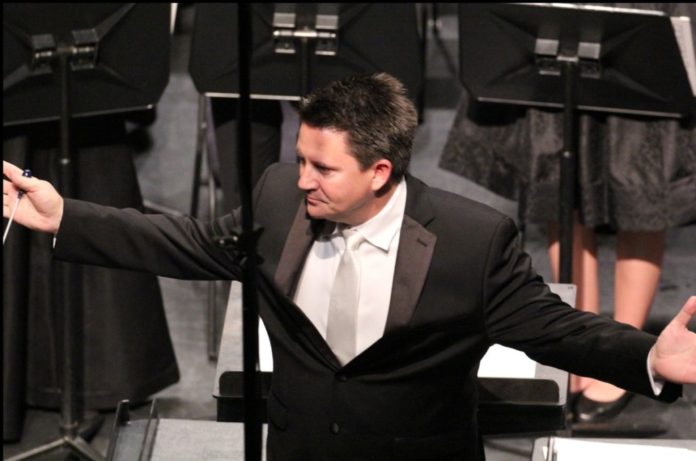 They spent countless late nights practicing, tirelessly perfecting their tone, pitch, rhythm, articulations. They worked and worked, and on January 27, it all came together. On January 27, six Jesuit students performed at the Eisemann center as part of TPSMEA's prestigious All-State Band.
November 27
Application deadline. Each student recorded and submitted the two-state etudes.
"I didn't feel too nervous because the audition wasn't live, just me competing against myself," said Noble Allen '19. "After recording, I didn't feel too good about what I had done, but everything turned out okay in the end."
January 5
Directors notified students of their acceptance and sent out the music. The selections for this year's concert included: Pegasus, Themes from Green Bushes, This Cruel Moon, Melodious Thunk, and Alleluja! Laudamus Te.
 January 25
The students and directors then packed their bags and headed over to the Eisemann Center in Richardson for the beginning of the All-State Convention.
"I was excited to be around people who all wanted to do well," Patrick Rodenbaugh '18 began. "It's hard, even in public school, to get a band full of people who all really care about what they're doing."
After meeting fellow band members from all over Texas, the students had chair tests, more auditions to decide rankings for each section.
Then the students received their chair placements and finally met the conductor, Mr Philip Clements, Director of Bands and Instrumental Activities at A&M Commerce, and began rehearsal.
Ben Miller '18 commented, "Clements was very smart and helped us play really well – I have noticed my tone improved dramatically as a result."
"Rehearsals were fast-paced, long, and difficult," explained Rodenbaugh. "I haven't ever experienced anything quite as difficult as this because JURB is a bit more relaxed because it feels like we have a long time to learn our music."
January 26
Rehearsal began bright and early the next morning, lasting until 5 p.m with an hour and a half for lunch. The Jesuit students and directors went all in, enjoying some calorie-filled Twisted Root burgers.
Rodenbaugh commented, "Twisted Root was really good, I got a burger with a fried egg on it, and it was delicious."
After the afternoon rehearsal, the students and directors went to Pin Stack in Allen to bowl. Mr. Donovan Putnam, band director and champion of the 2017 faculty bowling tournament, smoked everyone, beating 2nd place by over 50 points.
"I wouldn't say I'm a great bowler, but I am very competitive," Putnam said humbly. "Luck was with me that night!"
"I had no idea," Miller commented on Mr. Putnam's bowling skills. "It was impressive."
January 27
The band began the morning with two more rehearsals. By the afternoon of the concert, they had rehearsed over 16 hours.
"The workload was rough because we had to learn 5 songs and try to get them as close to perfect as we could, and in such a small amount of time," said Rodenbaugh.
The All-State Concert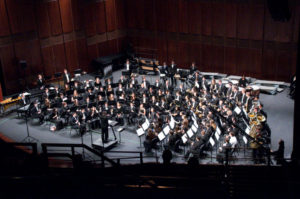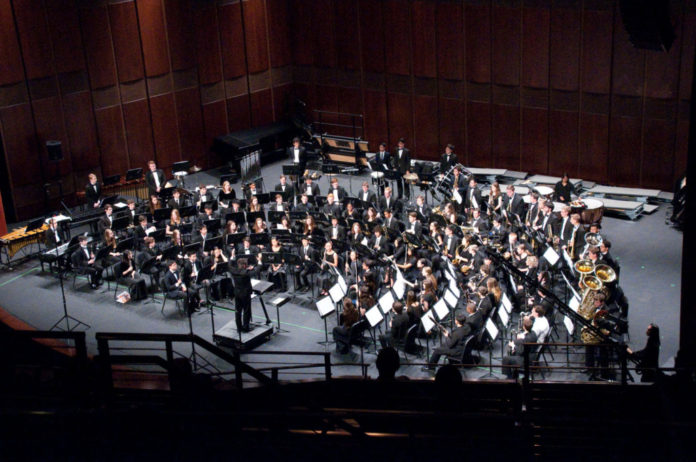 The free admission and wonderful performances from the Jazz Band, Band, Orchestra, and Choir attracted hundreds of spectators.
"We directors enjoy seeing our students experience music performance at the highest level possible," said Putnam. "Every student there worked extremely hard and got to see that hard work pay off. All of the music performances were amazing," he continued. "Jazz band, Concert Band, Orchestra, and Choir showcased the enormous talents of so many students from our Texas private school organizations."
"I think the concert went really well," Rodenbaugh said. "I loved performing in the concert hall. It was just such an amazing experience."
On February 24, these same students and others from the Jesuit-Ursuline Ranger Band will be performing at Greenhill for the All-Region concert. It's sure to be another excellent performance. You can contact 19370@jcpstudents.org for more information. Hope to see you there!