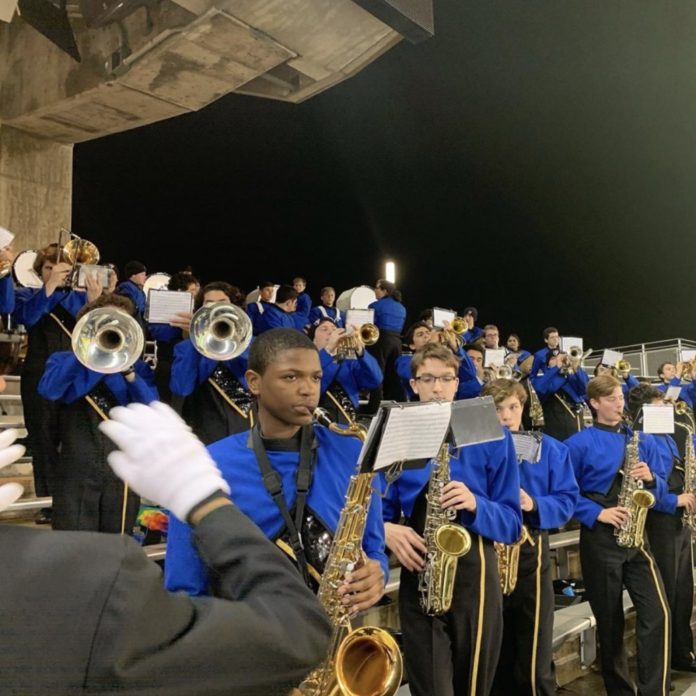 "Merry Christmas to all, and to all a good night" -Santa Claus
As Santa would say, "Christmas is just around the corner….."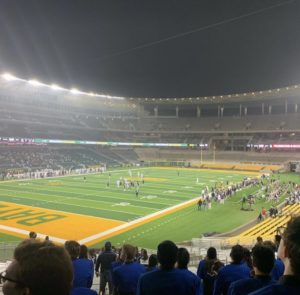 Football Season Ends?
Since the start of the season, many had been saying, "If only we make playoffs…." Look at the team now, challenging for the state title. Jesuit Ursuline Ranger Band (JURB) has been joyfully playing as a halftime performance during the whole football season, but now that Jesuit Football has advanced in the playoffs they have traveled alongside the football team to wherever their games will be. In addition to playing at the games, many don't realize all the work that goes into it. The band has been practicing every morning for the past couple of months, rain or shine.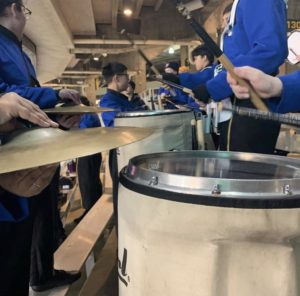 So What's Band Doing After Football Season?
Jesuit Ursuline Ranger Band plans on hosting and performing at their Christmas Concert at the Terry Center from 7:00 pm – 8:30 pm on Tuesday, December 10, and they will also play their Sounds of the Season Christmas Concert at Ursuline Academy on Sunday, December 15 from 4:30 pm – 6:00 pm. They encourage all to come out, see, and listen to Christmas classics with your family and friends.
Some of these Christmas Classics will include:
The Polar Express
Christmas pop sing along
Nutcracker Suite

Celtic Carol
Sleigh ride
Insight from a Band Member: Kevin Utz '21
What has been your best experience while playing your instrument?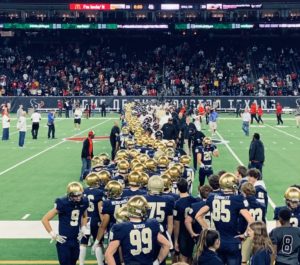 "My best experience has either been this year's playoffs as Jesuit has gone this far. It's been really exciting to play at those games, especially at Baylor stadium. Our goal is to always play loudly and to help rile up all the students in the student section. Another great experience would be jazz solos, as I am part of the Jazz band, which was created by a few of my friends created last year. This has been really fun through each solo I perform to get better and better, as a whole."
How much work is band, really?
"Band is actually a lot of work, as you have to stay focused throughout the entire song. For example, there are different time signatures such as '4/4' which is '1-2-3-4,' or more difficult ones such as '6/8,' and then cut-time which is really fast. So, if you lose focus even for a second, you can get easily lost, and it'll be hard to recover. Also, for trumpet
getting enough air to hit the perfect note is extremely hard, and if you don't get the right amount of air, you squeak!"
What's the most special thing for you about your experience in the band?
"The most special thing is seeing all the amount of work you put into your music, and you tend to get greater satisfaction out of it. The more scales you do, the crazier good solos you can do, especially in the jazz band. It's been worthwhile in the end."
Stay tuned to The Roundup for more coverage of Jesuit Ursuline Ranger Band's Christmas performance and their journey in general!