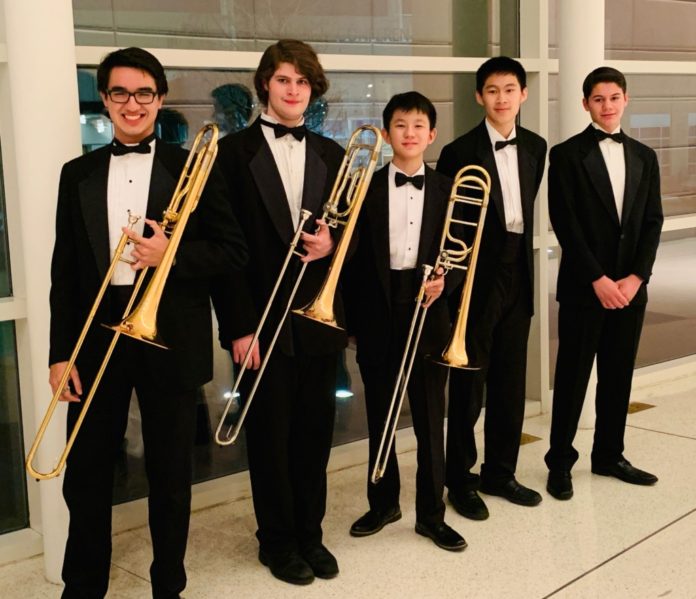 A low, rolling thunder and a rich, warm melody flow through the air. The All-State Concert Band enthralls its audience with its intricate performance. The band features a myriad of captivating and complex pieces from various diverse genres.
The Performance
The 2020 All-State Concert Band performed on Saturday, January 25 at the Charles W. Eisemann Center for Performing Arts. Texas Private School Music Educators Association (TPSMEA) hosted the event. Jesuit musicians participating in the All-State Concert Band included Ricky Ponte '20, Adam McCutcheon '21, Derek Zhang '22, Joshua Lim '23, and Michael Gradishur '23.
Auditions
Auditions for the 2020 TPSMEA All-State Concert Band began in late 2019. Students from all over the state competed for a limited number of coveted spots. Competitors received challenging pieces to practice, record, and submit for their audition. The Jesuit musicians dedicated many hours to prepare for their audition. The individuals selected for the All-State Concert Band would commit three days to practice brand new and intricate pieces. A  renowned conductor curated the pieces. The selected would perform the selections at the Eisemann Center.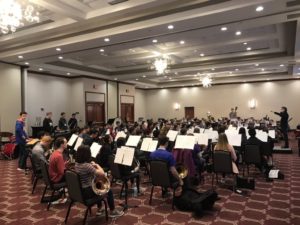 The Preparation
Practices for the concert began on Thursday, January 23. Students checked into the Renaissance Hotel located directly across from the Eisemann Center. In all, the musicians spent over 14 hours to learn and practice the new music selections.
"While the rehearsals that we had were very long and sometimes tiring, they were super fun and fulfilling to be a part of," said Ricky Ponte '20. Adam McCutcheon '21 agreed "The practice sessions were a great experience, being surrounded by so many amazing musicians from across the state. Because of this rewarding practice, the concert went really well, and I am grateful to have been a part of such a great performance."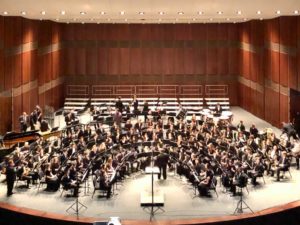 Music pieces performed by the All-State Concert Band included "Impulse Engine," "Three Songs of Bengal," "Sweet Chariot," "The Spellbook," and the "William Byrd Suite," each with its tone and history. The diverse music selections ranged from a modernized interpretation of an African American spiritual to English Renaissance music initially written in the 16th and 17th centuries.
Conclusion
The experience would not have been possible without the guidance and direction of Band Directors Donovan Putnam and Zane Crownover, who also chaperoned and volunteered at the All-State Concert.
For more coverage on Jesuit Band stay tuned to The Roundup for more!