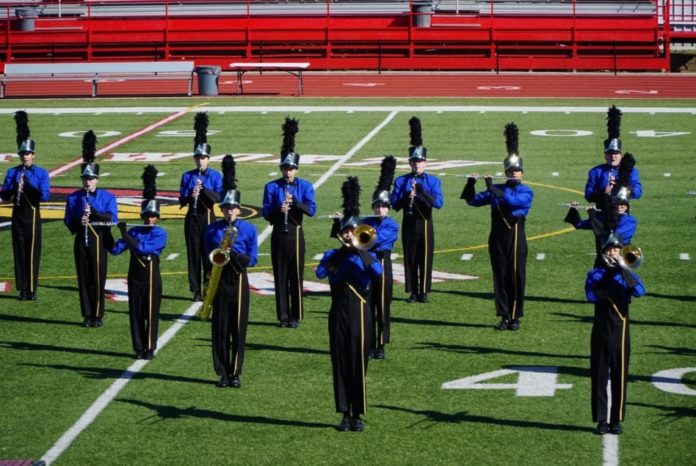 Eyes filled with determination, the Jesuit Ursuline Ranger Band (JURB) took the field by storm, the soldiers marching into the stadium as they dazzled the judges with the resounding echo of rich, melodious music.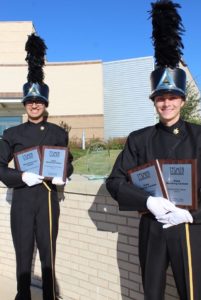 JURB delivered a powerful performance at the 2019 TPSMEA (Texas Private School Music Educators Association) State Marching Contest on October 26, 2019. The band presented its show "Legends of Song," which included music selections from Billy Joel and Elton John. Judges awarded JURB straight superior ratings. In addition to receiving Superior Marching Band and Superior Drum Line ratings (the equivalent to a perfect score), the band earned other honorable accolades, specifically, the Outstanding Winds and Outstanding Drum Majors awards.
Preparation for the 2019 TPSMEA Marching Contest began this summer. The band attended day-long practices in August before school started, working hard to learn and perfect both the music selections and marching routines. After the school year started, the dedicated members continued to practice in the early morning hours and performed during halftime shows at Jesuit football games – rain or shine. The band's hard work and dedication was acknowledged by the judges.
Band President Trevlan MacGregor '20, when asked about how well he felt that band was prepared for the competition, stated, "I know I felt prepared and that came from seeing the preparation of everyone else. I'm proud to see how far all of the band has come since those days in August. We received superior scores which I think reflects the hard work we've put in these months."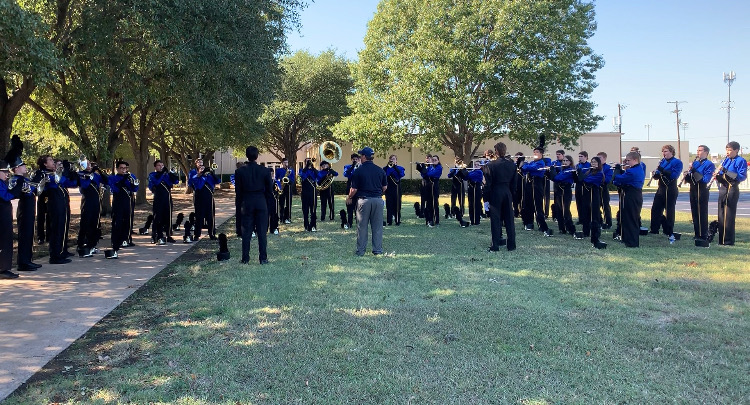 Low Brass Section Leader Sean Myrick '20 commented on the show's success. He said, "I was extremely proud of the entire band. It was very satisfying to know that all of our hard work had paid off. If you would have told me in August that we were going to receive a superior rating at contest, I would have been more than skeptical. I am especially proud of our new members. They put in a lot of effort this year."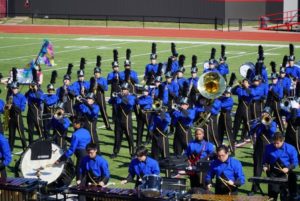 Sophomore Representative Thomas Gasper '22 echoed similar sentiments, stating "I think the band did a fantastic job. Everyone showed up to TPSMEA and put their best foot forward (pun intended) by marching the show the best we ever have. I believe our senior class was a huge asset to us this year as they spent time working with the younger students to help us become better musicians."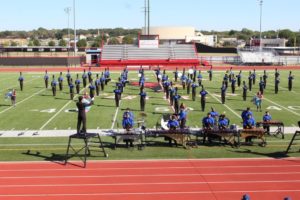 This year TPSMEA offered several additional awards, recognizing specific sections of each band for its performance. JURB won the Outstanding Winds and Outstanding Drum Majors awards for the district. In response to winning the Outstanding Winds award, Brass Captain Ben Rodenbaugh '20 stated, "I believe it was an award well earned. The Winds section put in a lot of hard work since August, and I couldn't be more proud of this group."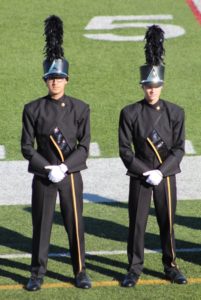 The Outstanding Drum Majors award was rightfully earned by Ricky Ponte '20 and Dan O'Brien. '20 "I was proud of the work that Dan and I had done," said Ricky. "I was glad that the effort we put in was noticeable to the judges. I also was proud of the band for working extremely diligently and coming together to perform excellently at the competition and am excited for the rest of the year with them."
JURB would like to thank Directors Donovan Putnam, Zane Crownover, and Jane Chambers, as well as the other band officers for their direction and guidance this year.
Title photo taken by Kelly Martin
Stay tuned to The Roundup for more JURB News!