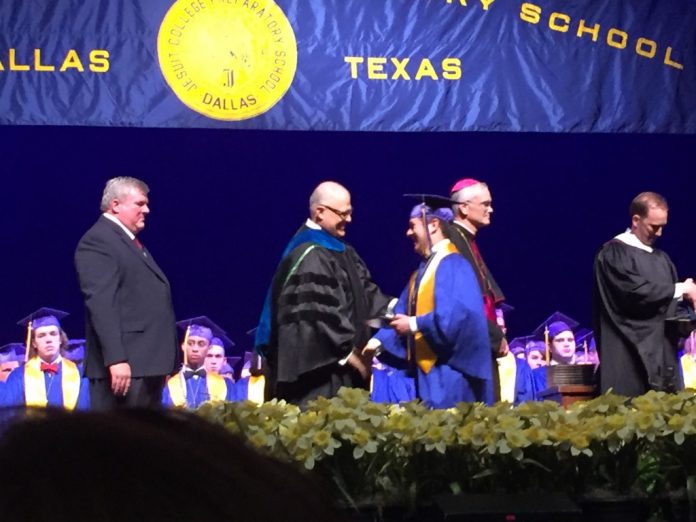 To you, the reader of The Roundup,
I've read the 'farewell addresses' from past Editors-in-Chief, former leaders of The Roundup that formed this newspaper into what it is today. These were leaders that I admired since they pioneered a fully-digital newspaper at Jesuit, an intrepid foundation that in turn gave me the experience of being Editor-in-Chief. After four amazing years of being in the paper, it is now my turn to bid my own farewell.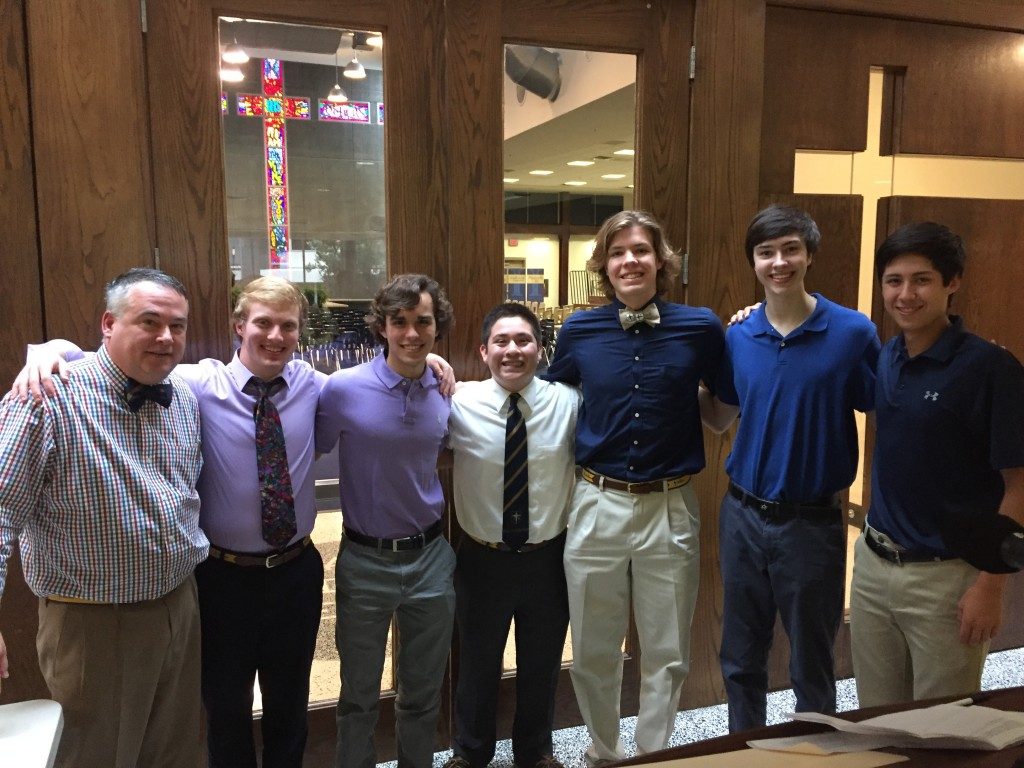 If you told me that I'd be Editor-in-Chief of my high school newspaper as a freshman, I wouldn't have believed you. However, in the heat of interview day in January of 2013, I checked the box on the interest form: "Newspaper." In the fall after being cut from the baseball team and losing a student council election in the primary, I wanted to hone my writing skills some way, and that way was The Roundup. I quickly enveloped myself within the paper, writing articles ranging from music reviews to profile pieces and news pieces. I dove right in and never resurfaced.
About 52 pieces later, I can safely say that The Roundup helped me represent Jesuit well—a task not hard to do with the wealth of people that make this community great. Some memorable moments from this year were interviewing the late Fr. Edwards, profiling Distinguished Alumnus Tom Melsheimer, writing about Jacob Palisch and his successes, and interviewing Coach Mattacchione on his departure from Jesuit. These are all examples of Jesuit's mission manifesting in key members of our community, and it was a privilege to tell these stories.
Of course, our year wouldn't be possible without the support of many people who work behind the scenes, often without recognition.
First, I owe my thanks to Will Aberger. Will and I went to middle school together, but, quite improbably, we found ourselves neck deep in the newspaper together. Will has shown me simplicity; I often overthink things or look over a simple solution, but Will was always the voice of reason. I could always look for his honest opinion on decisions and diligence in executing any task. Will is somebody who will forever stick out in my brain when I think of Jesuit, and he will do extraordinary things.
Second, thanks to Mr. Nava who works behind the scenes to bring the website to life. Without him, the site would not have been named a finalist in The Dallas Morning News High School Journalism Day this year. Thank you to Mr. Asche as well for keeping up with the newspaper as a moderator.
I owe a big thank you to Dr. Degen, the person who works incessantly to make the paper work 7 days a week and produce quality content. Degen intimately understands the mission of the paper, but more importantly, he is able to pass that vision on to the students. Moreover, these lessons of service and humility aren't exclusive to the paper; they can carry on into the real world.
Finally, thanks to you, the reader. I can look at a statistic on WordPress or at the 'eyeball' above any article and see the view count, but that doesn't seem to fully capture what our readership means to us. Whether you're a student, teacher, faculty, administrator, parent, alumnus, Jesuit fan or someone who checks up on Jesuit's student newspaper, your attention means the world to us.
Though my time with the newspaper and, more importantly, Jesuit has seemed like such a short time, I'm leaving The Roundup in the good hands of Editor-in-Chief Connor Thomas '18 and Managing Editor Michael Miramontes '18 with the help of their senior staff. These are two men who will continue to expand the paper and serve the mission of the school one piece at a time.
In the fall, I plan to keep writing for Loyola University Chicago's newspaper publication, The Loyola Phoenix. I also plan to keep reading and keeping up with Jesuit via The Roundup.  
In conclusion, it's been an honor to serve as Editor-in-Chief. I pray that it will continue to grow and continue to serve the Jesuit mission.
Ad Majorem Dei Gloriam,

Martin Henry Flores
Editor-in-Chief, 2016-2017
–30–