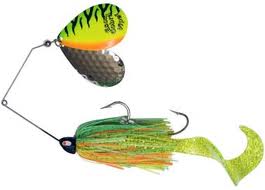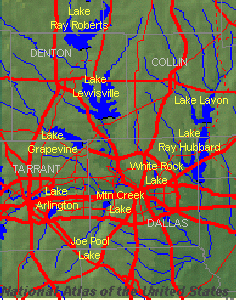 With fishing growing as a hobby for many people, beginners often find themselves asking the same question: "Where can I go catch fish?" With so many options to try out, this article will help you narrow your search for the best fishing holes in Dallas.
Cooler weather in Texas often means that the majority of fish will likely be caught in the shallower areas of a lake. A lake like White Rock fishes extremely well this time of year because of the flat water areas near the shore where bass feed on smaller bait fish, in the fall and spring. Shallow diving reaction bait such as a spinnerbait excels in this type of situation because of its ability to cover vast amounts of water and its ability to imitate small baitfish extremely well.
Lake Ray Hubbard has an incredible reputation as a fishery because of its consistency to produce large fish. Many of the fish are known to position themselves directly to the right or left of underwater points to ambush prey. You can catch these fish by using a Carolina right which is basically a weight at one point of the line and your bait about a foot back, allowing the bait to be suspended off the bottom, enticing the fish into biting.
For the beginner angler, a lake such as Lake Lewisville is perfect because of its quantity of fish and the difficulty of catching them. The fish found in the lake  vary from hand size bluegills all the way to massive 20lb stripers. The best part for a beginner angler is the ease of catching these fish. The tried and true technique of using a minnow and a bobber is still present to this lake, allowing the angler to sit back, relax, and fish.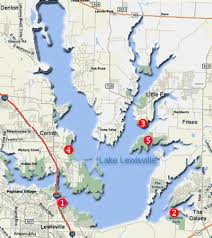 Lake Grapevine is home to many catfish, ranging from 5lbs all the way to 25lbs, putting the idea of being able to hook a monster catfish at any moment in your head. The majority population of catfish is usually found in deeper waters ranging from depths of 15ft found all over the lake all the way to 30ft deep in dams and the center of the lake. These fish are bottom feeders meaning they scour the bottom of the lake searching for any type of trash or junk that they could eat, almost like the garbage trucks of the lake. All techniques for catfishing consist of the same premise of having a large weight and a large hook with some sort of dead fish or bait sitting on the bottom for long periods of time waiting for a fish to swim by and take the bait. This allows for constant anticipation for the fish to take the line making it that much more exciting.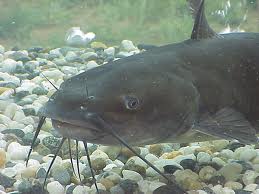 Many private lakes in Dallas provide some of the best fishing, but the hard part is finding a way to get in without breaking any rules. Once you get in, there are many things you need to think about. If the lake is a deeper lake, you should use baits that will go down to a deeper water column. Deep diving crankbaits are perfect for this situation because they provide extreme amounts of action as well as mimicking baitfish. In shallow water, you would want to go after cover such as trees or rocks underneath the water. A jig would work well here. A jig is a bait that resembles a crawfish, which would be a delicious treat to any bass.
Hooking and reeling in a fish provides some of the most exciting moments that can't be matched by anything. With new found knowledge of all the great fisheries that Dallas has to offer, there's no other thing to do other than hit the lake and catch some fish.