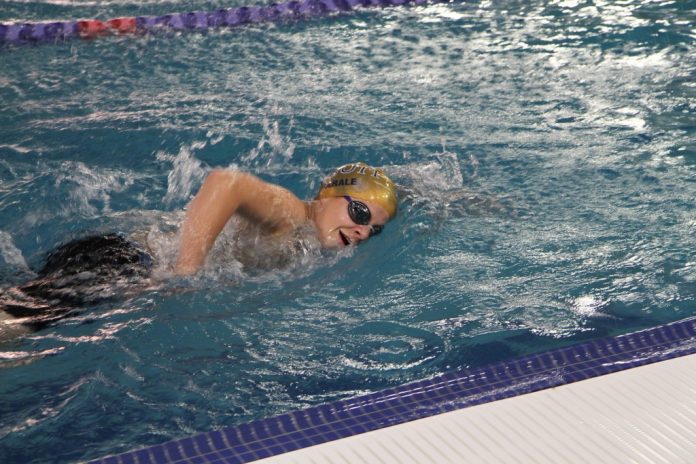 The varsity swimmer gives his teammate a playful slap on the back before climbing onto the block and taking his mark. He readies himself and flies into the water after the starting sound. His teammates and coaches scream encouragement as he glides through the water.
On November 2nd, Jesuit Swim competed in a duel meet against Highland Park, a top-ranked team in UIL 5A. The Rangers fought hard and swam very well, but in the end fell to the Scots 101-77.
Coach Doug Moyse was very optimistic about the status of the team remarking that "our relays swam well" and adding that Senior Jack Ayers "won his two events (50, 100 free) beating their top sprinter, Tommy King." Moyse continued, "Everything we do is for the end of the season." He concluded by saying, "We are still hopeful to be competitive for the district championship in late January."
Junior swimmer Josh Betanzos spoke about the hard work of the team, commenting that "we've trained hard over the course of the season and we were prepared to swim hard alongside the dominant Ursuline team." He also made clear that "for the younger guys that start to swim varsity meets, this is a great opportunity for them to experience a big meet without any large implications," which will no doubt groom the freshmen and sophomore swimmers for their upperclassman years.
Overall, the swim team and Coaches Doug Moyse and Madeline Maggard were pleased with the progress of the team, even after the loss, and are continuing to focus their training towards the district meets in January.