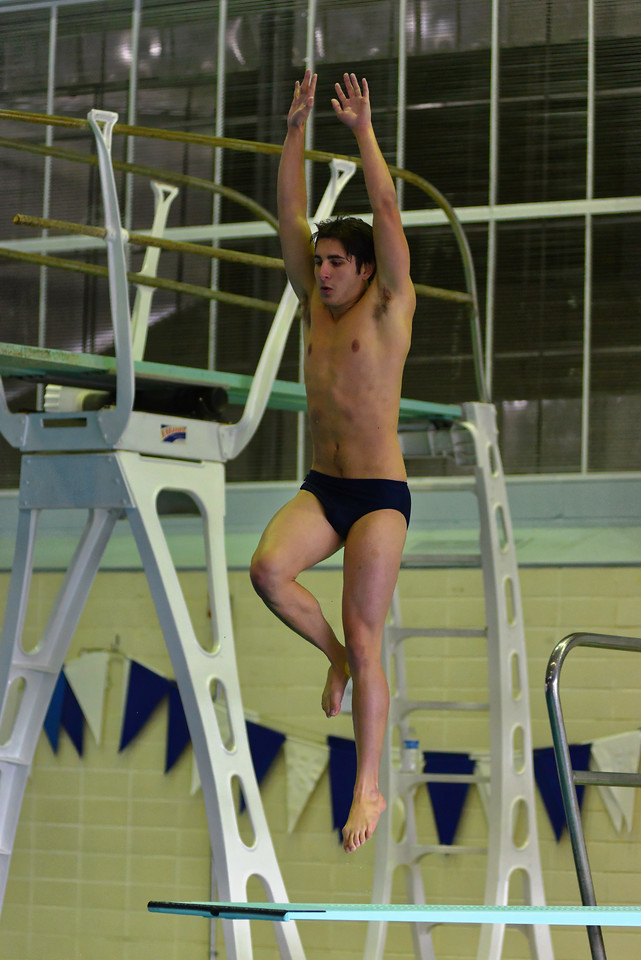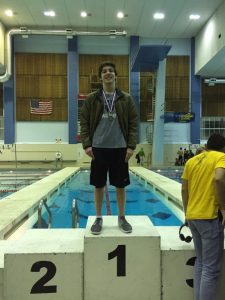 Swimmers wait anxiously for their turn to take the block, ready to showcases a season's worth of hard work. Morning practice after morning practice the swimmers swim through sleepiness and fatigue, but standing on the district or regional starting block, it is all worth it.
The Rangers took to Loos Aquatic Center in Addison on January 27th to compete in the culmination of a season's practice, and following strong individual performances and relay times, the blue and gold took the second place spot, besting Coppell by 6. Additionally, the strong performances qualified 11 swimmers and relays for the Regional meet.
Most notably, Jack Ayers '17 dominated the sprints, finishing first in both the 50 and 100 free. Noah Nguyen '18 also had impressive swims finishing third in the 100 fly and fourth in the 100 breast. Comp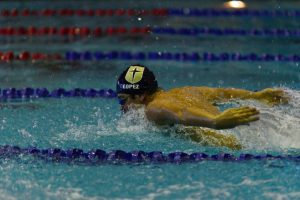 limenting these strong individual performances, the Jesuit 200 free relay and 200 medley relays finished first and second respectively and were a huge part of the team's second place finish.
Junior R.L. Hoover commented on the atmosphere of the meet, saying that "the suspense before our races was electric," and that "it was the loudest and strongest we had ever competed."
Adding that "It was the fastest meet of the year, tons of guys had best times and we put up a great showing as a team," Jack Matthews '17 reiterated his teammates' claims that the energy and the stage pushed the team to succeed.