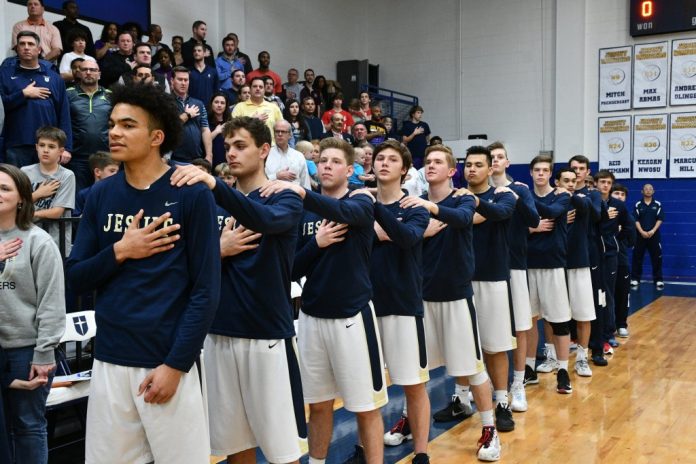 With four games left in the regular season, Jesuit basketball found itself locked in a four-way tie for second place in District 9-6A. A strong finish would position the Rangers for a high playoff seed, while losing even two could lead to a complicated tiebreaker situation that could leave them on the outside looking in.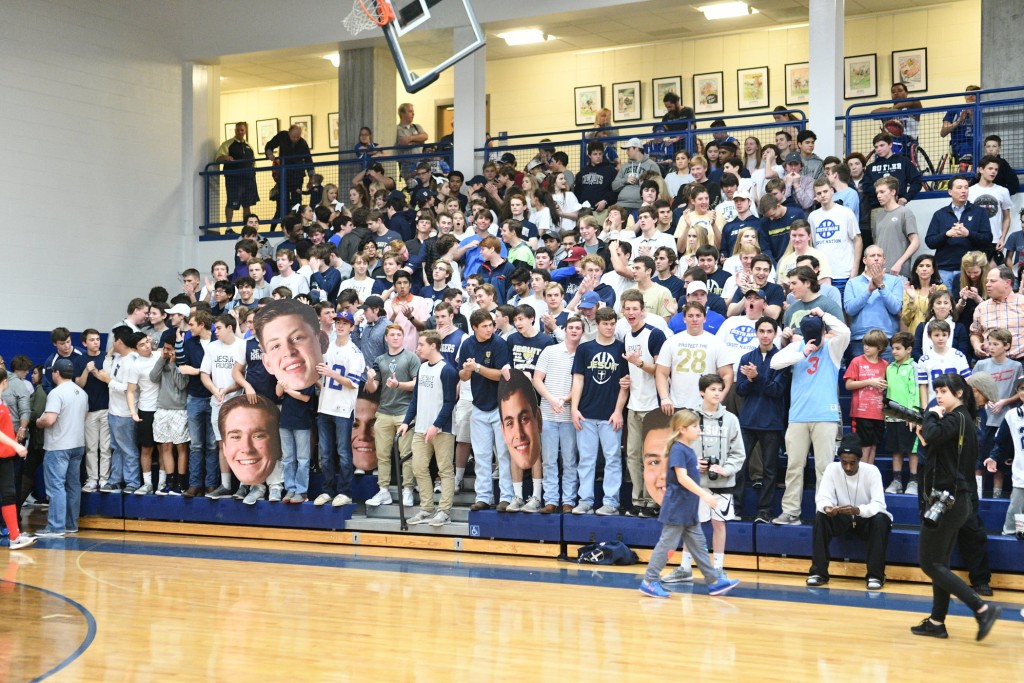 Sparked by a 41-point blowout of W.T. White, the Rangers took 3 of the 4 games, winning a key pair of games on home court and losing only to area number one Skyline on the way to claiming second place in the district.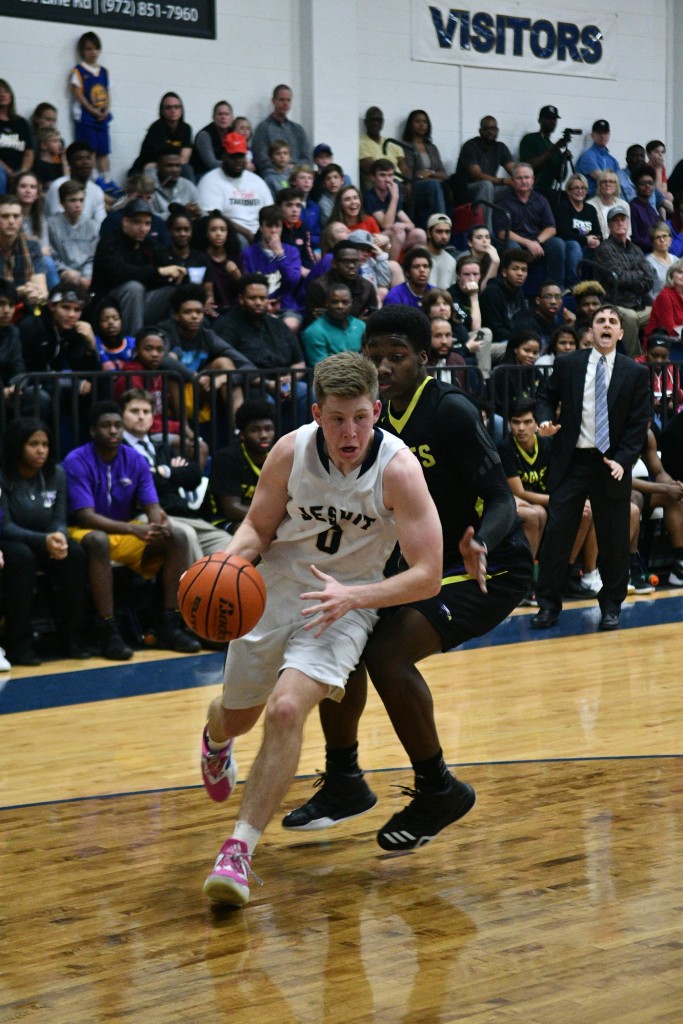 Coming off an overtime loss on the road at Lake Highlands, the Rangers looked to turn the page against neighbor W.T. White. They did exactly that, leading wire-to-wire as they scored 87 points on 68.8% shooting to win by a season-high 41. Guard Mitch Prendergast '17 led the team with 18 points on 7-9 shooting, adding two assists and two steals. Marcus Hill '18 also caught fire, shooting 60% from three-point range to put up 16 points to go along with 4 rebounds. Point guard Reid Hatzmann '18 led the team in both rebounds and assists, with 6 and 9 respectively.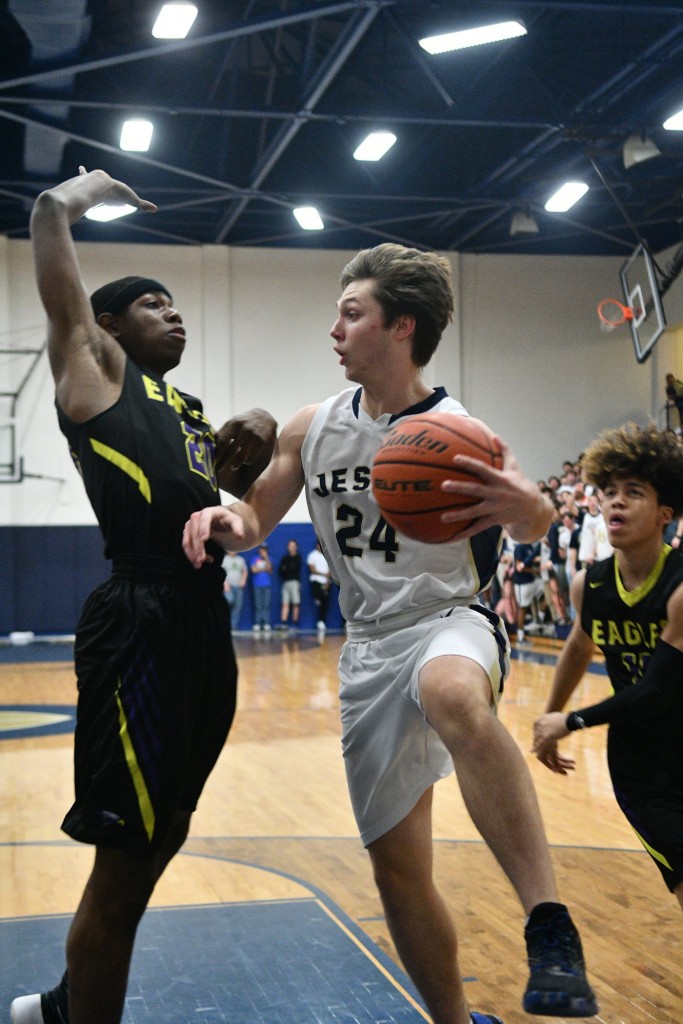 The Rangers came back to Walsh Gymnasium for a two game homestand against Berkner and Richardson. Hill led the way with shooting display from Hill led the way against Berkner, as the Rangers beat the Rams 59-55 to clinch a playoff spot. Hatzmann added 16 points and 5 assists, and Prendergast dished out 7 assists of his own as Jesuit held off a comeback attempt that saw Berkner go on a 7-0 run to cut the lead to two with :49 left. After Berkner missed a go-ahead three-point attempt, Hill sunk two free throws to ice the victory.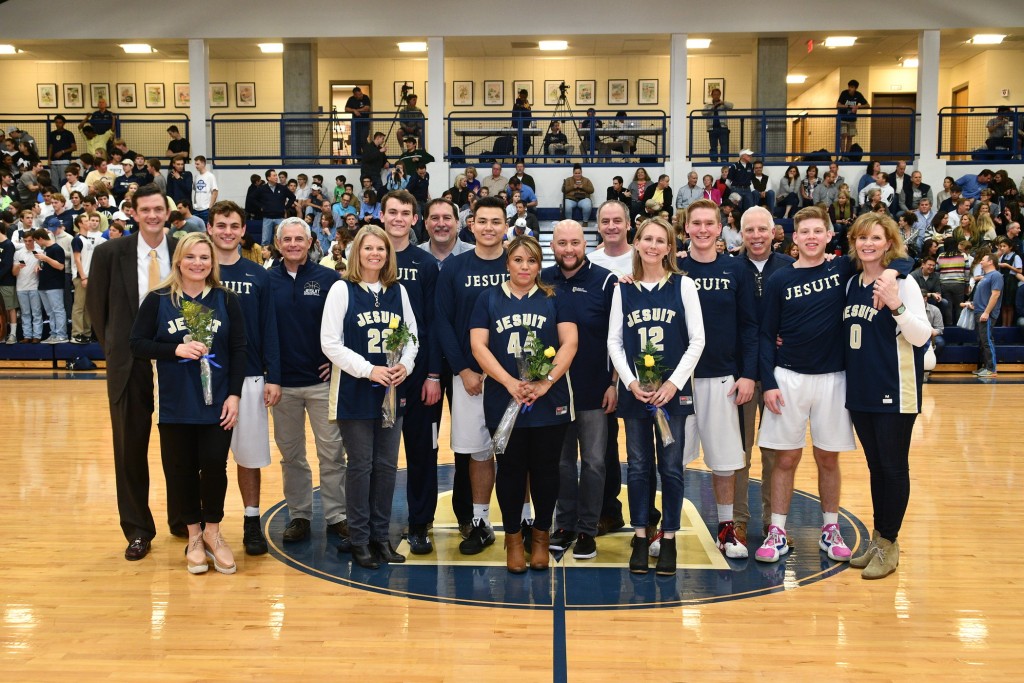 Carrying their momentum into a crucial Senior Night matchup against Richardson, the Rangers rode Prendergast's 10 first-quarter points to a six-point lead. However, the Eagles took advantages of turnovers and missed shots to take a 30-29 lead into the half. The Rangers found their stride in the second half, shooting 54.2% in the second half and outrebounding Richardson 16-11 while only turning the ball over twice. After the Eagles cut the lead to one with 3:11 left, the Rangers went on an 11-1 run to seal a 68-59 victory and clinch a second place district finish.
On the team's three-game winning streak, forward Jeff Grimes '17 said, "I think our hustle was better than anybody else on the floor, we were diving on balls, getting rebounds, everything was given with 100% effort."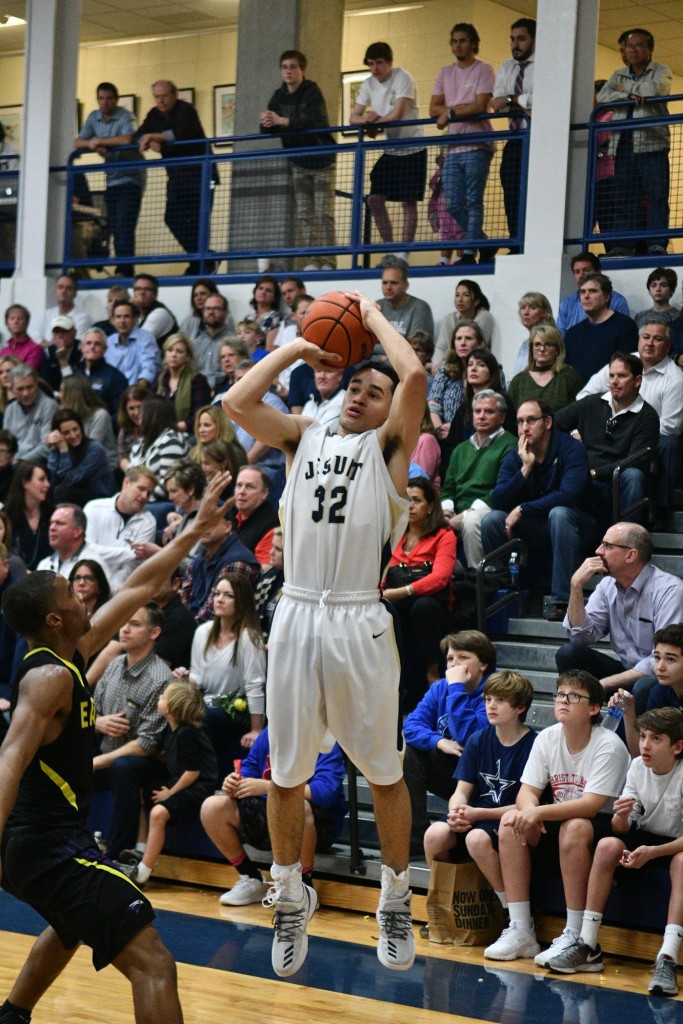 "The two home wins were huge in securing that playoff spot and we think both came as a factor of teamwork and selflessness," added Hatzmann. "The scoring was spread across the roster and that is a testament to our selfless style of play. When we play together as a team we are tough to beat and I think we saw that in those two games."
The Rangers closed the season with a rematch against top-ranked Skyline, who held the Jesuit offense to 24 points in their previous matchup. Trailing by 10 after the first quarter, the Rangers were able to cut the deficit to 6 midway through the second, but were unable to close the gap any further as they fell 75-65. However, led by Prendergast's 23 points and Michael Jankovich '18, who shot 75% from three point range in posting 22 points to go along with 6 rebounds, Jesuit managed the highest point total allowed by 29-1 Skyline all season.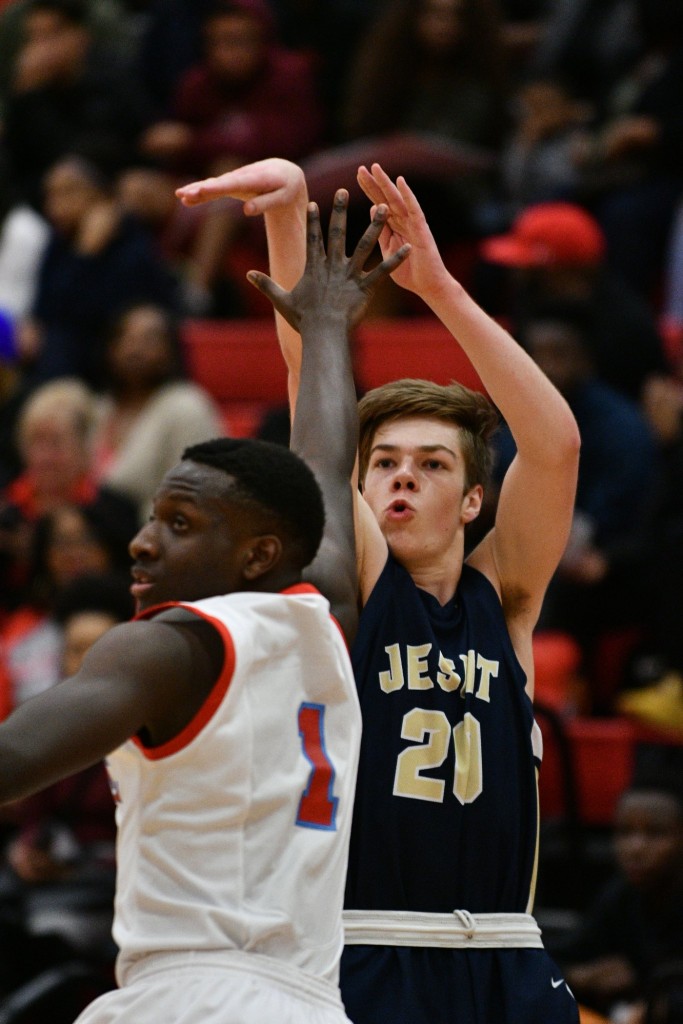 Grimes commented "[the loss to Skyline] proved that we can play with teams like that, which is something we already knew. I think it was just a game to get ready for playoffs and cool the nerves a little bit."
Hatzmann added that the team's biggest takeaway from the loss was the need to stay focused in order to win games. "That loss helped us," he said, "because it gave all of us an extra drive to attack practice last week building up towards our playoff game against Rowlett."
The Rangers will take on Rowlett (21-6, 8-4 in district play), the third-place finisher in District 10-6A, in the bi-district round. The Eagles are coming off back-to-back wins to close district play. They are led by a pair of juniors, forward Braden Bell, averaging 14.9 points and 6.9 rebounds per game, and guard Joel Murray, who averages 13.6 points and 3.3 assists per game.
"Going into playoffs our biggest focus is just being ourselves and playing our game," said Hatzmann. "We want to make sure that going into the playoffs we are playing the best we can, and that we our playing our game. We know what we can do and so at this point we aren't worrying about adjusting to other teams, rather we are focusing on honing our own skill set and making sure we are ready to compete."
Jesuit takes on Rowlett tonight at 7:30 at Richardson Berkner High School.