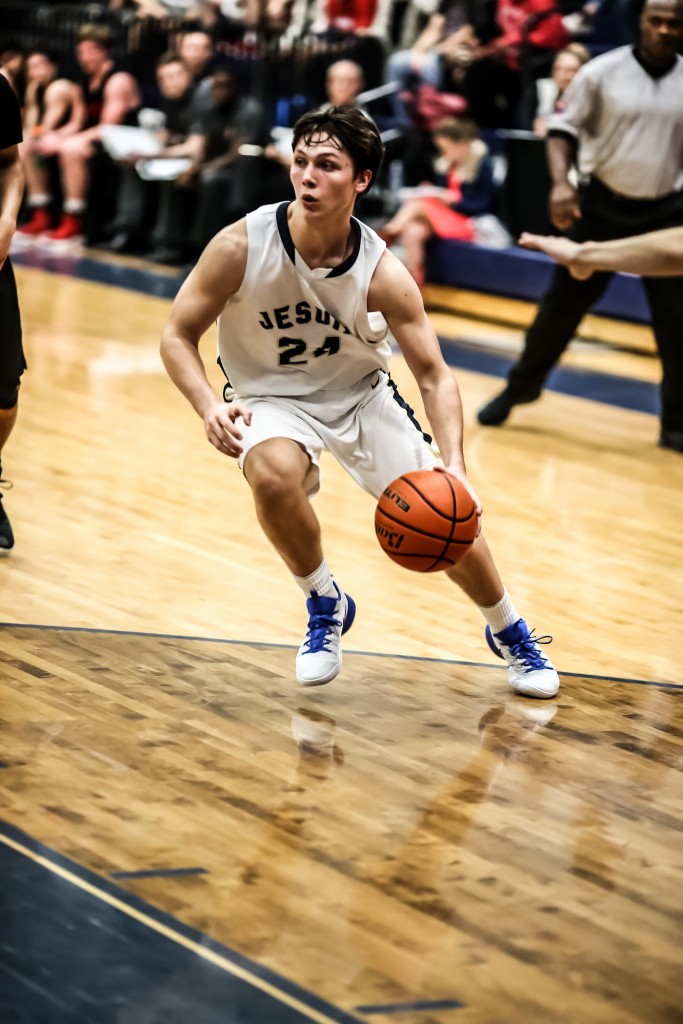 After finishing the first half of their district schedule at 4-3, the Rangers knew they had to take advantage of a pair of home games to start the second half strong and separate themselves from the field.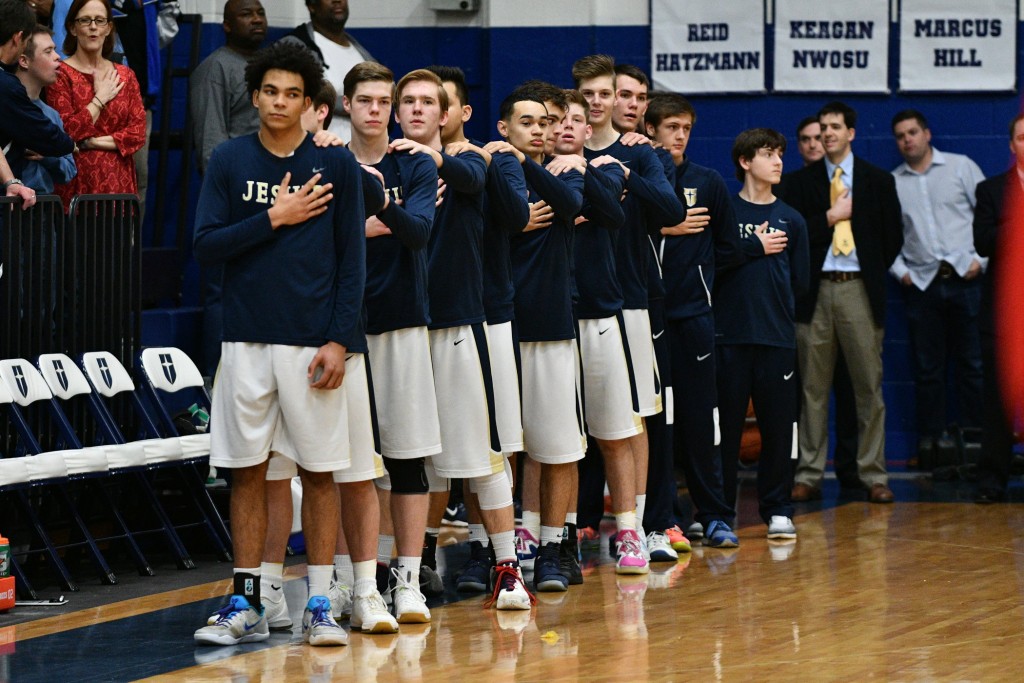 They did just that, avenging an earlier loss to Coppell and grinding out a 66-63 win over Richardson J.J. Pearce to open 2-0 in their 2nd circuit through the district. In addition to a victory that broke a tie for second with Richardson, the Rangers' finished a crucial four game stretch 3-1, their only loss coming at the hands of Area top-ranked Skyline.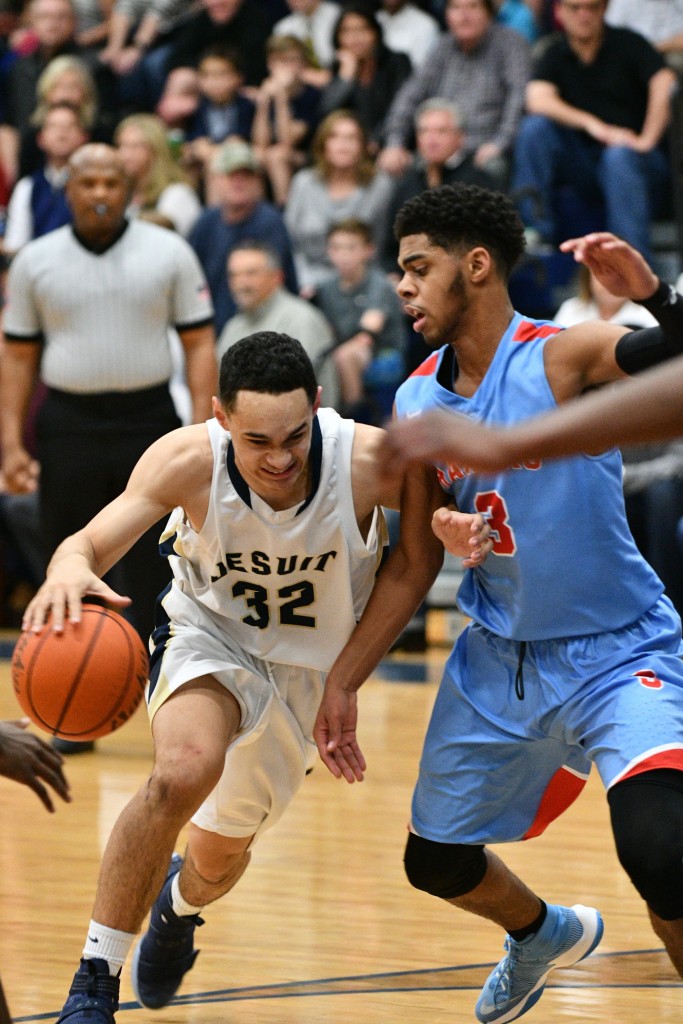 In particular, Jesuit managed to ignite their shooters, averaging 58.5% field goals and 41.2% from behind the 3-point arc on the road at Richardson. Forward Jeff Grimes '17 came off the bench to post a gritty 20 points, 6 rebounds, and 2 blocks, while wing Michael Jankovich '18 (23 points, 10-12 FT, 4 rebounds) and guard Mitch Prendergast '17 (19 points, 3-4 3PT, 5 AST) continued to light up the scoreboard. Point guard Reid Hatzmann '18 believes that the road win "was a great team victory" against one of the "best teams in the district."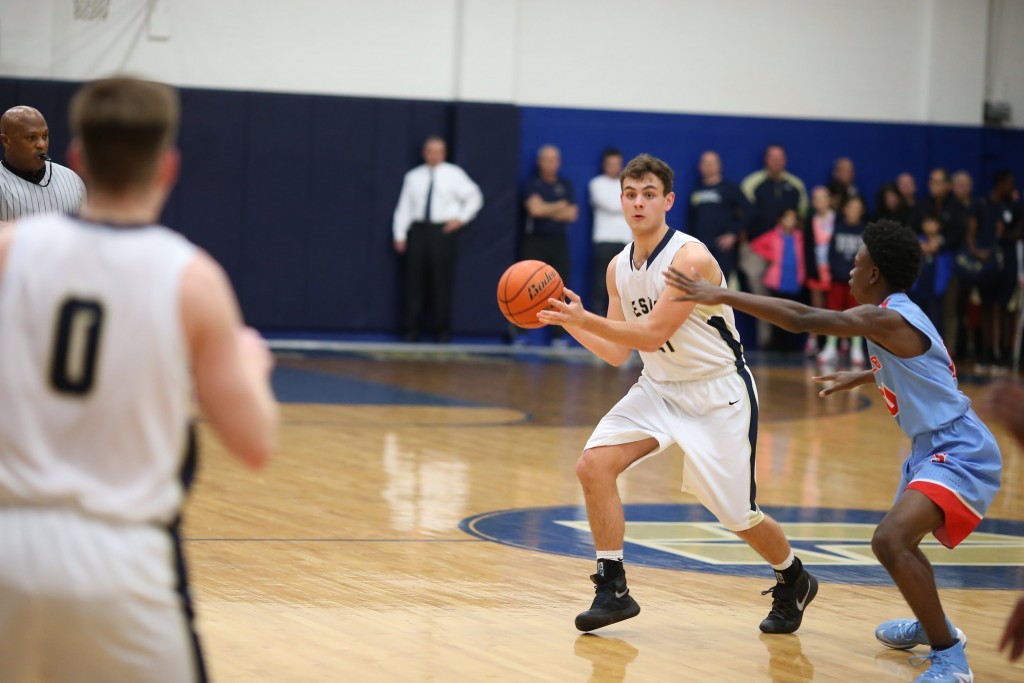 Jesuit, however, could not pull off a win at home against first-place Skyline on January 20th, despite another good shooting performance by guard Mitch Prendergast '17, who scored 15 including going 4-7 from 3-point range. Their devastating loss against the Raiders could be summed up to an inability to hold onto the ball. Jesuit's 14 turnovers cost them 16 points and essentially the game. Hatzmann elaborated on the upsetting loss, describing how the Raiders messed with the team's "groove" both "mentally and physically."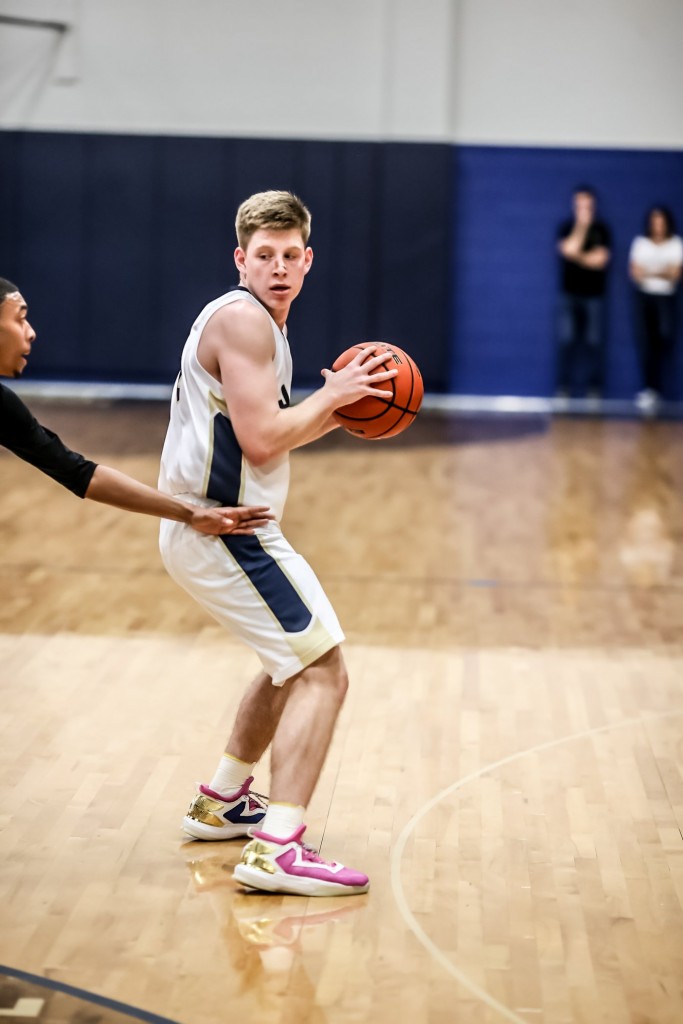 The Rangers bounced back, as they returned to their home court at Walsh Gymnasium four days later and overwhelmed Coppell 59-40, pulling away by posting a 73.7% field goal percentage in the second half. Once again, turnovers cut into the Rangers' lead, but they were able to shoot their way to a 19 point win.
With a close win against J.J. Pearce, Jesuit proved their capacity to finish a game strong and pull out another close win against the Mustangs (their first meeting was decided by a pair of free throws with two seconds left). The back-to-back wins has given the Rangers momentum and a sense of new life, as they were able to overcome a young but bigger Mustangs team.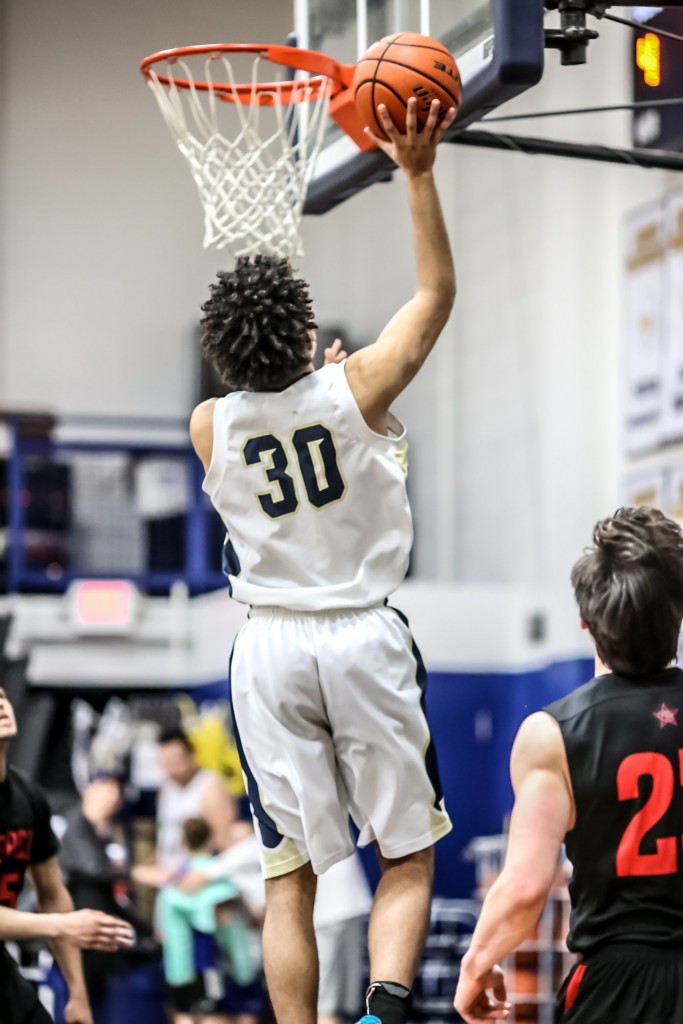 Finally, the core of juniors formed by Jankovich, Hatzmann, Marcus Hill '18, Keegan Nwosu '18, and Joey Preboy '18 have stepped up into crucial roles on the team, and have been factors in the team's success, led in scoring by Jankovich, the lanky blonde haired sharpshooter who has crushed opponents with his 45% three point percentage.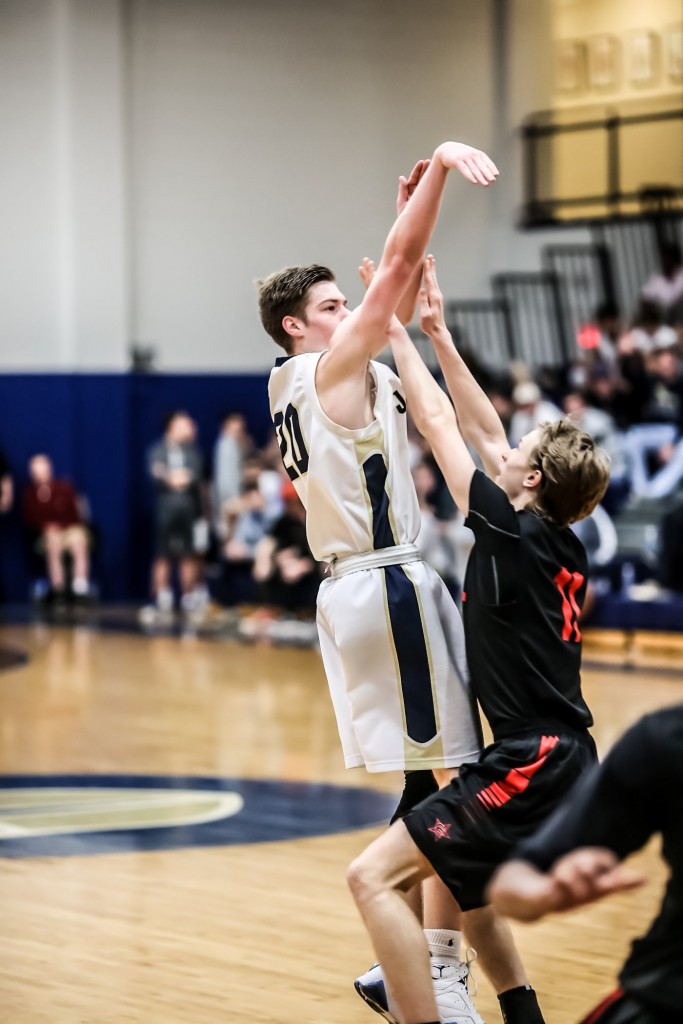 Hill, a fearless scorer on the wing, led the team with 25 points against Pearce, and scored 15 and 17 against Coppell and Richardson, pulling down 16 rebounds between the two games. Hill now leads the team with 106 defensive rebounds on the year.
Hatzmann, who has stepped up to lead the team in minutes in the absence of point guard Max Abmas '19, is averaging 4.9 assists per game including 8 against Pearce. Nwosu brings height and athleticism to the frontcourt, coming off the bench to shoot an efficient 57% from the field, while picking up a fair number of blocks and steals to his name. Lastly, Preboy, while playing limited minutes, has one of the team's highest free throw percentage at 83.3%.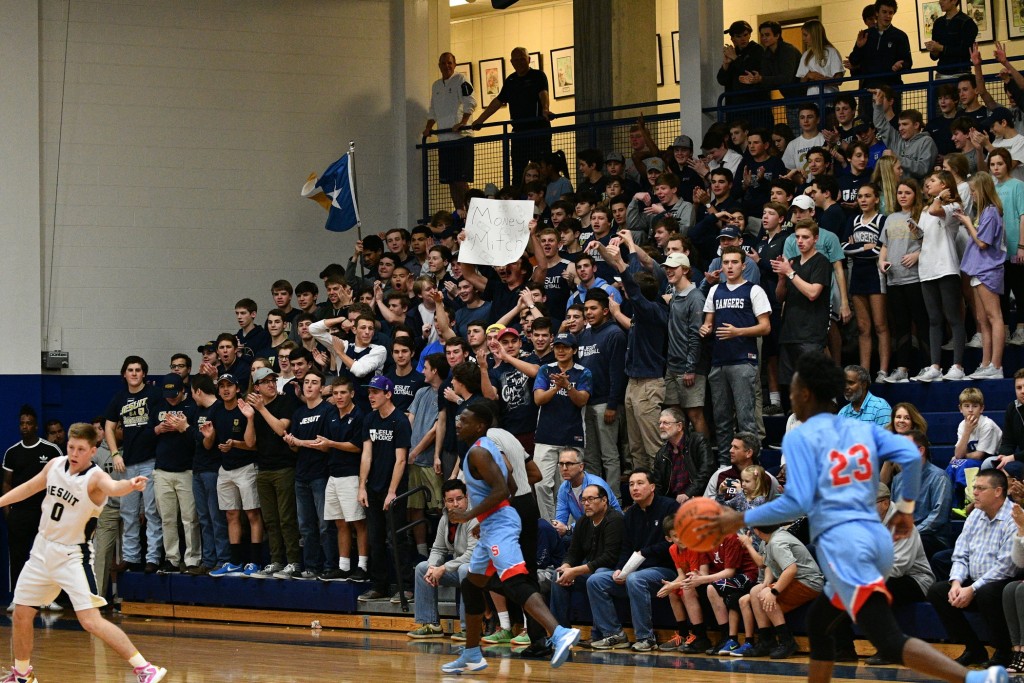 The Rangers continue their playoff push with upcoming key matchups against Richardson and Skyline, where Junior Marcus Hill and Keegan Nwosu agree that the team needs to "keep their intensity from the last game and keep up their defense." Hill and Nwosu also agreed that their final game of the regular season against Skyline will need to be played "selflessly with less turnovers and an increased energy level" to pull off the upset.