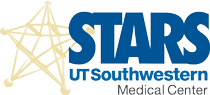 Not many high school students are given the opportunity to personally conduct scientific research alongside doctors and graduate students, but UT Southwestern and Jesuit will allow 3 deserving students that opportunity. But before they can represent Jesuit and properly assist the doctors with their research, 3 students must be selected through a rigorous process that includes a series of interviews, essays, and examinations.
So what is the STARS program? UT Southwestern gives many promising Texas students the opportunity to enter a paid internship for 8 weeks of the summer where they work alongside doctors in a team of graduate students. Together, they conduct whatever research the doctor wishes to investigate. Previously, UT has selected 3 Jesuit students to represent the school and help advance the world of science. Typically "students are assigned a certain thing to do for the project and are left to their own devices to get that part done," stated Mrs. Sanchez, who is apart of the Jesuit staff that selects the students.  For Jesuit students, it is not only a good opportunity to become familiar with research, but is also a great opportunity to participate in a workplace environment where they are single-handedly responsible for making sure their job gets done. But before students are trusted with this incredible task, they must show their commitment through an extensive interview and examination process.
Before spring break, 6 of the promising students that applied and had already written application essays were selected to further be considered and interviewed for the position. These students included Connor Thomas, Matthew Joy, Peter Hundley, Nicholas Wilson, Andrew Davis, and Luke Theivagt. Prior to this narrowed selection, these students were interviewed by the members of the Jesuit Science Department. One of the interviewers, Mrs. Sanchez, stated that "[they] were looking for someone that has an interest in science, an interest in research, or an interest in at least wanting to know more about research and can work independently when given instruction." Jesuit then selected these 6 applicants to be reviewed and interviewed personally by UT Southwestern, who would personally accept 3 of the prospective researchers. Connor Thomas 18′ recalled this interview as "Nerve racking at first but they were very nice, the people from UT Southwestern, and they put me at ease." This interview was the final step of examination and the students are planning to receive their results by the end of March.
No matter who is selected, Jesuit has prepared them to excel and make scientific discoveries alongside some of the best in the world. Good luck to all the applicants!