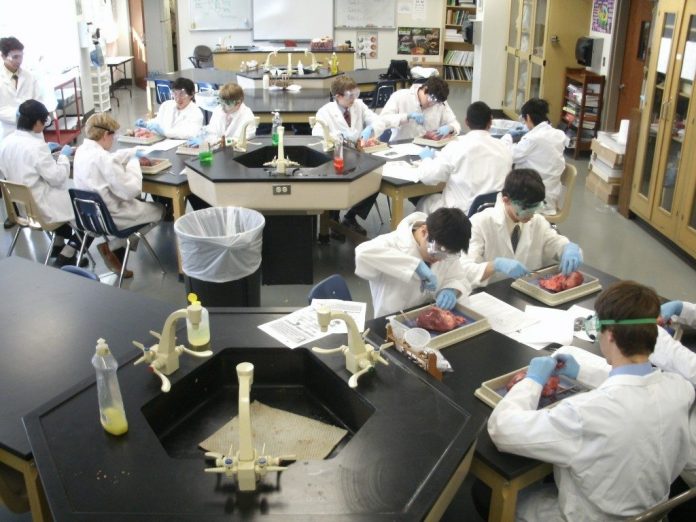 Whether it's cat dissections, clinical rotations, providing medicinal supplies for the needy, or learning about organic chemistry or microbiology, 2017 has been a busy year for the ever-expanding Jesuit Dallas Medical Society. To celebrate the year's success, the Medical Society gathered to award some of the club's hardest workers and to honor a major contributor to the Medical Society's formation, successes, and programs: Dr. Michael A. Tolle, M.D., MPH.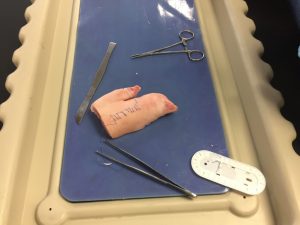 "Dr. Tolle was a student of Mrs. Jones back in the 80s," Mr. Max Von Schlehenried explained. "She recalls him being an excellent student who seemed to have a real passion for learning. Although the Medical Society did not exist when Dr. Tolle attended Jesuit, he followed his passion for attending medical school as well as completing a Masters degree in Public Health."
Wanting to help more than just those in the surrounding community, "he and his wife Lorena setup simple clinics in rural areas in Central America to meet the needs of the people who barely ever had the chance to see a doctor," Mr. Von continued.
"Luckily for all of us, Dr. Tolle decided to reach out to Mrs. Jones about bringing interested students to help and observe on the trips." According to von Schlehenried, what was unique about the concept is that it "was a very new idea at the time as there weren't really any mission trips to other countries" at Jesuit yet. "It was a new model that Dr. Tolle and Mrs. Jones helped to create at Jesuit."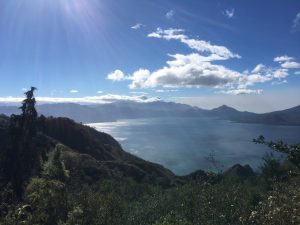 It was this model that serves as a platform from which Jesuit students can experience almost every aspect of medicine. Furthermore, Dr. Tolle, with the help from other doctors, helped set up programs like clinical rotations and medical classes for students to not only learn about medicine but to partake in it. After a year full of learning, hard work, and service, the Medical Society got a chance to just reflect on the year among their friends.
"I thought it was an excellent year," Mrs. Stefanie Boyle remarked. "We had different courses for different course levels and this year we introduced a new organic chemistry course." Among the variety of courses the Medical Society offers, organic chemistry and microbiology are a few of the most recent additions.
One of the staples of the Medical Society labs is a cat dissection lab in the anatomy and physiology class that offers a "hands-on approach to dissecting" and later "talking about the functionality of an organ." Mrs. Boyle explained that "programs and opportunities like these" show the "different areas of medicine" and the range of learning possibilities the Medical Society offers.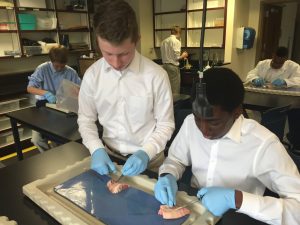 At the banquet, the Medical Society got a chance to eat, hand out awards, and announce next year's executive committee. "The banquet was an unprecedented experience and a great way to simply review the year," junior Michael Miramontes commented. "It was the first medical society banquet so we wanted to start off with a bang."
Miramontes continued to explain that "there were several student speakers that spoke about their experiences in several medical society programs like cat dissection and clinical rotations."
Mrs. Boyle echoed the banquet's success, commenting that "the turnout was good and it was our first one." She told The Roundup that the banquet was "a lovely event where we could showcase different types of programs that we do, induct our new executive board for next year, and honor the doctor's contributions." Overall, Mrs. Boyle stated that it was "a nice way to end the school year."
Miramontes also vocalized that the banquet was a great chance to honor "several important figures in the Medical Society like Mrs. Jones, the founder of the Medical Society, as well as the doctors who went on the Guatemala trip. I had a lot of fun."
If you would like to join the Medical Society next year, do not hesitate to reach out to Mr. Von, Mrs. Boyle, or any of the club moderators.